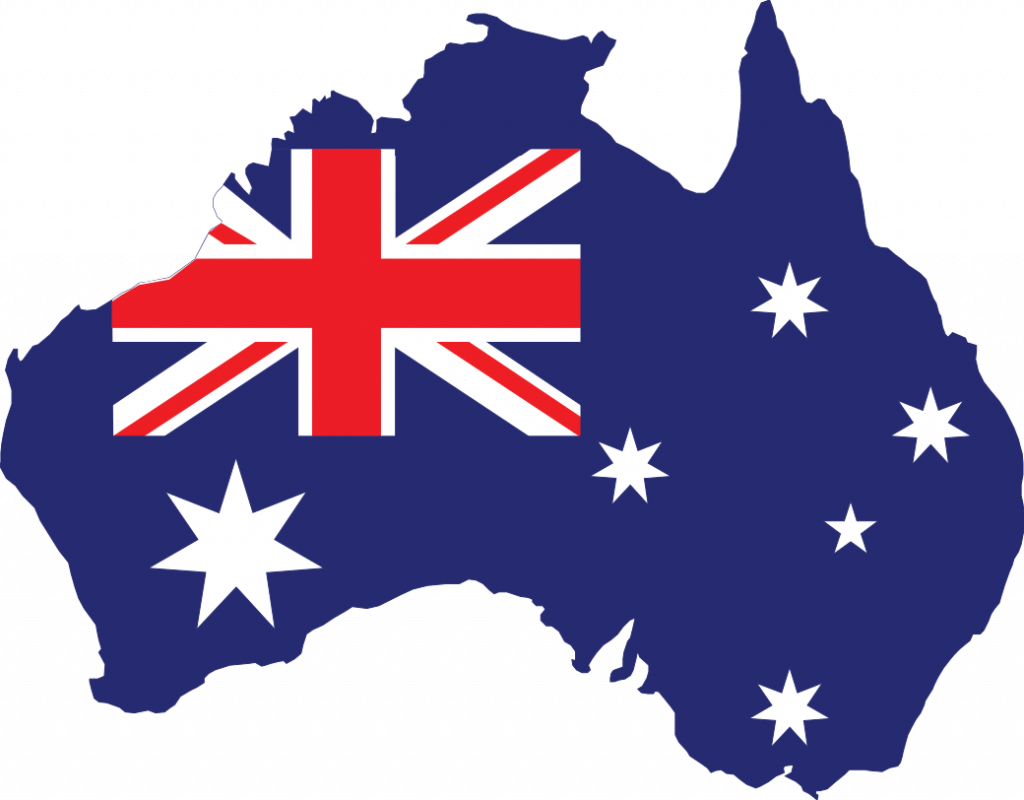 Are you on the hunt for the best VPN service in Australia?
You might be looking for VPN services that allow you to access sites that are blocked to the entire country. Maybe you need a VPN to watch movies or TV shows that aren't available on your local Netflix. Or you could be just using a virtual private network so your internet service provider doesn't monitor your activity.
Whatever the reason may be, it's essential to know what the best VPN services are available in Australia to ensure you not only remain anonymous but don't experience any performance issues such as lower bandwidth speeds or connection dropouts.
Instead of wasting your time on signing up for free trials or making the most of a 30-day money-back guarantee, take a look at our list of the Australian VPN services you should consider signing up for.
Have a look!
An Overview of Australia
If you're new to the country or unfamiliar with the data rules in Australia, here is the information you need to know to ensure you're acting within the laws of the land.
And of course, it's useful information if you choose a VPN provider based in Australia, as this applies to local companies.
Jurisdiction characteristics
Political culture

Democracy

Main IT hub location

Melbourne

Data protection registration

NOT required

Data protection officers appointment

NOT required

Data transfer to 3rd party disclosure 

Consent required

Unlawful disclosure of sensitive information

$10 Million. Three times the value of any benefit gained through the misuse of information. 10% of the company's annual domestic turnover

Breach notice obligations

Within 30 days of becoming aware of any data breach

VPN allowance

Allowed

Downloading copyrighted content

NOT Allowed. Fines of up to $60,500, or Up to 5 years in prison
The Best VPN Services in Australia
Now that you're clear on what to look out for, it should now be simple to determine what is the right VPN to use in Australia for your situation and your budget. Here are some of the most popular VPN services currently available in the country.
There's a lot to like about ExpressVPN. It has over 2000 servers in 94 countries, including Australia. It also doesn't keep any traffic logs, thanks to it being based in the British Virgin Islands, where there are no data retention laws. It's also straightforward to use.
The Express VPN app can be downloaded to macOS, Windows, iOS and Android devices, Linux, and even some routers. You're able to access restricted content and stream services like Netflix in other countries.
This service has a reputation for being one of the fastest VPN options on the internet. It features servers in 60 locations and multiple VPN server options for Australia. No logs of any kind are kept, so you can feel assured knowing that no one is able to view your web history. It can unblock any website and give you access to other streaming catalogs on services like Netflix.
Apps are available for PC, Mac, iOS, Android, and Linux, with each of them optimized to ensure you're getting the fastest VPN option in Australia while also protecting all of your personal information.
Even though Surfshark is a smaller provider compared to other options on this list, it is the only VPN that offers an unlimited number of devices to access the servers at once. The number of servers might be limited, but there are still plenty to access restricted websites and content on BBC iPlayer, Amazon Prime Video, and more.
There's a money-back guarantee if that's not enough for you, incl no-log policy, an automatic kill switch if connections cut out, and 24/7 live chat support should be enough to keep you a happy customer. It also has apps available for iOS, Android, Linux, Mac, and Windows devices. You can get it here.
With over 1000 US servers and 104 VPN Australia options, CyberGhost is another service worth considering. It might not be the fastest VPN, but it's still able to produce enough to download large files via torrent sites. Speaking of which, it even includes an option to torrent anonymously within apps if you want peace of mind around sharing large items via this method.
There's no cause for alarm though, as CyberGhost doesn't log any of your activity or even take note of your IP address. It comes with a money-back guarantee after 45 days and has plenty of app options for iOS and Android devices as well as Windows, Mac, and Linux.
If you need some additional protection with your VPN, Private Internet Access also comes with a tracker blocker, adware protection, and restricts any malware from infecting your system. It's perfect if you happen to frequent any websites that feature multiple pop-up ads or you accidentally click on a questionable link.
The VPN provider features servers in 77 countries and over 1500 in Australia. But depending on the one you choose to connect to will determine how fast your speed will be. Private Internet Access is also able to connect up to 10 devices on one membership and access multiple video catalogs on Netflix, Amazon Prime Video, and Disney +.
The team behind IPVanish owns every single one of its physical servers, which allows it to provide some of the fastest speeds of any VPN for Australia. It comes with a strict data logs policy and is able to unblock many torrenting sites and geo-blocked content.
However, it's not all good news. If you travel on business to China, the VPN apps won't work there. It also isn't able to offer any Netflix catalogs from other countries. So while it offers fast speeds and can secure a large number of different devices, it's limited in where you can utilize these specific features.
Every server that VyperVPN offers is maintained in-house as it allows them to ensure that none of your personal information will ever get exposed. Its servers are located in over 70 locations, and there are no bandwidth restrictions, no matter how long you stay on the service.
Sadly, it doesn't work with Netflix, and speeds can differ between countries. But it's very easy to use on Windows, Mac, iOS, and Android. You can even get apps for some smart TVs and your router if you prefer to have every connected device protected by VyperVPN.
The Pros and Cons
Pros
There are many advantages of using a VPN in Australia. Some of the most common reasons why you should consider signing up for one include:
+ Protection over your personal information
+ Your web history doesn't get logged with internet service providers
+ Access to streaming services around the world
+ Able to view content that is geo-blocked
+ Admittance to websites blocked or banned in the country
+ Complete anonymity online
+ Protection from data breaches and malware attacks, mainly when using public Wi-Fi
Cons
While fast speeds and security features are all well and good, there are still some risks that come with using a VPN. The main concern relates to choosing the wrong VPN service and your information getting compromised.
Not all VPN companies are the same. Some of the free VPNs don't offer the same security features as other services and can leave some of your information exposed to hackers or internet service providers. Free VPNs don't always provide leak protection or have a log policy, meaning they don't provide you with complete anonymity and take note of what websites you visit.
There are also free VPNs that throttle your bandwidth. Some paid VPN companies may not give you fast speeds either. In these instances, you may not be able to watch videos or utilize streaming services due to server restrictions or data caps.
To avoid these issues, you need to understand what to look out for when choosing a VPN. It can help prevent your personal details from getting exposed and your internet becoming unusable.
Frequently Asked Questions:
Is it Legal to Use a VPN in Australia?
Everyone is entitled to manage their security and privacy, which is one of the reasons why it's not illegal to utilize a VPN in Australia.
You have the right to remain anonymous when you're online and not have your web traffic logged with your ISP. A VPN also provides you with the added security that hackers won't log into your server to gain access your personal information.
While there is an assumption that using a VPN is for engaging in illegal activities, this is not always the case. For example, you will need a VPN to access some pornography websites and pages that offer torrents for sharing larger files. While neither of these is technically illegal, the Australian government has banned multiple websites that host these types of materials.
If you are caught uploading or downloading copyrighted material, then you may get prosecuted for this activity. As of today, the penalties in Australia start at fines up to $60,500. There is also the potential of five years of jail time for severe breaches of this law.
Even though a VPN may protect you from being discovered sharing copyrighted material, there are better reasons to obtain one to use in Australia.
Why Do You Need to Use a VPN in Australia?
If you're someone who cherishes their privacy and doesn't want your internet history shared with marketing companies and corporations, then a VPN can provide you with that added layer of security.
When you log into a VPN, you might think you have to connect to servers from other countries around the world. But this isn't true. You can still log on to servers in Australia to guarantee you fast speeds while also gaining all of the security features that come with using a VPN.
Your IP address will get hidden, and your web history won't get logged with your ISP. You should even see a reduction of advertisements retargeting your Google search history.
But while choosing an Australia VPN has some perks, selecting a server from another country has several other advantages. One is accessing geo-blocked materials. This is when you land on a website or open a video and are presented with a message stating that the content is not available in your country.
With a VPN, you're able to select a server in the country of origin where the material is available and then enjoy it as if you are a citizen living there. You can also access other materials that are not available in Australia.
While Netflix and Amazon Prime Video are on offer for residents of Australia, the library is significantly different from other countries. When you activate your VPN and choose another country, you will instantly have access to the library available in that location. Not only that, but you'll also be able to sign up for streaming services that are exclusive to other countries like HBO Max, Hulu, and BBC iPlayer.
Finally, a VPN will give you peace of mind knowing that your data and information is secure. Australia ranks 37th on the National Cyber Security Index. This is a global measurement highlighting how prepared countries are to prevent cybersecurity issues. But by taking advantage of the security features of a VPN, you can rest assured that your personal information is invisible and protected against hackers.
What to Look for in a VPN Service?
The best VPNs will highlight a raft of features to provide you with a level of certainty that when you're online, you're protected. While remaining anonymous should be one of your key concerns when using free VPNs or one that you pay per month, there are several other features to investigate before settling on the right one for you.
Privacy Policy and Logs Policy for Your IP Address
Some free VPN services may advertise that they offer complete anonymity when you're online. However, their privacy policy and log policy will detail how they handle user data. For example, they may hold on to it for a certain period of time and willingly turn it over to law enforcement if user data is ever requested. While it might seem like a lot of pages to read, it's worth delving into these policies so that your private information doesn't get stored on a VPN server.
The best VPNs will brag about how many servers they have. For example, a company like NordVPN highlights that it has over 5,500 server locations, while free VPNs may only offer anywhere from three to five. The more VPN servers on offer, the faster your connection will be when you're online.
If accessing geo-restricted content is vital to you, then you're going to want to ensure that you can access servers across the globe. The more server locations on offer, the more blocked content you can retrieve and streaming services you'll have available to you. It's also important to be able to access a server in Australia. Particularly if you only want a VPN to protect your personal information and not have your website history logged with ISPs.
A free VPN will tend to have a limit on how much you can download in a day or month. Once you've hit that cap, your bandwidth will get throttled. Some offer 250 MB a month, and others can be more generous and provide 10 GB. You'll need to pay a fee per month or sign up for a year plan if you want unlimited data for your VPN.
Many free VPNs limit how many devices can utilize the service at once. Even some paid services will make you take out one of the higher plans to have simultaneous connections. If you need to connect several devices to your VPN, then ensure that you don't need to spend more money for the privilege or won't get disconnected because you're using too many items.
The most common devices most people want to protect with a VPN is their Windows or Mac laptop or computer. However, some VPNs can also be used to protect Android and iOS devices. If you do want to use a free VPN or paid service to protect mobiles or other items, then you'll want to make sure it's easy to use and simple to install so that you don't have to worry about making a mess of the settings. It should also be seamless to return to an Australian IP address if you need to log in to a local website.
How to Test Your VPN Service?
There's a lot to consider when choosing a VPN to use in Australia. You need to determine what you plan on using it for and what devices you need the VPN app on. It's also essential to have a budget in mind so that you don't waste your time or jeopardize your personal information with a free VPN.
A VPN for Australia should also include plenty of features. Take note of how many servers are on offer, where they're located, and what security options are available, like leak protection and ad-blockers. If you need to protect multiple devices, then you'll want to know how many connections you can have operating at one time. You might also want to see if there are Australian VPN servers available if you need to access local content from time to time.
Don't put your private information at risk or hand over your credit card to a company you've never heard of. Thankfully we have translated all of the jargon so you understand what you're getting with your VPN connection and if you can access the content that you need to have. Head over and get started with your favorite option in Australia right now.
Related pages: Best casino VPN, Best sports betting VPN