IPVanish Review Finds Decent Security Features, But Are There Privacy Issues?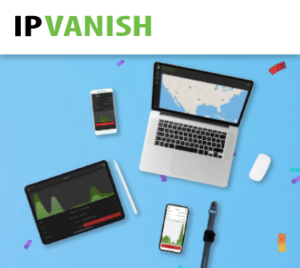 IPVanish is a VPN based in the US.
Price: 3.25
Price Currency: $
Operating System: Windows
Application Category: Utility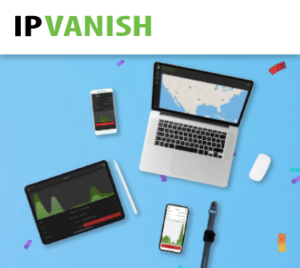 High-end encryption for an unlimited number of devices

IPVanish is a VPN based in the US.
The VPN service boasts a large number of servers around the globe, lets you connect an unlimited number of devices simultaneously, and is one of the few providers to offer phone support. It also has a seemingly safe no-logging policy that's been verified by a third party, so it should be safe and secure.
Founded in 2012, IPVanish initially launched as just a Windows app. This then grew to support several platforms and operating systems, with more than 2000 servers in over 50 countries. In 2019, IPVanish was acquired by J2 Global, and is now a Ziff Davis company based in the US.
Pros and Cons
Pros
Large number of servers around the globe
Unlimited simultaneous connections
Offers phone support (plus email and live chat)
7-day free trial available for iOS and Android
Dedicated app for Apple TV
Cons
Based in a Five Eyes country
No multihop feature
No smart DNS
IPVanish Overview
Countries:
75+ global locations

Servers & Locations:

2,200+ servers

across Europe, North and South America, Asia, Oceania, and Africa

Customer Support:
24/7, 365 days, via live chat, email, and phone

Log policy:
No logs
Encryption Protocols:

Wireguard, IKEv2,OpenVPN (TCP and UDP), and IPsec with

AES-256 encryption

Supported Platforms:
Windows, Linux, MacOS, iOS, Android, Chrome OS, FireTV, Apple TV
Routers Supported:
FlashRouter pre-installed with IPVanish, plus Asus routers runing ASUSWRT or Asus-Merlin firmware, and DD-WRT or Tomato flashed routers
Simultaneous Connections:
Unlimited

Split Tunneling:
Yes – Android and FireOS apps only

Kill Switch:
Yes – Windows, macOS, and Android app only

P2P File Sharing (Torrenting):

Yes

Country of Registration:
The United States
Dedicated IP:

No

Smart DNS:

No

Multihop:

No

Price
From $3.33/month

Free Trial or Money-Back Guarantee?
7-day free trial on iOS and Android apps, and 30-day money-back guarantee (yearly or 2-year plans only)

Streaming Movies and TV Shows with IPVanish VPN
IPVanish appears to have a greater focus on privacy and security than on streaming, so it might not be the strongest option if you want a VPN mainly for watching content online.
Saying that, IPVanish does have a large number of servers (over 2,200), which means you're more likely to find one relatively close to you (and the closer you are to the server, the faster your speed is likely to be). It also makes it safer to stream over public wi-fi, so you can access faster speeds without using mobile data – and not have to worry about being hacked or spied on.
IPVanish has also become one of the only premium VPN services to release an app for Apple TV.
Be warned though, IPVanish's help pages warn that Netflix uses various blocking techniques to prevent VPN services from accessing its content, and suggests using its split tunneling feature to watch around the VPN. This isn't particularly helpful if you need a VPN to bypass geo-restrictions while travelling.
Compatible Devices and Services
An IPVanish subscription comes with unlimited simultaneous connections – meaning you can connect as many devices to the VPN as you like.
Most operating systems and devices from Windows, Apple, Google, and Apple are supported, including:
Windows
macOS
Android
iOS
Linux
Chromebook OS
FireTV
Apple TV
IPVanish has set-up guides for Kodi on Amazon Fire Stick, Xbox One, Windows, Mac, Android, and MXQ Pro Android TV box.
For Apple TV, IPVanish offers a dedicated app that can easily be downloaded from the Apple TV App Store.
To stream with IPVanish on services such as Netflix, Hulu, and Amazon Prime Video, its online help pages suggest using the split tunneling feature to route the content provider around your VPN tunnel. This means you're essentially streaming through the regular internet, without any of the VPN's benefits. This is because many streaming services employ blocking techniques to prevent VPN services like IPVanish from accessing content.
IPVanish works with uTorrent for Windows, by setting up a SOCKS5 proxy. Details on how to do this are available on IPVanish's help pages.
Buffering and Bandwith
Typically, using a VPN will slow down your internet speed, as your traffic is having to be re-routed through a secure server. IPVanish claims this speed is often undetectable when using its service though.
It also says it helps users avoid bandwidth throttling, which is when your internet service provider (ISP) intentionally slows down your connection speed when it notices you're connecting to certain websites. IPVanish shields your activity to prevent this from happening.
IPVanish's network of more than 2000 servers offers unlimited bandwidth. Such a large number of servers gives you more options to connect to, so if you find one server getting too busy, you can simply connect to another one nearby.
Additionally, one of the protocols IPVanish offers is Wireguard, which is the newest, fastest encryption protocol currently available.
Mobile and Desktop Apps
IPVanish VPN has apps for all major platforms and devices, including:
Windows
Android
macOS
iOS
Linux
Fire TV
Apple TV
These are easy to download from the relevant app store for each platform (e.g., Apple App Store or Google Play Store). StrongVPN also links to each download page from its website.
Browser Extensions
Currently, IPVanish only has one browser extension available, for Google Chrome via the Chrome Web Store. You simply need to download while using a Chrome browser and log in.
Ease of use
IPVanish is straightforward to set up and use, especially since it has apps for most major platforms.
You just need to have downloaded the app for your device and log into your IPVanish account. The app then has a 'fastest server available' option, which will automatically connect you to the closest server based on your IP address.
All additional settings can then be found in a top-right menu, with everything clearly marked and easy to change.
Using Streaming Devices With StrongVPN
Apple TV
IPVanish offers a downloadable app for Apple TV through the Apple TV App Store.
This provides users with enhanced privacy and access, simple location selection (to bypass geo-restrictions), and an optimal location feature (to find the best server to connect based on speed, server load, and proximity) for bufferless streaming.
IPVanish is one of the only premium VPN services to offer a dedicated Apple TV app, making it a top choice for users who regularly stream through Apple TV.
Amazon Fire TV
IPVanish has as app for Amazon Fire TV and Fire TV sticks, making it easy to download and use. Simply navigate to apps on your Fire TV, search IPVanish and download. You can then log in and begin using the VPN.
The App will allow you to choose your location and either connect or disconnect from the service.
IPVanish requires the Gen2 Fire Stick or newer.
Smart TVs
IPVanish has an app for Android TV devices, downloadable from the Google Play Store app from the Android TV home screen. You can also use Kodi on Amazon Fire Stick, Xbox One, Windows, Mac, Android, and MXQ Pro Android TV box.
To use IPVanish VPN on smart TVs without additional software, you will need to install IPVanish on the router your smart TV connects to. You can either buy a Flash Router preconfigured with IPVanish, or follow instructions on IPVanish's help pages to install the VPN on routers that have compatible firmware.
Features
VPN protocols
Protocols apply cryptographic methods and describe how algorithms should be used. They are like manuals for devices on how to send and receive data.
IPVanish offers four types of protocols – Wireguard, IKEv2, OpenVPN (UDP/TCP), and IPsec. All of these are built to be secure, yet they differ on speed and reliability.
IKEv2 – stands for Internet Key Exchange version 2. It's fast and doesn't consume much of your device CPU, making it a great option for mobile users.
OpenVPN – the most popular protocol available. It's considered incredibly reliable and fast when used with TCP and slightly faster, but less reliable with UDP.
IPsec – Layer 2 Tunneling Protocol standardized in RFC 3193. Secure, yet developed by Microsoft and Cisco, which makes us cautious. Due to double-encapsulates it may be slower than IKEv2 or OpenVPN.
Wireguard – the newest protocol available, designed to be lighter, stronger, and faster than other connection types.
No-Logs Policy
IPVanish claims it has a zero-logs policy. However, even though "no personally identifiable information" is required, you will have to use an e-mail and payment method to buy the subscription, as no cryptocurrencies are accepted.

In 2022, IPVanish had an independent third-party audit carried out, in which its technology and privacy practices were examined and found to be in compliance with the company's no-logs policy.
Server locations
A large number of servers spread across the world increases the average connection speed of service. This is due to geographical distances between the user and host and the length of the Network cabling.
IPVanish claims to have 2,200 servers over 75 global locations (50+ countries), across Europe, North and South America, Asia, Oceania, and Africa.
Unlimited number of devices
A single IPVanish subscription allows an unlimited number of simultaenous connections, meaning you can use the VPN on as many devices as you'd like.
DNS leak protection results
DNS is Domain Name Service, a naming system for resources connected to the Network. Simply said: "it converts IP addresses into domain names. DNS leaks means your internet traffic is leaking outside the secure VPN tunnel.
DNS leaks can be tested with various web tools, including:
Doileak
IPleaks.net
IPx.ac
Browserleaks
Perfect-Privacy
None of these found any leaks while using IPVanish VPN.
PVanish is also equipped with kill-switch, a feature that will disconnect the user from the internet if there are any connection issues. This is handy when the Internet connectivity varies and overall a good security feature that makes browsing "foolproof".
Plans and Pricing
IPVanish offers three subscription length options:
Monthly – $11.99/month
2-year – $3.33/month, billed immediately at $79.99 for the first 24 months (then $179.00 every two years thereafter)

Yearly – $4.50/month, billed immediately at $53.99 for the first year (then $89.99 every year thereafter)

All subscriptions include the same features, and none of the prices include tax.
Free Trial
IPVanish offers a seven-day free trial for its iOS and Android apps.
You must cancel your app store subscription before the end of the seventh day following your sign up to prevent being charged.
IPVanish recommends subscribing to its two-year plan via its website instead, as this comes with a 30-day money-back guarantee instead.
Money-Back Guarantee
The annual and two-year plans come with a 30-day money-back guarantee.
You must cancel your subscription via IPVanish's website before the end of the 30th day of sign up and a refund will be automatically processed within three business days. It should be noted that you need to have used a refundable payment method for this to work.
If you created an account using IPVanish's Android app (through the Google play store), you need to cancel your in-app purchase through Google. If you have an annual account and are unable to get a refund from Google, but are still within the first 30 days of your subscription, you can contact IPVanish for a refund.
iOS customers who sign up via an iOS app are not eligble for a refund (but are offered a seven-day free trial instead).
Payment Options
IPVanish offers four payment methods:
Credit and debit cards
PayPal
Google Pay
Amazon Pay
None of these allow anonymous payments, which may be a problem if you live in a country with restrictions on VPN use (like China or Russia).
How to Cancel IPVanish VPN
To cancel an IPVanish VPN subscription if you signed up via the website, you need to log into your account, click on 'subscription', and then choose 'I wish to cancel my subscription'.
The site will then ask  whether you want to have your account deactivated immediately (if this is within 30 days of creation, you will be issued a full refund) or 'do not renew'. If you choose not to renew, you will still be able to use your subscription up to your renewal date, but then your account will be deactivated.
If you created an account via an app for either iOS or Android, you need to cancel via the Apple App Store or Google Play Store. IPVanish's help section has guides that explain how to do this.
IPVanish VPN's Privacy and Security Features
Encryption
Encryption is all packets of data you send or receive over the internet in unreadable code. Think of it as a shredding machine, it will shred and mix up the content yet if carefully glued together, it would become readable again.
IPVanish provides Advanced Encryption Standard 256-bit, which currently is the industry-standard encryption for commercial services.
Technical Details
Speed
Speeds are tested with a web tool called Speedtest.net in 3 locations – United States, United Kingdom, and Asia.

The United States (New York)
Network ping increases by 793.75%. It's not too bad.
Download decreases by -4.35%.
Upload decreases by -9.45%.

The United Kingdom (London)
Network ping increases by 462.50%. Much better!
Download decreases by -58.04%.. That's no good..
Upload speed increases by 2.08%, possibly due to bandwidth throttling.

Asia is far from the original location, therefore, ping increases around 1962.50%.
Download and upload speed both decrease noticeably -51.78% and -42.34%.

Keep in mind that the server speeds are most certainly different from yours, depending on your geographical location.
Does IPVanish Work in Other Countries?
Laws are different in every country. Most countries allow the use of VPNs, while some countries strictly ban them (e.g., North Korea, Belarus) or place restrictions on them (e.g., Russia, China).
IPVanish states that, while it is allowed to do business in the following countries, reports suggest it's blocked in:
Qatar
Saudi Arabia
UAE
Egypt
China
Kazakhstan
Burma/Myanmar
Cameroon
Customer Support
IPVanish offers 24/7 support 365 days a year, via email, live chat, or phone. There's also a support section on its website, containing set-up guides and FAQs.
IPVanish Review Summary
IPVanish is certainly a considerable VPN. It has decent security features and technical support, a great option for the everyday user who isn't picky about security and just wants to access geo-restricted websites or travel with discounts.
Feel free to contribute by conducting a VPN test and writing about your own experiences with IPVanish.
Latest posts by Georgie Butler
(see all)