ProtonVPN Review: like a Swiss watch – you can count on it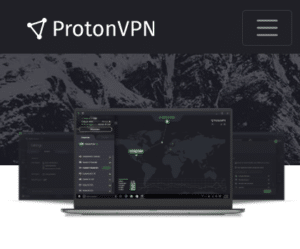 ProtonVPN Technologies AG in Switzerland deems an ideal jurisdiction for a privacy company. Built by scientists from CERN and MIT. Read full ProtonVPN review.
Price: 4.08
Price Currency: $
Operating System: Windows
Application Category: Utility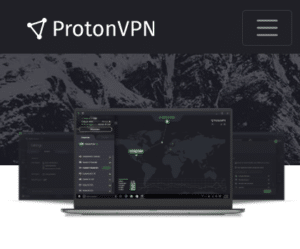 Like a Swiss watch – you can count on it 
ProtonVPN is not one of the cheapest VPN services out there. Yet it's one of our top 10 VPNs and this ProtonVPN review will show you why.
ProtonVPN was built by "scientists, engineers, and developers from CERN and MIT". They had initially built the highly successful ProtonMail which is a secure email service offering end-to-end encryption. So, it's safe to assume that the makers of ProtonVPN know a thing or two about online security issues and how to protect users.
We are going to examine their ProtonVPN service, and you'll see why it's listed as our top 10 VPN services…
…especially if you're a true cybersecurity fanatic.
ProtonVPN synopsis
| | |
| --- | --- |
| Ranking: | 9#/52 |
| Parent company: | Proton Technologies AG |
| Jurisdiction: | Switzerland |
| Locations: | 30+ countries/400+ servers |
| Overall test result: | SAFE |
| Torrenting: | PASSED (P2P torrent allowed) |
| Netflix: | PASSED (Unblocks Netflix 2/3) |
| Encryption/protocols: | AES-256/IKEv2/IPsec/OpenVPN UDP & TCP |
| Support: | E-mail response ~16h |
| Cost: | $4/mo |
| Official site: | www.protonvpn.com |
☑ 

ProtonVPN is based in Switzerland
As you'll see when you first visit their homepage, they are proud to announce that they offer "High-speed Swiss VPN that safeguards your privacy." That means all disputes fall under the applicable laws of Switzerland which ProtonVPN Technologies AG deems an ideal jurisdiction for enforcing strong privacy laws.

Now, is the jurisdiction that important?
Well, that depends on what you need a VPN service for and the types of threats you are trying to avoid.
The beauty of a VPN service based in Switzerland is that the company isn't compelled by any of the 5-eyes, 9-Eyes, or 14-Eyes surveillance network to turn over data and log user information to those countries.
Therefore, if you want a higher level of security and privacy, then a service provider such as ProtonVPN that is based in Switzerland would be ideal.
However, while the company is headquartered in Switzerland, it has 400+ servers based in 30+ countries.
The number of countries and servers may be considered low by some standards. However, none of those countries are of any exotic locations outside the norm. And, in addition to their regular servers, they offer what they call Secure Core Servers located in privacy-friendly countries such as Iceland and their home base of Switzerland. (More on secure core servers in a bit).
☑

An intuitive user interface
ProtonVPN is available on Android, iOS, Linux, and as a desktop application. The user interface on all devices is quite intuitive even though the tests we will reference here are primarily conducted on desktop.
When you log in to your ProtonVPN dashboard, you'll see a map of the world highlighting the countries in which the company has servers (the green triangles you see in the picture below). The map is interactive, and you can click on any one of the triangles to see where servers are located.
If you don't like the map feature, you can collapse it, and you're left with only the list of countries with servers available. You can scroll down the list of countries and choose the server country location you want to use.
Or, just use the Quick Connect feature and ProtonVPN will choose the fastest server for you based on the location you're connecting from.
Then, there is the option to use servers that support their secure core feature (which we discuss below).
The user interface clearly shows when you're connected or not to the service. The interface also displays the download speed and upload speed of the server you connect to.
The interface is uncluttered – which we appreciate – and extremely user-friendly. So, even if you're a newbie to VPNs, you should find it easy to connect and go with ProtonVPN. In all, it is quite easy to download, install, and start using this VPN service.
☑

The ProtonVPN server network
No data logs
ProtonVPN markets itself as a no-logs VPN service. That means it doesn't store information about your connections, the websites you visit, where you signed in from or how long you are logged in.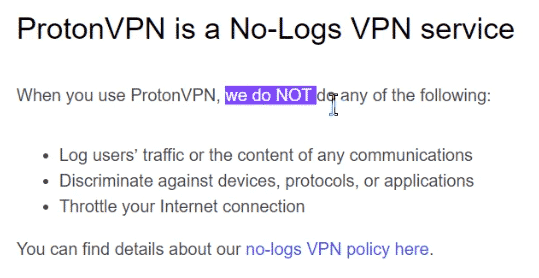 However, they do have to monitor timestamps for unsuccessful login attempts but this doesn't include details such as your IP address and each timestamp is overwritten following a successful login.
Secure Core
The secure core is one of the features that ProtonVPN actively markets and which is always highlighted in a ProtonVPN Review.
The secure core feature is only available on two of the three paid plans that they offer (we'll get into the pricing a bit more). It is essentially a double-hop feature that's routed through two to three countries that are considered to be secure. You can choose one of ten double-hop/multi-hop configurations created to make the process of selecting these countries easier.
So, how it works is this…
You select the exit server country that you want to use as your VPN server location.
When you select to use a Secure Core (see user Interface above), ProtonVPN will then route your connection through one of its secure core servers before connecting to your preferred exit server location.
Now, some may argue that it's better if you create your own multi-hop configuration. But, for us, the beauty of this set-up is that it will always be going through a secure server in a country with great privacy laws. Plus, the servers are actively configured to address security concerns as stated by ProtonVPN.
So, the 1-click multi-hop is a great feature though there are limited countries that support secure core exits.
Server security
Like all VPNs, ProtonVPN advises that it cannot control the servers located in other countries, especially those governed under the cooperative rules of the 14-eyes countries and their partners. This is true for any VPN that has a server in those countries and in any other country that has agreements to share digital data.
Now, there are concerns regarding the location of one of its main core servers in Sweden which is one of the 14-eyes countries. But, ProtonVPN has declared that based on its server configurations in all countries – including those that closely monitor digital data – their servers are not able to log any data.
Their primary servers are also located underground, and in a former military base, and other locations deemed difficult to reach.
Leaks & virus detection
In our tests on anonymity, we did not come across any leaks. So, their claim of offering leakage-proof tunneling seems to hold true. They follow strong protocols using IKEv2/IPSec and OpenVPN. With AES-256 level encryption, ProtonVPN is ensuring that if you get hacked, it's not because of their service. Plus, none of their servers supports PPTP and L2TP/IPSec which is cheaper to operate but less secure.
Below is the result of our test on leakages when using the VPN. When set to the UK, all the data that comes back is for the UK server, not the server of the country that we were actually in.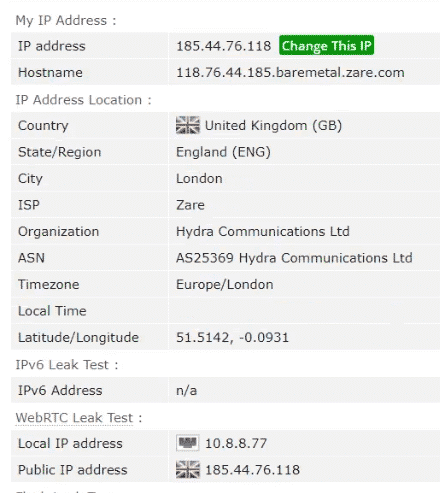 We also tested the VPN installation file for viruses using VirusTotal. Of the 65 engines that it was run through, none reported back as detecting a virus in the set-up file.

Kill switch and Always-On
ProtonVPN has a kill switch feature that is supposed to disconnect you from the internet if the VPN drops. This is an important feature as we did have the connection drop when we tried to connect to the server in China.
So, if you have a VPN service that doesn't offer a kill switch feature, it's time to upgrade to one that does.
When combined with the always-on feature, the service offers a good back-up if you lose connection to the server. The Kill Switch will block all network traffic until the always-on feature quickly re-establishes a connection. Together, these two features work together to prevent the unintentional leak of your true IP address.
Router compatible & Tor support
The service is compatible with routers so you can easily set up DD-WRT (Tomato, Asus WRT) routers using ProtonVPN. They also offer a tutorial in the Download and Setup section of their Support page on how to do this.
The service is also integrated with the Tor network which is good. You can also get P2P sharing but only on paid plans.
☑

Netflix and torrenting allowed
Despite Netflix's policy of blocking VPNs, we were able to connect to Netflix using ProtonVPN.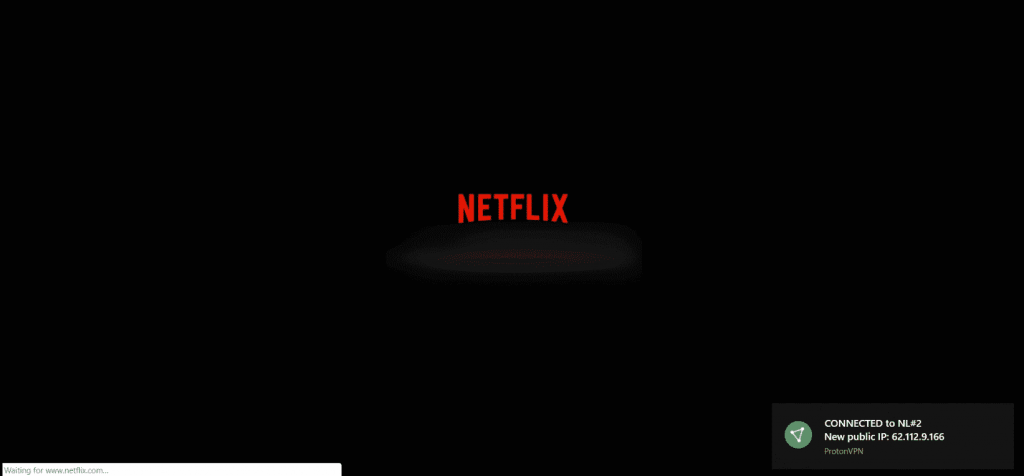 ProtonVPN also has servers that facilitate torrenting. But as you can see, the speeds weren't quite as high as some of the others we've tested when we ran our tests. (we should clarify that this was on the ProtonVPN free version).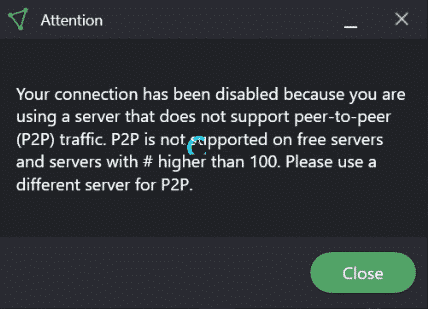 But, as you'll see as you read further, they do indicate that free VPN has slower servers which would account for the speed shown.


But, generally speaking, ProtonVPN does offer high streaming speed and little to no buffering on video with a minimum of 1 Gbps server links up to 10Gbps beating out most of the VPNs for speed. Just remember that speed can be impacted by your internet connection, location, and user traffic in your location.
☑ 

ProtonVPN price and refund policy
Below are the pricing tiers for their service. If you pay annually, the prices are cheaper.
ProtonVPN free option
Compared to some of the other free VPN services on offer, ProtonVPN's free tier is basic with limited countries and slow speeds. It does not support peer-to-peer (PRP) traffic and will, therefore, log you out of the VPN service if you try to access any.
But, given that some free VPNs are freemiums (aka they limit access based on use) or that free unlimited VPNs tend to collect user data, this is a good option for a quality VPN service such as ProtonVPN.
ProtonVPN offers unlimited free VPN access but with a lower speed which is limited to 3 specific servers. They are able to do this as according to their site – their free service is subsidized by their paying customers.
ProtonVPN paid plans (Basic, Plus, Visionary)
The paid options begin at $4 per month and you get access to all servers and high speeds. However, if you're worried about the speed of the servers and accessing their secure core, you need to purchase the Plus plan at $8 per month/$96 annually. This and the higher priced plan are also the only options if you intend to stream anything online such as Netflix.
To use ProtonVPN on 10 devices, you would need their Visionary plan at $24 per month or $288 annually, which also includes ProtonMail subscription. This is quite limiting compared to some services that offer unlimited device connections.
They, however, offer a 30-day money back guarantee which is quite good compared to some of its competitors. In addition to encrypted gateways for secure payments, users can also pay by cash.
Payment methods
ProtonVPN accepts payment via PayPal, credit cards, and bitcoin. On the main pricing page, you will only see the options for PayPal and credit cards.
To pay by Bitcoin, you should currently have a ProtonVPN account, or you will need to email them directly for support in paying in cryptocurrency.
You can pay by Bitcoin if you already have a ProtonVPN account by going to your Dashboard and selecting the plan you want to purchase. The option for Bitcoin will be there. This process includes having a free account and wanting to upgrade.
If you don't have a ProtonVPN account and wish to buy one of their paid plans using Bitcoin, you will have to message them, and then they'll facilitate the transaction.
☑ 

Customer service support
ProtonVPN does not offer live chat support. If you need assistance, you can look up the answers in the 5 categories they provide on their Support Page:
Account

Download and Setup

General Information

Access content

Troubleshooting
(hint: that's how we found out how to set up our DD-WRT routers on ProtonVPN).
If you can't find your answer there, you'll need to log a support ticket and await a response from the team.
Is ProtonVPN safe and should you sign up for the service?
From what we've seen, yes. ProtonVPN is one of the safest of the many VPNs on the market and hence why it made it to our top 10 VPN list.
We say this based on the jurisdiction in which it's headquartered, the security protocols it follows, the tests we've run ourselves of the service, and the pros and cons below.
The Pros:
Excellent security and privacy standards (OpenVPN (UDP/TCP) protocol and AES-256 encryption)

Secure core servers

No logging policy according to their Privacy Policy and TOS

Leak-free connection

Servers in 30+ countries

OK customer support

Unlimited bandwidth on paid plans

30-day money back guarantee

Up to 10 device connections

Supports TOR over VPN connections

Netflix servers

Free VPN
The Cons:
Limited free VPN subsidized by paid users

No live chat

Only 10 device connections

Single session time-stamp
The final verdict on the ProtonVPN review
We will agree, however, that while the free VPN is OK, you'll get the most value out of a paid subscription to ProtonVPN.
The main drawback is the price of the service, which has come down over the years (it used to be $5 for the basic plan). Overall, however, we find that ProtonVPN offers value for money and all the benefits make it a strong contender for your preferred VPN service.
VPN test and let us know about your experience with ProtonVPN. We are curious!
You can also read one of the best performing low-cost services – NordVPN review to see how it compares to ProtonVPN
Write your ProtonVPN review