Hide.me VPN Review: Is It the World's Fastest VPN? We Tried It to Find Out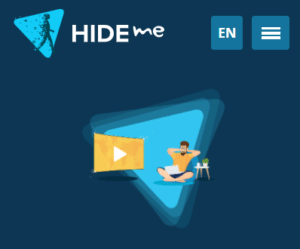 Hide Me VPN is owned by eVenture Ltd, a Labuan Island company founded in 2012. Due to PDPA, PII transfers overseas aren't allowed. Read Hide Me VPN review.
Price: 4.99
Price Currency: $
Operating System: Windows
Application Category: Utility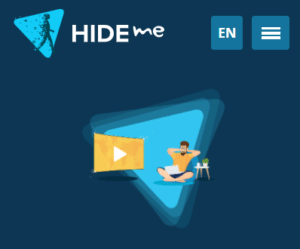 Hide.me is a no-logs VPN service that ensures user data is not recorded, logged, or stored, providing anonymity and security for users' online activities and personal information.
Additionally, hide.me VPN offers advanced features like MultiHop VPN, enabling users to exit from another location, and Split Tunneling, giving users control over which apps they want to route through the VPN.
Finally, hide.me VPN is a fast and user-friendly service, offering various pricing plans to meet different needs and budgets, including a free version.
Let's take a look!
Hide.me VPN Overview
| | |
| --- | --- |
| Countries | 94 |
| Servers and Locations | 10Gbps servers in Canada, Spain, the United States, the United Kingdom, France, the Netherlands, Germany, Singapore, and elsewhere. |
| Customer Support | E-mail/ Chat (24/7) |
| Log Policy | No logs |
| Encryption Protocols | IKEv2 (up to AES-256), WireGuard, OpenVPN, SSTP, and SoftEther |
| Supported Platforms | MacOS, Windows, iOS, Android, Linux |
| Routers Supported | Yes |
| Simultaneous Connections | Up to 10 simultaneous connections |
| Split Tunneling | Yes |
| Kill Switch | Yes |
| Torrenting (P2P File Sharing) | Supported |
| Country of Registration | Malaysia |
| Dedicated IP | No |
| Smart DNS | No |
| Multihop | Yes |
| Price | From $3.45/month |
| Free trial/money-back guarantee | Free version/30-day money-back guarantee |
Hide.me VPN Pros & Cons
| Pros | Cons |
| --- | --- |
|  Strict no-logging policy | Varied server speeds |
| Unblocks Netflix, great for P2P and gaming | No dedicated IP options |
| Strong encryption methods | |
| Works with iOS (iPhone & iPad), Known to work in China | |
| Supports split tunneling | |
Hide.me VPN History
Hide.me was started by eVenture Limited, a Malaysian company founded in 2012.
Malaysia is not a member of the 14 Eyes Alliance, which comprises a group of countries that exchange intelligence information with one another. This alliance includes countries such as the United States, the United Kingdom, Canada, the Netherlands, and ten other nations.
The Malaysian parliament introduced the first Personal Data Protection Act (PDPA) legislation in 2010. As per the PDPA, companies are prohibited from transferring personal data outside of Malaysia, unless there is a lawful ground for processing or transfer and if the destination country is among the approved adequate/whitelisted jurisdictions.
Hide.me VPN strictly adheres to a no-log policy, meaning that no user data is observed, recorded, logged, or stored. The company prioritizes the privacy of its users and does not maintain logs of their online activities or payment information. This policy is crucial as VPN providers that keep records of users' online behavior and payment data may be compelled by law enforcement to surrender the information.
Hide.me VPN Features
Hide.me offers a wide range of features, some of which set them apart from other VPN providers on the market. Here we will take a look at some of the features that they offer.
Hide.me VPN Server Network
Hide.me has a large and widespread network of VPN servers (2100+ servers in 49+ countries) that users can connect to in order to access the internet securely and privately. Having a large number of servers in multiple countries is an important factor for the functionality of a VPN, as it enables users to access the internet more securely and privately, while also improving connection speeds and global coverage.
Hide.me VPN Encryption Protocols
Hide.me is equipped with the best encryption methods available. We particularly like their wide range of protocols including Wireguard, SoftEther, SSTP, OpenVPN, and IKEv2.
Switching between these protocols is super useful when trying to figure out the most effective way to either unblock sites, stream, or stay anonymous.
No Logs Policy (With a Keen Interest in Privacy)
Hide.me has a clean history without any data breaches, and was one of the first secure VPN providers to be independently audited. You can find the certificate from Leon Juranic on their website.
Leon Juranic, a prominent figure in the field of cybersecurity, and he has earned a reputation as a skilled security researcher and white-hat hacker. He is the CEO and founder of Defense Code Ltd, a Croatian company focused on cybersecurity that was acquired in 2022 by WhiteSource, an Israeli firm. Juranic certified hide.me as a VPN without activity logs back in 2015. Juranic has also been instrumental in identifying and reporting various security vulnerabilities, including the SandBreak vulnerability, which received a top rating of 10.0 on the CVSS scale. Juranic's contributions to cybersecurity extend beyond vulnerability reporting, as he has developed multiple cybersecurity tools and software, including cyber weapons.
Yearly Transparency Reports
Another great thing about hide.me is that they release yearly transparency reports. Hide.me VPN publishes transparency reports annually since pioneering them in 2016. These reports disclose the requests for information received by the company from different sources during the year. By doing so, the company aims to demonstrate its commitment to transparency in its operations and its dedication to safeguarding the privacy of its users.
Hide.me Usage in China
The Chinese "Great Firewall" and "Golden Shield Project" have banned VPNs since 2012. Hide.me reports that some users have managed to use their services to gain unimpeded internet access by changing their VPN settings, and provides detailed instructions for how to do so on their website.
Simultaneous Connections
With their Premium plan, hide.me VPN allows you to connect up to ten devices at the same time, regardless of the platform. You can use the same username and password to connect all of them.
You have the option to install hide.me VPN on any number of devices, but keep in mind that only ten devices can be connected simultaneously. If you reach the limit and wish to connect another device, simply disconnect the one that you are not using. This can be done in the Connection Settings area.
You can connect any combination of ten devices, including computers, phones, tablets, and routers.
If you need to connect more than ten devices simultaneously, you can either purchase an additional Premium plan or share your VPN connection from a Windows or Mac computer. Alternatively, you can configure a VPN router.
Hide.me Compatibility / Operating System Support
Not every VPN is able to support every device out there, but hide.me has a long list of supported devices and routers, which is great. Here is a list of
Windows

MacOS

Linux

iOS including iPad

Android

Fire TV

Blackberry

Windows smart devices

Routers

Network Attached Storage (NAS) – Synology DSM and QNAP QTS

Media boxes (Amazon Fire OS LibreELEC Kodi OpenELEC Kodi)
Web Browser Extensions
For those of you who enjoy working from inside your browser, you should definitely check out hide.me's browser extensions for Google Chrome and Mozilla Firefox browsers. Setup and installation are pretty straightforward, but in case you're struggling, the company offers instructions on their website.
Mobile Apps
Hide.me VPN also offers native VPN client applications for a range of operating systems, including mobile devices, which help users set up their VPN. Hide.me provides mobile VPN applications that are specifically optimized for Android and iOS devices, ensuring that they are convenient and easy to use. These apps are designed to make things as simple as possible for users, and they can be downloaded for free. With just one tap, users can start using a lifetime free mobile VPN without having to register, sign up, or provide credit card details.
Prevents DNS Leaks
Hide.me uses a zero-knowledge DNS service, which means they don't monitor or record the websites you visit. Sometimes, governments or corporations may block your access to certain content by intercepting your DNS request. To prevent this, hide.me uses an encrypted tunnel that no one can intercept. Unlike other VPN services that leave DNS requests exposed and might reveal your IP address, they run their own DNS on every server to protect all your traffic, including DNS requests. This also ensures that you receive faster and proper VPN service for the IP address and country you're connected to. As a zero-knowledge DNS, they don't inject ads or sponsored content into your DNS request and don't manipulate the websites you visit.
Hide.me VPN has also implemented measures to address WebRTC leaks. The service includes a WebRTC leak test to help users determine if their IP address is being exposed. Moreover, hide.me VPN offers a straightforward solution to disable WebRTC and prevent such leaks. Users can simply enable the "Disable WebRTC" option in the VPN settings to block WebRTC and avert IP address leaks.
Port Forwarding
For security reasons, hide.me VPN doesn't provide static port forwarding on any of its VPN servers. Instead, the service offers dynamic port forwarding through UPnP, which dynamically maps a network port whenever an app requires it. Premium members can use the UPnP functionality offered by hide.me VPN to dynamically open necessary ports on high, unrelated ports that are likely not in use by others.
Split Tunneling
Hide.me VPN provides split tunneling, which enables users to exclude particular apps from the VPN tunnel or utilize inverse split tunneling. By enabling split tunneling in the app settings, users can configure it with either of the following options: Split Tunneling or Inverse Split Tunneling. With split tunneling, users can exclude certain apps from the VPN tunnel, whereas inverse split tunneling allows users to include only specific apps in the VPN tunnel. In 2019, hide.me VPN introduced split tunneling and granular access to its VPN, which assists users in deciding which of their apps will utilize its services.
Streaming Movies And TV Shows with hide.me VPN
Hide.me works with the following streaming platforms and more:
BBC iPlayer

Hulu+ Live TV

Fubo TV

Netflix US

Disney+

HBO Max

Best of all, the hide.me website provides instructions on how to access Netflix US, Disney+, and others so it is quite easy to get to where you need to be in terms of streaming with these guys.
Using Streaming Devices With hide.me VPN
One of the good things about hide.me is that they allow users with a large number of streaming devices. This is quite handy if you want to stream your favorite shows and movies at home.
iPad (iOS)

Android

Fire TV

Network Attached Storage (NAS) (Synology DSM and QNAP QTS)

Media boxes (Amazon Fire OS LibreELEC Kodi OpenELEC Kodi)
Hide.me VPN Torrenting
Hide.me offers a number of features including Stealth Guard, Kill Switch, and SOCKS proxy that may help you to torrent securely.
Stealth Guard
With the Stealth Guard feature, users' online activities are kept private as it restricts connectivity when the VPN connection is inactive.
Kill Switch
Meanwhile, the Kill Switch feature automatically cuts off the internet connection if the VPN connection drops, thus preventing data leaks.
SOCKS Proxy
In addition, the SOCKS proxy feature allows users to bind their torrent client to the VPN service, routing all torrent traffic through the VPN tunnel.
Hide.me Speed test
According to its claims, hide.me VPN is among the fastest offshore VPN providers, delivering uncompromised, fast speeds. The service has carefully selected its servers to ensure maximum uptime and does not set any speed restrictions on its connections. VPN speeds can vary depending on several factors, such as the user's location, wifi speed, and server location.
We decided to put hide.me to the test and see how it actually performs in the wild. To do this we used Speedtest.net and as you can see the difference is pretty stark between the original connection and using hide.me VPN in New York, USA.
| Location | Ping | Download Speed (Mbps) | Upload Speed (Mbps) |
| --- | --- | --- | --- |
| VPN Off (India) | 9 | 43.42 | 52.40 |
| VPN On (New York, US) | 275 | 5.62 | 0.83 |
Hide.me Pricing & Plans
Hide.me VPN offers a range of pricing plans to suit different needs and budgets. These include the following options:
Hide.me Free VPN
The company offers a free VPN plan that doesn't require a credit card or other payment method to access. Although the free plan provides access to hide.me VPN's services at no cost, there are certain restrictions, including a limited number of servers and a cap on data transfer.
Hide.me Premium VPN Plans
$3.45 per month (billed for 26 months)

$5.82 monthly if billed yearly

$9.95 if billed monthlyIf you aren't happy with hide.me VPN offers a no-questions-asked 30-day money-back guarantee. Subscribers can cancel their service at any point in time, and there are sometimes deals that lower the price for long-term subscriptions. Their pricing compares favorably to that of ExpressVPN or

NordVPN

.
Payment Methods
One of the most important things to consider when choosing a VPN provider is whether they will actually accept your payment method of choice. Thankfully, hide.me offers more options than most.
The VPN provider offers the following payment methods:
Credit Card (Visa, Mastercard, Amex, Diners Club)

PayPal

Google Pay

Apple Pay

SEPA

SOFORT

Bank transfers

Cryptocurrencies (Bitcoin, Dogecoin, Ethereum, Litecoin, Monero, Horizen, ZCash)
Hide.me VPN Refund Process
If you are not entirely satisfied with their VPN services, hide.me VPN allows subscribers to cancel their plan within 30 days, with no questions asked. To cancel, you must notify them in writing via email within the first 30 days of your plan beginning. If you meet the following criteria, they will refund you the full amount specified in the contract.
You have not previously claimed a refund.

You have not violated their Terms of Service.

It is your first order with them (renewals do not qualify).
Once your refund is processed, they will notify you via email, but it may take up to 10 days after canceling your contract to receive it, depending on the payment form used. There is a free version that has most of the same features as the premium version and does not require a form of payment to access.
How to Cancel a hide.me VPN Subscription
If you wish to cancel your hide.me VPN subscription, first you login to your account and navigate to the "Purchase History" tab located on the left-hand side of the screen. From there, you should click on the "Manage Subscription" link on the right-hand side of the screen. Then, select the "Cancel subscription" link and indicate the reason for the cancellation. You are entitled to a full refund if you cancel your subscription within 30 days of purchase. To delete your hide.me VPN account, you should scroll down, and click on the "Delete My Account" button located on the right-hand side of the screen.
Customer Support
Customer support is certainly an important factor for anybody choosing a VPN provider. After all, you need to know who to turn to when things go wrong. Thankfully, hide.me has got you covered.
As a test, we wrote an email to hide.me customer support asking some basic questions and received a friendly and helpful reply within 11 minutes.
There is also a chat window in the lower right corner of the website, but you need to enter an email address to converse with an agent through it.
Conclusion
Hide.me is a reliable privacy company. Their service is armored with top industry features comparable to what you'd find with larger companies like ExpressVPN or NordVPN. These features include AES 256-bit encryption, loads of protocols including OpenVPN and Wireguard, along with a kill-switch, and no-logging policy. The company has been audited and declared truly no-log.
Hide.me also offers multiple connections and customer support options along with a robust network of servers worldwide. Hide.me VPN is an independent provider wholly owned and operated by individuals who prioritize internet privacy and security. Everyone has different requirements, so declaring something the perfect VPN is impossible. There's room for improvement with anything, but hide.me is clearly a good VPN choice.
FAQs (Frequently Asked Questions)
Is hide.me VPN a reliable VPN service?
Owned by eVenture Ltd, a Labuan Island company founded in 2012, hide.me VPN is a reliable VPN service that provides fast and secure connectivity. It offers easy-to-use native client apps for most operating systems, making setup and usage a breeze. With a host of security features like AES-256 encryption, a no-log policy, and a Stealth Guard function, users can select the applications and services that require a VPN connection. Additionally, hide.me VPN supports streaming and torrenting, including popular platforms like Netflix, HBO Max, and Disney+. The VPN offers both free and paid plans, with the free version providing the same level of security as its paid counterparts.
Can I use hide.me VPN for torrenting?
Hide.me VPN is an excellent choice for torrenting, as it offers a range of features designed to keep your online activities private and secure. These features include Stealth Guard, Kill Switch, and SOCKS proxy. Additionally, the VPN service operates under a strict no-log policy, making it highly unlikely that your torrenting activity could be traced on their network.
You can enjoy unrestricted P2P traffic while torrenting on hide.me VPN, without any limitations. The VPN service also offers a Double VPN feature called hide.me VPN Multihop, which adds an extra layer of security and helps combat online censorship. To enhance privacy, the service recommends using their software's proxy with VPN encryption.
Overall, hide.me VPN is a reliable and secure option for anyone looking to torrent safely and anonymously.
Does hide.me support streaming?
Hide.me is up there with the best VPN services for streaming as it has specialized and highly-optimized servers for this purpose. Their website provides a range of tutorials to help users set up their VPN in the best way to access popular streaming services, including Disney+, Netflix, Amazon Prime Video, BBC iPlayer, and more. Their website also provides comprehensive tutorials on streaming sports and more. The VPN service has native client apps for most operating systems, making it simple to set up and use on multiple devices. With fast connection speeds, no impact on bandwidth, no throttling, and up to ten simultaneous connections, hide.me VPN is ideal for households who want to stream content on multiple devices from different locations simultaneously.
Can hide.me be used in China?
Hide.me is one of the VPN services that can be used to access blocked websites in China. However, due to China's strict policies on VPNs, the service may not work all the time. As with most VPNs it's a good idea to set it up before you go, if possible. The hide.me website lays out several solutions for the variety of issues you may have connecting in China.
Is hide.me VPN trusted?
Hide.me VPN employs robust bank-grade encryption and offers a range of secure protocols, including WireGuard, which encrypts data.
To further enhance data protection, hide.me VPN provides DNS, IPv6, and WebRTC leak protection, effectively preventing any potential data leaks that could compromise user privacy.
Hide.me VPN has undergone independent audits and received certification validating its compliance with its privacy policy claims and has a strict no-logs policy.
Does hide.me VPN have a free unlimited VPN?
No, hide.me VPN does not provide an unlimited free VPN plan. The free version of hide.me VPN grants users 10GB of monthly data and imposes restrictions on server access and simultaneous connections. Nevertheless, the free plan grants access to most of hide.me VPN's crucial features, such as a kill switch and fundamental security measures. Importantly, the hide.me VPN free plan is entirely cost-free and does not require users to input credit card details or other payment information.
Does hide.me VPN sell your data?
Hide.me VPN does not sell or share users' data with external organizations, even with their free plan. They strictly adhere to a no-logging policy, meaning that no user data is collected or stored. Hide.me VPN prioritizes user privacy and security and logs neither payment information, personal information, nor usage. They also offer advanced features like a kill switch and stealth guard to protect you against inadvertent data leaks.
Who owns hide.me VPN?
Hide.me was founded in 2012 by Sebastian Schaub. Schaub has a strong background in the internet security industry. The parent company is eVentureLtd, and its jurisdiction is in Malaysia.
Write your hide.me VPN review