TorGuard Review: Can This Florida-Based VPN Provide Value for Its High Prices?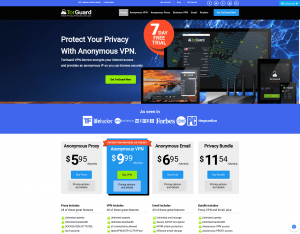 Their company VPNetworks LLC. office is situated in Florida, the United States, and it makes us a bit concerned. VPN in 5 eyes country? Read Torguard review.
Price: 4.99
Price Currency: $
Operating System: Windows
Application Category: Utility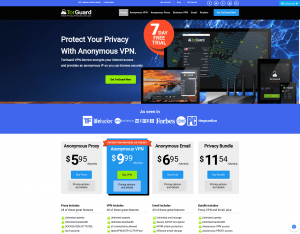 Be cautious with the mainland based services 
RIGHT OFF the bat, it must be stated that TorGuard is in no way related or affiliated to the famed deep web browsing application TOR.
TorGuard is, rather than a platform for surfing the innermost depths of the web, a service that is more suited to making torrenting as easy as possible. The 'Tor' in TorGuard stands for torrenting — the file-sharing via torrent sites that has become the preferred method of P2P sharing across the globe.
Their company VPNetworks LLC. office is situated in Florida, the United States, which makes us a bit concerned.
TorGuard VPN synopsis
| | |
| --- | --- |
| Ranking: | 6#/52 |
| Parent company: | VPNetworks LLC. |
| Jurisdiction: | Orlando, Florida |
| Locations: | 55+ countries/3000+ servers |
| Overall test result: | SAFE |
| Torrenting: | PASSED (P2P torrent allowed) |
| Netflix: | PASSED (Unblocks Netflix 2/3) |
| Encryption/protocols: | AES-256/IKEv2/IPsec/L2TP/PPTP/OpenVPN UDP & TCP |
| Support: | UNRESPONSIVE to e-mails/Live Chat (24/7) |
| Cost: | $4.20/mo |
| Official site: | www.torguard.com |
… Will TorGuard still be a competitive product while being located in 5 eyes country?
Let's buy their service and see ourselves!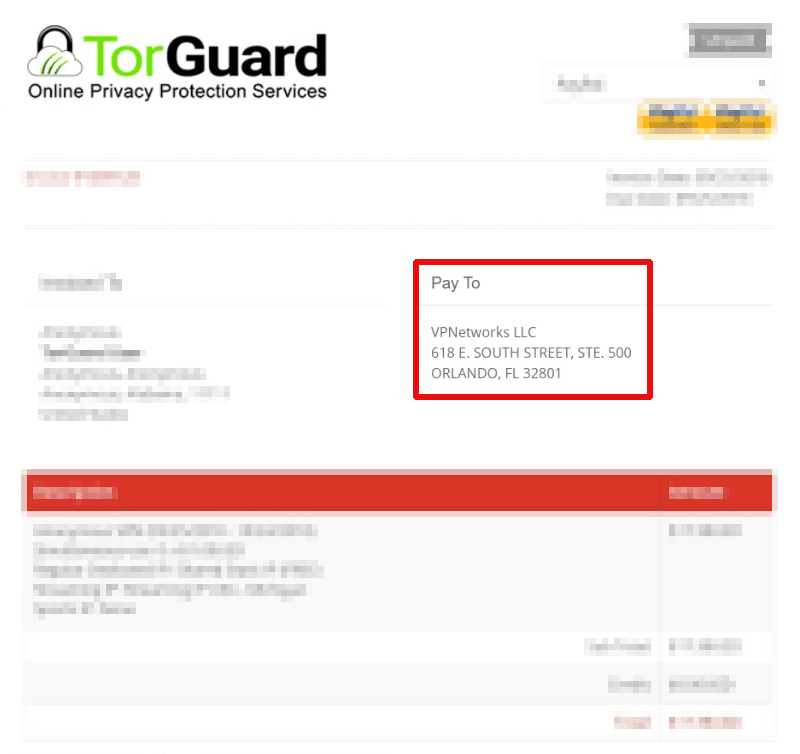 ☑

Very good features
TorGuard VPN might have kicked-off as a predominantly torrent-friendly service but, over time, it has become a truly reputable VPN provider in its own right.
At the time of this TorGuard VPN review, they boast over 3000 servers in 55 countries around the world — ensuring you are spoilt for options during your browsing sessions.
No matter where you are located in the world, you can always find a server close to you, for maximum upload and download speeds.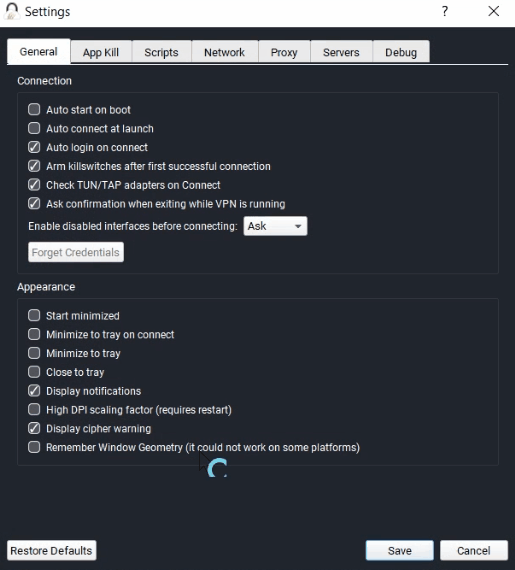 It is compatible with a vast array of devices and is suitable for home use.
However, there is a limit of five simultaneous connections per plan, but like we'll come to see, TorGuard has an add-on to bypass that.
Users can pay an extra $1 per month for each additional connection they desire so, you could practically keep your whole family tree out of cyber-trouble..

It also has a DNS leakproof system, to ensure all of your traffic is encrypted, even accounting for network or hardware failures.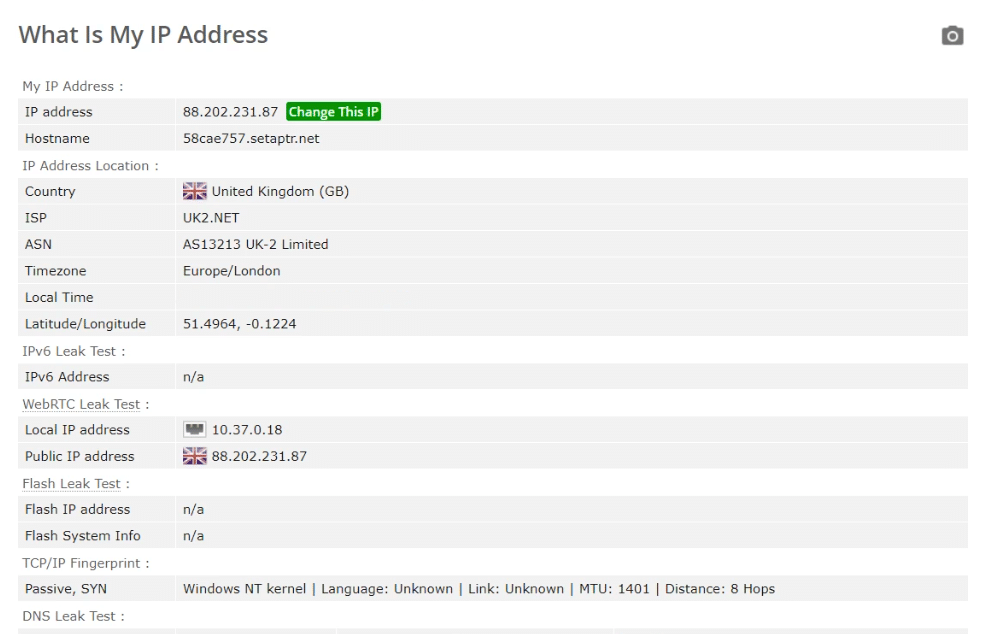 As an added bonus, the clients come equipped with ad-block, malware, and IP checker, to reduce obtrusive content, and further protect your personal data from malicious software and persons.
☑ 

Built-in kill-switch
Leaks are a very real threat when dealing with a VPN.
For reasons, ranging from your PC sleeping, to the network disconnecting; your outgoing traffic can become unprotected — revealing your actual IP address. When this happens, it becomes incredibly easy for your personally identifiable information to become a target for hackers or spy corporations.
TorGuard comes equipped with a kill-switch to prevent leaks. It will kill your connection in the event of application malfunction.
☑

Strong AES encryption
There is an abundance of protocols available for TorGuard VPN connection: OpenVPN, PPTP, SSTP, L2TP/IPSec, and IKEv2/IPSec.
OpenVPN, being an open-source protocol, offers the most secure IP obfuscation service, with leaks, vulnerabilities, and errors constantly fixed.
The other protocols are relatively secure, yet with their own flaws…
If you are a rookie, always go with OpenVPN.
TorGuard also comes with Fort Knox style AES-256 bit encryption. The IPVS leak safeguard built into the app provides an extra layer of privacy, for those who really worry about data breaches or leaks.
☑

OK server speeds
All VPNs will have an effect on your internet connection speed.
Mostly leading to a drop in speed — unless your bandwidth has been throttled already, then expect an uptick in download and upload speeds.
The majority of users record above-average to good speeds using TorGuard — with the usable speed ranging between 45-65% of unprotected bandwidth speed.
The fastest servers are located in the United States and EU countries, as always, but the Asian servers are considerably slower. You can always switch servers to a location closer to you, to reduce latency and boost speeds. While the speeds with TorGuard are not terrible, compared to ExpressVPN, it lags behind (especially considering costs).
☑ 

No data logging
What's the point of a VPN service if there are logs kept of your supposedly confidential sessions
TorGuard claims to have a strict no-logging policy: ensuring customer's personally identifiable data cannot be leaked or revealed to corporations and crooks alike. The only personal data that is collected is done at the point of purchase, and there is an option for payment via more anonymous platforms, like cryptocurrency.
On the privacy policy page, TorGuard's providers state,

In addition to a strict no-logging policy, TorGuard features a shared VPN setup for increased anonymity.
Despite the claims on logging, users must be a little wary, given the location of TorGuard — Florida, SA.
The United States is a Five Eyes country (along with UK, Australia, New Zealand and Canada,) with a well-documented history of spying on its citizens, and compelling private companies to do the same at their behest.
☑

Torrenting allowed
As previously stated, the Tor in TorGuard stands for torrenting —and the company surely delivers on the name.

Users looking for a safe avenue to employ BitTorrent and other file-sharing protocols will find that TorGuard provides servers "optimized for best possible performance when downloading torrents".
For an even smoother experience, TorGuard offers a special bundle, with a proxy server dedicated solely to torrenting at high speeds.
☑ 

Streaming works fine
One of the reasons the majority of people use a VPN is to access the rich library of streaming services like Netflix.
While these media platforms have an extensive range of content, they often impose restrictions based on the location you're streaming from.
These geo-restrictions can be quite frustrating — imagine not being able to binge "Friends" with your friends during the holidays…
Does it unlock the locks placed on streaming content without sacrificing HD quality viewing… So, can TorGuard meet your streaming needs?
The answer is yes and no.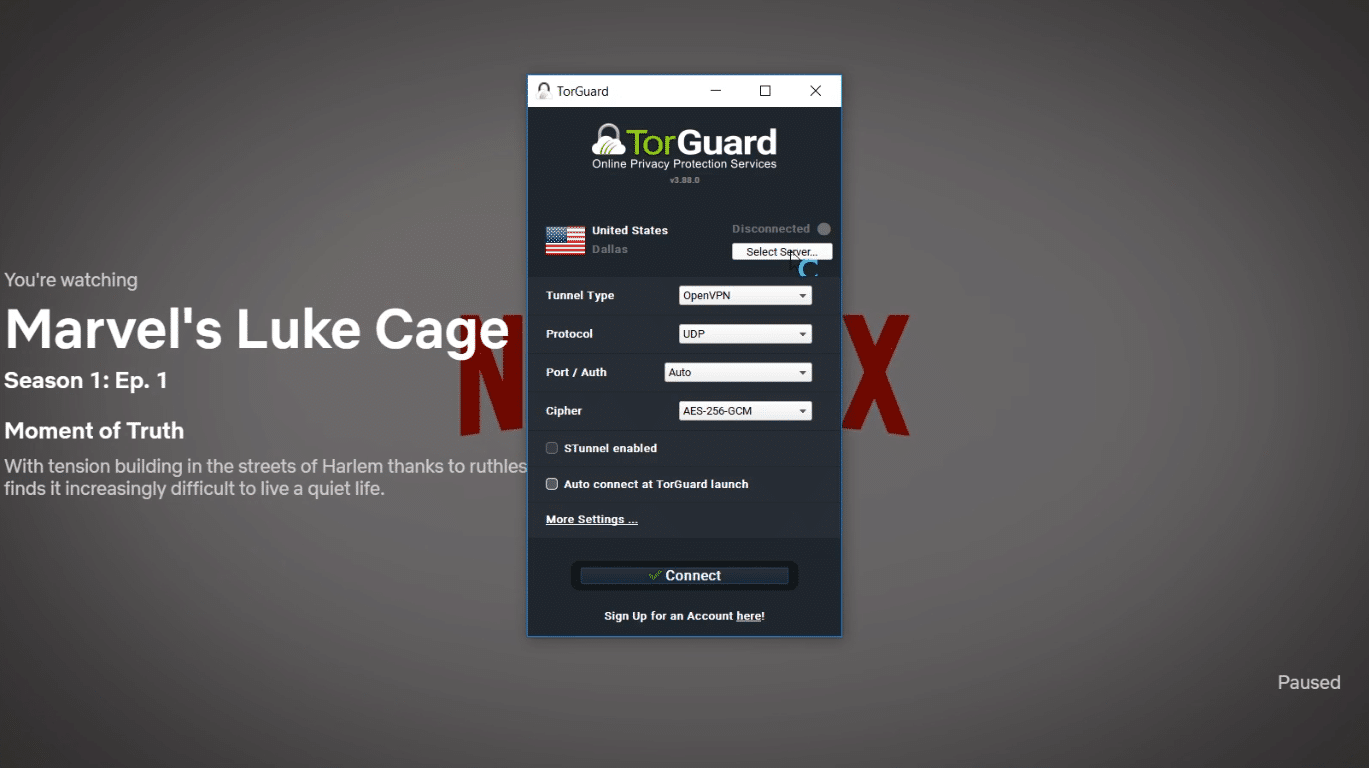 On the basic package, streaming is a hassle, bordering on impossible at times. So, if you're shelling out $9.99 per month, Netflix and BBC iPlayer unblocking does not fall within your package.
The lack of streaming support on the basic package is a huge deviation from what is obtainable from the leading providers.
TorGuard does provide support for Netflix and iPlayer streaming, with dedicated streaming servers as an add-on. There are dedicated streaming IPs with servers across countries like the USA, UK, and Spain — ensuring you get unhindered access to content in such geolocations.
The one drawback is the price…
at $7.99 per month, for each dedicated streaming IP, you might be better-served sourcing for a cheaper VPN.
Yet TorGuard provides an even more exclusive streaming option: residential IP addresses!
At $7.99 per month, a residential IP address gives Netflix, iPlayer, and Hulu servers the impression that you are streaming content from your home address, without tunneling or obfuscating service like a VPN. These special IP addresses are registered to actual addresses in the UK and USA making streaming less of a hurdle and more smooth sailing.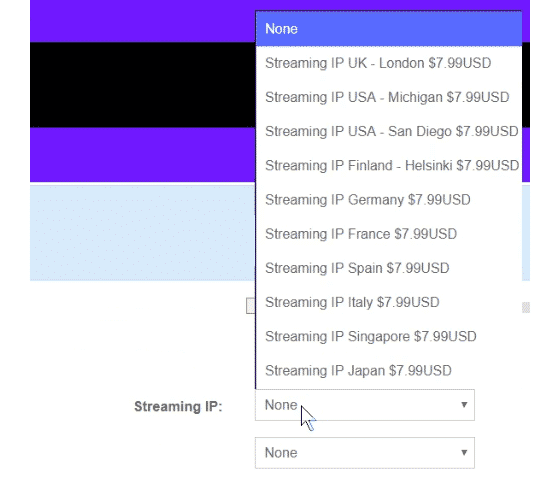 The long and short of TorGuard streaming capability is YES, you can watch Netflix on the servers and NO, it is not worth the money…
☒ TorGuard abroad
If you happen to travel out of the country, you want to make sure the service works there as well.
In some parts of the planet, VPNs are either controlled by governments like China, Russia, Iran, Oman, Turkey, and the United Arab Emirates.
And in some places, they are completely banned: North Korea, Turkmenistan, Iraq, and Belarus.
Let's check one of the most crowded countries in the world — China. Only government-approved VPNs function in China.
So does TorGuard work?
First, our buddy in China tested if their website is available… and we got a quick response — it's blocked.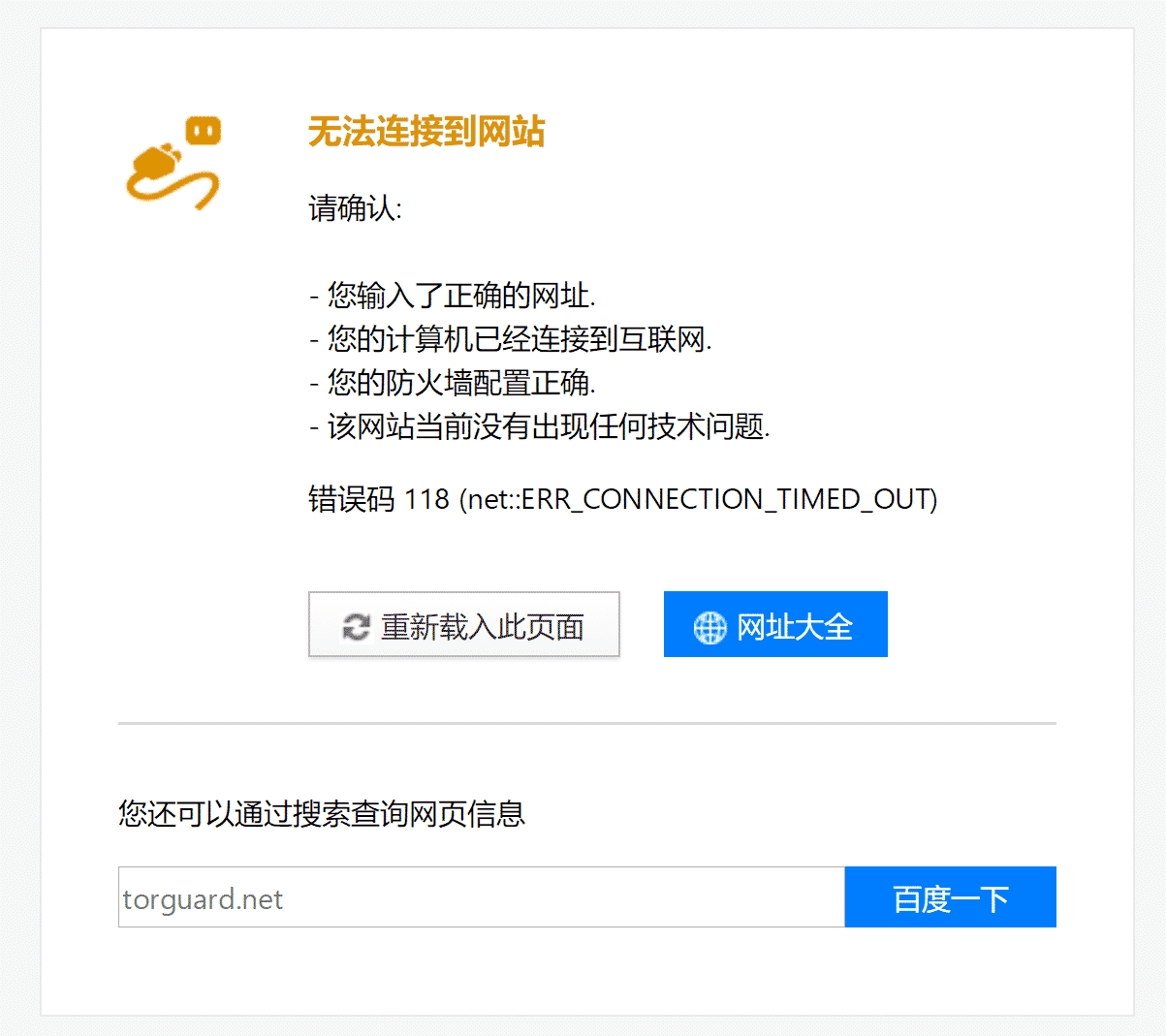 Okay… that doesn't look good.
Yet there is an option that you already have TorGuard installed in your device.
In this case, there's hope that the website is blocked but VPN itself works.
Let's give it a try.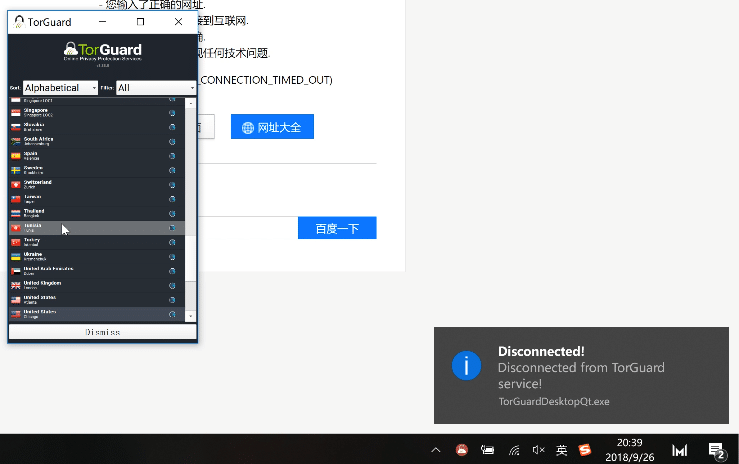 It was tested with China Unicom Shandong ISP.
Nope… It doesn't work.
We tried hard by playing around with all possible settings for at least 5 minutes… It just kept connecting but never had a "connected" state.
it's definitely not approved.
So when you plan to go to China, leave TorGuard out of your backpack.
☑

Customer support
TorGuard review also insists on checking the customer support system, which is excellent — with a 24/7 live chat system for customers to speak to a trained agent.
The response time to inquiries on the live chat system is on average.. about five minutes. The result is that while you may have to wait a few minutes, you are guaranteed to at least speak to a trained professional, rather than receiving generic bot responses.
There is also a customer care call center, a ticket support system for more strenuous issues, and the aforementioned 24/7 live chat system.
The VPN's website also provides comprehensive installation guides for its multiple OS platforms. There is a Frequently Asked Questions page, and a well-serviced blog for general and specific information.
Overall, TorGuard has, arguably, the leading customer care support among popular VPN providers. Any inquiries over their service, or troubleshooting, will be responded to, promptly, by an agent.
☑

Privacy and terms of use
The terms of use are reasonably airtight, but for the obviously anti-privacy location of its offices. Only adults or minors with the aid of a guardian can purchase TorGuard and legally enter into a binding contract with the company. The company also reserves the right to cancel service at its sole discretion, without a refund.
.. Wait. What?
TorGuard staff may employ usage limits to our services, suspend/block or cancel any service at our sole discretion at any time…
TorGuard.net reserves the right to close your account at any given time without any prior notice.
While TorGuard.net will, in the best interest of our clients, attempt to provide full and complete service, this right is reserved for reasons which may emerge at a later date.
The Client also understands that TorGuard.net for reasons beyond its control may shut down and terminate services. If TorGuard.net ceases operations, clients will be notified within at least thirty (30) days advance notice. No subscribers will be eligible for a pro-rated, partial, or complete refund in the event of a shutdown.
We know the terms are not on the users' side.
… But not to worry. If you are not doing anything illegal you will be fine.
The privacy policy of TorGuard is brief, to the point. the company states that the only information collected is that which is provided at the point of registration and that no data from the actual use of the VPN and proxy services are ever retained or logged.
However, these claims must be taken with a grain of salt, as the business is situated in Florida, United States — a country famed for its spying, gag orders, and underground pressuring of tech companies to spy on its citizens.
☒ Above-average cost
TorGuard users have the option of five different payment packages.

Monthly: $9.99 (Fairly costly compared to NordVPN – read review)
Quarterly: $19.90 every 3 months.
Semiannually: $29.99 every 6 months.
Annually: $59.99 every 12 months.
Biennially: $99.99 every 24 months
The biennial plan offers the best value for money, with the monthly cost rounding out as $4.20/month.
From the beginning of their journey, they have been really consistent with their pricing.

Besides the basic packages, TorGuard also provides add-on services for better performance.

A dedicated IP address for torrenting costs an additional $7.99
DDoS protected IP addresses situated in Romania will set you back $11.99/month
Access to TorGuard's proprietary, high speed, 10Gbit network is a staggering $19.99/month.
TorGuard has quite the array of payment channels:
Credit cards, Paypal, Paymentwall, PAYGARDEN, and gift cards from popular retail shops.

or that extra layer of anonymity and obfuscation privacy aficionados seek, TorGuard has a cryptocurrency payment platform, to negate the need to provide any form of identifiable information in the slightest.
☑ 

Refund policy
What do you do after subscribing to one of TorGuard's subscription plans, only to find yourself wanting out of such commitment?
Firstly, we must mention, there is a 7-day free trial period to cut your teeth on their service, before breaking out the cash.
However, if you still need to cancel our subscription, you must take note of the following:
Refunds are only available for basic packages. You cannot receive a refund for a dedicated IP address.
Only requests made within 7 days of subscribing will be refunded.
Refunds can be withheld if there is a breach of the Terms of Service.
Gift card payments will not be refunded, "cards that cannot be refunded to the source will be applied as a credit on your TorGuard account".
Bitcoin refunds will equal the dollar equivalent at the time of disbursement.
Final thoughts
TorGuard is a torrent user's delight, with impressive speeds, an abundance of servers, and strong encryption protocols. Customer service is top-notch, and the website provides an exhaustive guide for even VPN newbies.
Unfortunately, this is where some glitter starts to fade.
The pricing is expensive, and for the most basic services like streaming Netflix — which highly rated VPN providers allow with no extra charge — you need to make a rather hefty monthly subscription. TorGuard's location in the United States is a further course for concern.