Pure VPN Review: Should You Be Concerned About Its Bad Logging Policy?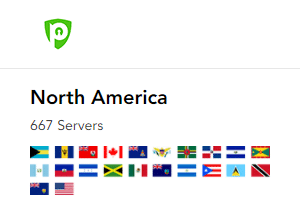 PureVPN is owned by GZ Systems Ltd. Hong Kong-based yet its roots are in Pakistan. In Urdu "Pakistan" means "Land of the pure", coincidence? Read PureVPN review
Price: 3.33
Price Currency: $
Operating System: Windows
Application Category: Utility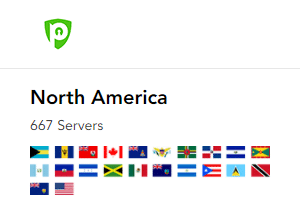 The "locked gateway" between China and the world
PureVPN has the 2nd highest number of country locations – 140+. It's a fairly interesting product with great features: Strong AES-256 encryption with OpenVPN protocol, a kill-switch for enhanced security, DNS leak-free service, and a location privacy-friendly location in Hong Kong.
Yet there are tons of unlikeable traits, which makes it a not-so-good choice for true cybersecurity fanatic.
No double-hop, unresponsive customer service, and the arrogance to call themselves "The World's Fastest VPN Service at the Best Price Ever!".
And that's not it!
Their logging policy is bad.
PureVPN synopsis
| | |
| --- | --- |
| Ranking: | 17#/52 |
| Parent company: | GZ Systems Ltd <- Gaditek |
| Jurisdiction: | Hong Kong |
| Locations: | 140+ countries/2000+ servers |
| Overall test result: | UNSAFE (Logging user data) |
| Torrenting: | PASSED (Torrent allowed) |
| Netflix: | PASSED (Unblocks Netflix) |
| Encryption/protocols: | AES-256/PPTP/L2TP/SSTP/IKEv2/OpenVPN UDP & TCP |
| Support: | E-mail UNRESPONSIVE /Live Chat (24/7) |
| Cost: | $8.33/mo |
| Official site: | www.purevpn.com |
☒ Company profile and history
PureVPN was founded in 2017 by GZ Systems Ltd. Their headquarters are located in Hong Kong 36/F Tower Two Times Square, yet it's original roots come from a different country – Pakistan. In Persian and Urdu language Pakistan means 'Land of the pure'. Coincidence?
So what do we mean by roots?
The owner and founder of PureVPN is Pakistani. His name is Uzair Gadit.
U. Gadit is also the co-founder of iVDi.com, Kill Ping, Cloudways, Gaditek and tied with another VPN – Ivacy.

A quick peek into his history brings up another interesting fact – He graduated from NED University of Engineering and Technologies in Electronics Engineering. In his Linkedin profile, he also claims to have gone to Stanford University Entrepreneurship program in 2012.
According to SEMrush PureVPN started to significantly grow traffic at the beginning of 2018: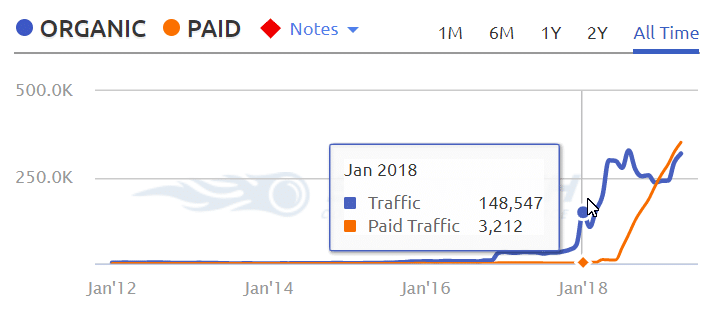 In 2013, PureVPN had been hit with "Zero logs exploit" for the WHMCS customer relations management. The exploit allows the attacker to access the database via injection.
The attacker sent out fake emails purporting to be Uzair Gadit. Following message was sent out: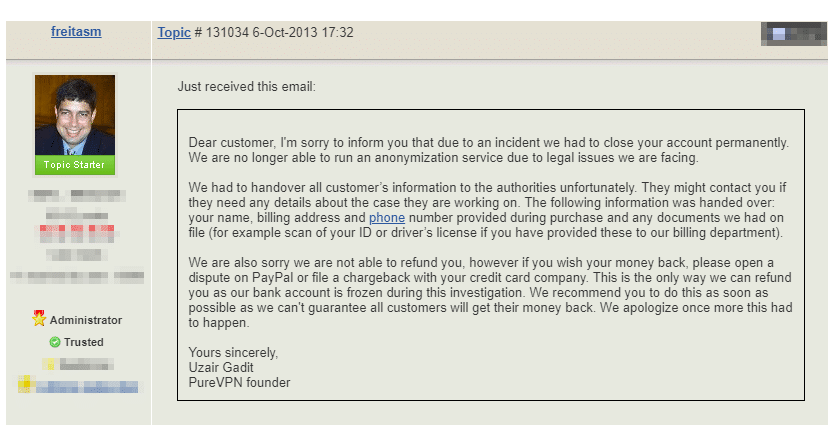 Via their official blog, PureVPN reacted to the message and confirmed it was fake:

"We are able to confirm that the breach is limited to a subset of registered users' email IDs and names."
After the incident, the PureVPN client dashboard was shut down during the investigation.
PureVPN claimed no billing data like PayPal or Credit Card details were leaked. They added that service usage data was left untouched as well.
Another case was brought up in 2017. According to The Register, a man named Ryan Lin was arrested for cyberstalking his former roommate. PureVPN handed over logs to the feds to help with the investigation. PureVPN acted correctly within its privacy policy.
More below…
☒ Logging user data
PureVPN logs your data. Logging user data is a common practice for many services including VPNs. This is a security risk or a user as their data is being collected and it's unsure where the information ends up.
Some services even sell your data.
However, a transparent VPN company will tell their intentions before the user signs up. This is how PureVPN logging policy looks like:

Now coming back to the cyberstalking case in 2017. We appreciate the fact that PureVPN was honest with their policies at that time. Their privacy policy has changed and this is how it looked like back in 2017 January.

PureVPN brought up that they cooperate with investigators with a valid warrant and take the right to decide whether or not to comply. Due to their location, they have the right to store data and co-operate the way want.

☑

Strong AES 256-Bit encryption
Encryption is the essence of a Virtual Private Network. Nearly all providers serve the same standard yet protocols may vary.
Encryption according to MIT:
"A method of securing the bits of a computer's files so that they become elligible."
Encryption can only be read by decrypting them with a key. Simply said it makes sure the sent information is sealed and stays confidential.
☑

5 different protocols
Protocols determine how complex algorithms should be used. The methods protocols designate are key agreement, authentication, secured application level-transport, and secret sharing methods.
The main elements which make each protocol different are speed, security, stability, systems it works with, tunneling methods and ports used.
PureVPN offers 5 protocols:
PPTP
L2TP
SSTP
IKEv2
OpenVPN
☑

No DNS leaks were found
Oxford Dictionary defines DNS as Domain name server, the system that automatically translates Internet addresses to the numeric machine addresses that computer use.
Your DNS is leaking if your machine address is being exposed out of secure VPN tunnel.
To check possible DNS leaks, we use 5 different web tools: Doileak, IPleak.net, Perfect-Privacy, Browserleaks, and IPx.ac. All of these tools show slightly different results, but in our experience, Browserleaks is the most accurate and can reveal the leaks even if the other 4 cannot.
Let's see the results: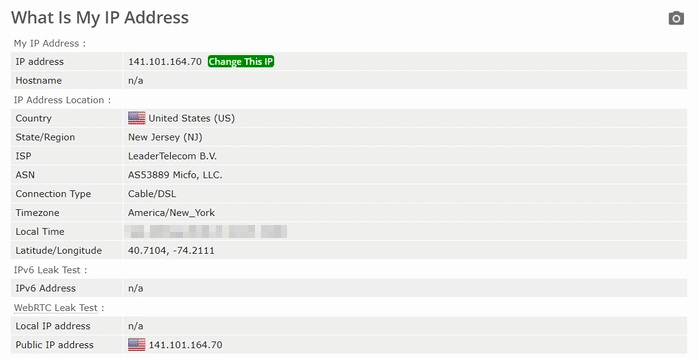 PureVPN passed the DNS leak test and possibly won't leak your DNS.
☑

Setting up PureVPN is easy
The registration process is easy yet we don't like the fact it asks our name on the order page. After you have done registering an account, the download process and setup installation are simple, just like downloading 'Google Chrome'.
Did you know?
China is the largest online market in the world
Approximately 26 percent of global online users utilized a VPN or proxy server to access the internet
Entertainment is the main motivator for VPN use
Statista.com
☑

Wide range of compatible devices
PureVPN supports up to 5 simultaneous connections. This means you can use it on 5 devices at the same time. It's good for sharing an account with your friends or family.  The main question is what sort of devices could be used?
Let's organize the data from their website.
Desktop
Mobile
Extensions
Other devices
Router
Gaming consoles
Firestick
Kodi
Android TV
Apple TV
BoxeeBox
☑

Streaming and torrenting – both work
Netflix is the most used streaming service on the planet. Many use VPN to watch TV series available only for locals. Not all products work along with Netflix, for this reason, we randomly chose a server and took a blind jump into Netflix.
Here's the result: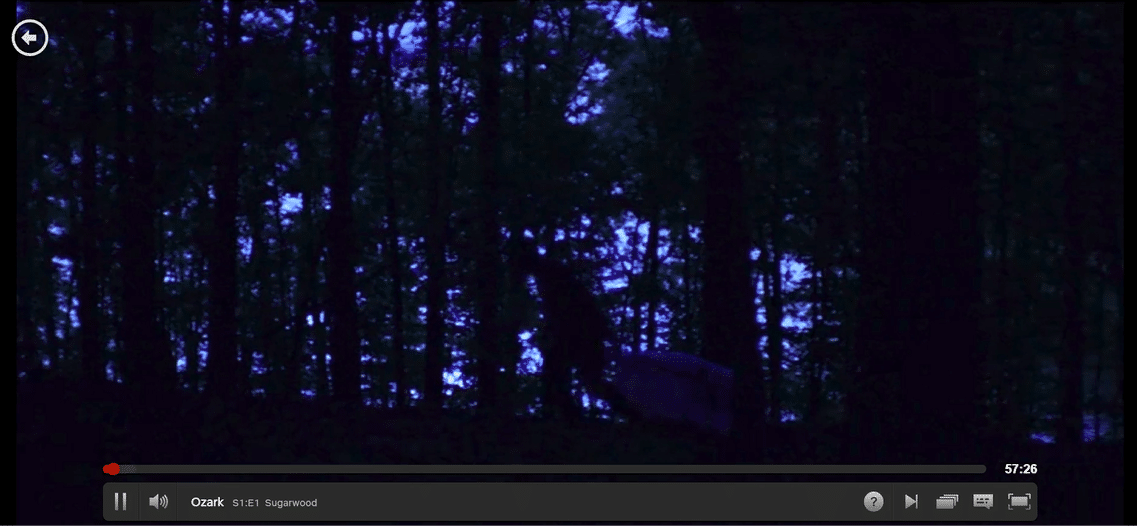 PureVPN works with Netflix. If you are not that lucky, try to change the servers until you find the match.
Torrenting is another widely-used platform. P2P is a filesharing technology that lets two or more computers share files with each other. PureVPN claims that torrenting works with its technology.
Although, we want to see it ourselves.
Let's breathe in and see if it's the case.

Well done. If you are into torrenting, it should serve you well.
☒ PureVPN abroad – does it work in China?
Using a VPN abroad can be confusing. Some countries won't allow Virtual Private Network use and might even fine you for using one. Avid travelers might find themselves in a situation where their subscription software doesn't function. It would be a shame to find a tool that doesn't work after the purchase. So let's do a quick test to determine if PureVPN works in one of the most visited countries on earth – China.
China has a rather unusual way to restrict VPNs. It allows only government accepted services, yet there's no list of them. To find out which ones work, which won't, we made our own research.
Does PureVPN works in China?
First, let's assume you are already landed and want to set-up the service to access western websites like Google Scholar, Twitter, etc.
Let's try to access their website.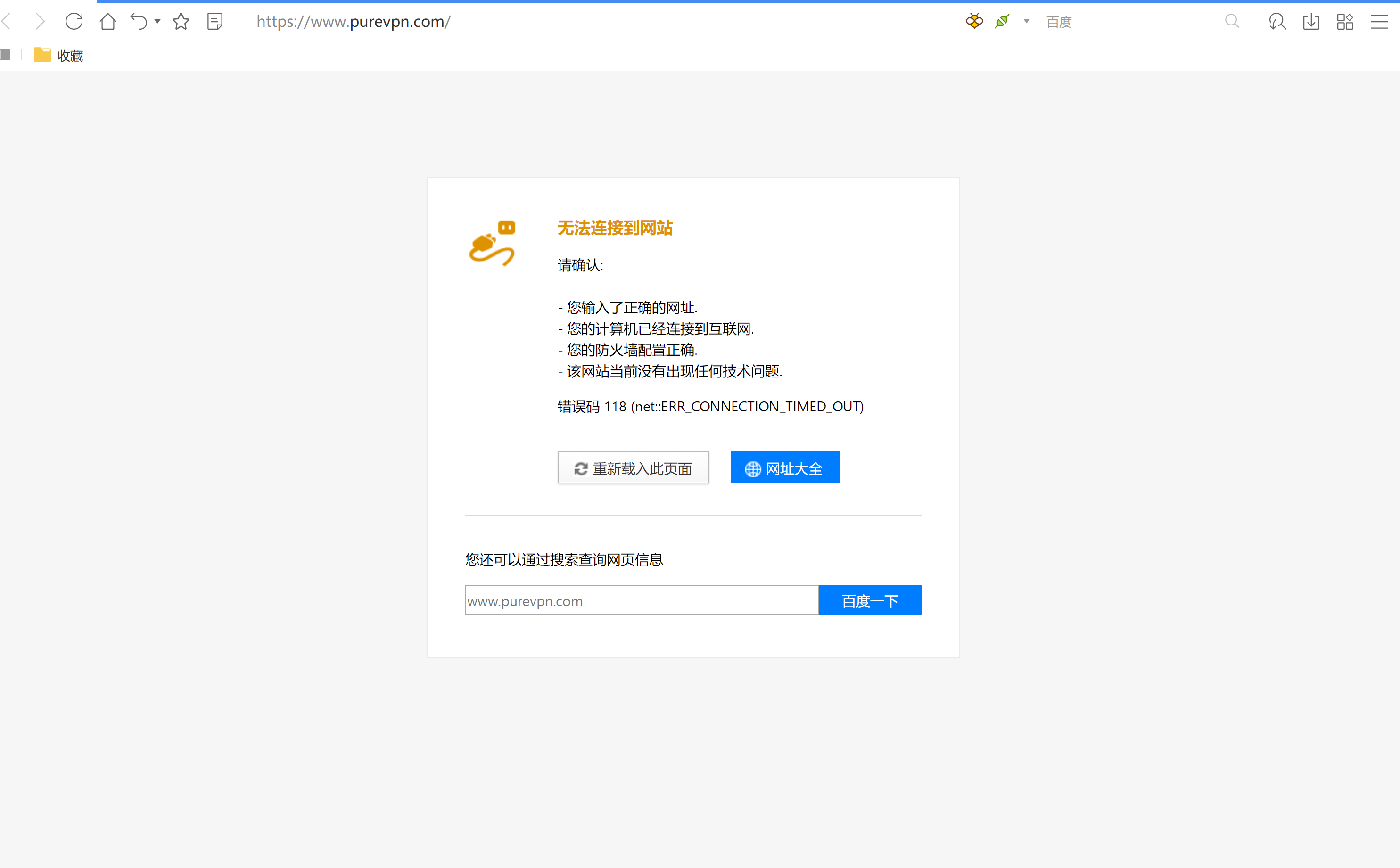 No luck. Their website is blocked.
Now, another assumption is that you already have PureVPN on your device and you are visiting the country for a few days. We used their service in Mainland through China Unicom ISP and here's what we found: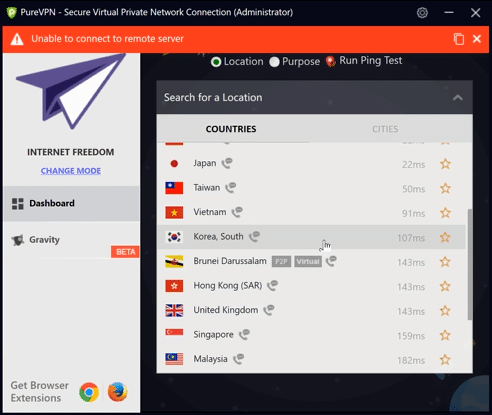 PureVPN doesn't work in China. It's not accessible from any angle.
☒ Happy and not so happy customers
The opinions are different. Some of them like the service, some just hate it. Let's see some of the opinions from Trustpilot: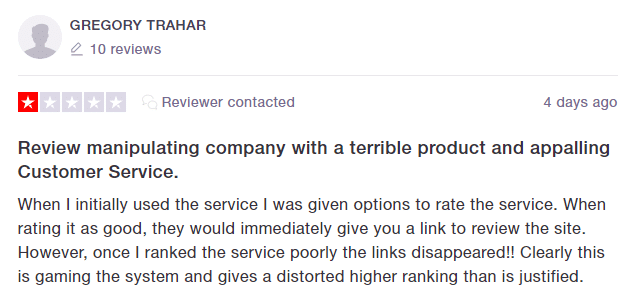 We tried to pick more reviewers who have left at least 3 or more reviews. Due to thesame reason the customer above is not satisfied.

Maddforit seems to be glad about their service.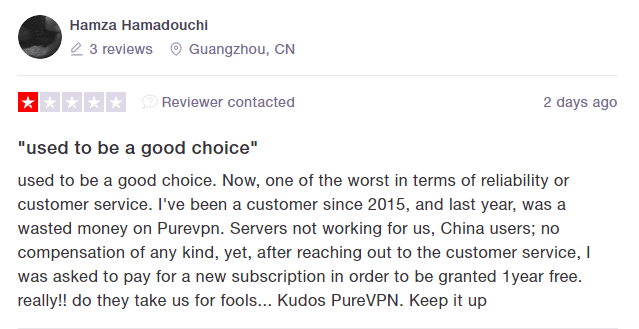 Apparently, Hamza is not glad about China's new regulation in 2018, which stated that all VPNs must be pre-approved by the government. As tested above, PureVPN indeed doesn't work in China, but we won't blame them.
Bill Gates used to say "Your most unhappy customers are your greatest source of learning". We agree.
Customer service
Each service defines the way to interact with their customers. The most common support systems are self-service manuals (FAQ page), phone support, e-mail, and live chat.
We can evaluate their efforts by checking how much supportive documentation they have written, what's the response time for an e-mail and how does the customer representative interact through live chat.. do they speak English well, are they present while serving, and is it a human or actually a robot?
It looks promising. There are 9 main topics and various subtopics inside.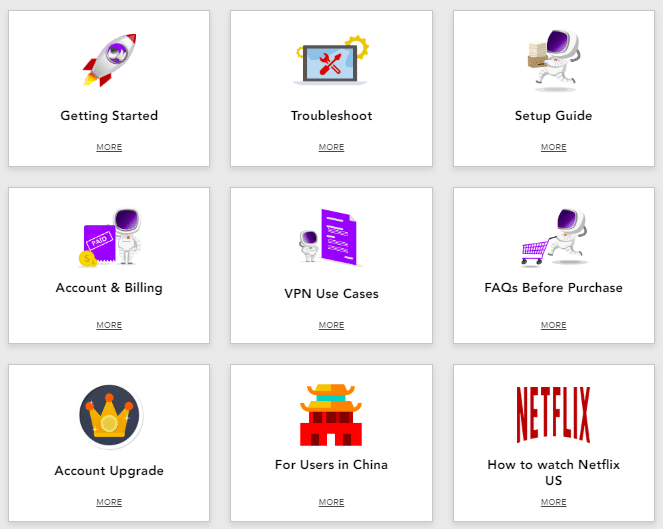 E-mail response (

UNRESPONSIVE

)
To test response time, we sent an e-mail with 4 simple questions to their support e-mail: [email protected] and waited for a response.
The response never arrived, and not even for the other e-mails. It's not good.
Thankfully they have a live chat. We decided to pass simple questions and ask a tough question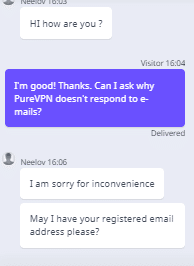 It took 2 minutes of thinking, but they reacted to this one.
☑

Cheap pricing as a long-term investment
The pricing for the product is quite good. The pricing starts from $10.95/month if billed monthly. You will save money by choosing either 3 months or yearly package…
If billed every 3 months, you will pay $24, which is $8 per month and a total saving of 27%.
If you are absolutely sure you want to go with PureVPN, take the yearly option. You will save 70% by paying $69.95 yearly ($3.33/m).
A likable aspect is also their money-back-guarantee policy. They offer a 31-day money back option.
☒ Server speeds are slow
PureVPN is surely not "The World's Fastest VPN Service At The Best Price Ever!". Speed tests were done with Speedtest.net while using 3 PureVPN service servers from 3 different continents.
The most important factor for a user is download speed. Download speed affects your streaming and web browsing experience.
Original speed test (used for comparison)

Server ping increases by 694.74%, downloading speed slows down -60.59%, and upload almost unnoticeable -1.74%.

The United Kingdom (London)
London server ping increases exactly 600.00%, download (-5.44%), and upload (-4.06%) are only slightly affected.

The ping skyrockets 1894.74%.
Download decreases by -48.58%.
Upload slows down by -62.86%.

Note: speed tests are fairly personal, as all servers react differently and vary by user geographical location. If speed is important for you and you need a VPN only to send an anonymous sms or similar, you might be better off using a proxy service.
PureVPN review verdict
PureVPN has a lot to offer – Over 2000+ servers in 140 locations, leak-free DNS, and budget pricing. It's good for an average user who wants to sometimes torrent and watch streaming services. Yet having one of the largest networks and a cheap price tag won't come with a true soul of a private network, a home run is much better than two doubles.
Their logging policy, breaches, and court cases can't be taken with ease and for this reason, PureVPN isn't in our top 10 list. If you are looking for a truly private service, use exceptional products like ExpressVPN or Surfshark.
We would like to hear about your experience with PureVPN as well. Conduct a VPN test and let us know about the results!
Write your PureVPN review