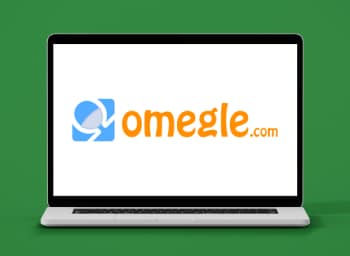 Are you looking to make new friends online? Perhaps you're a student who wants to meet other like-minded individuals? Maybe you're just looking for the thrill of anonymity?
Omegle is one of the most popular free and anonymous instant messaging services that offer all of these possibilities. There's no sign-up or registration process either. All you need to do is hit the big blue button saying text or video to get started.
However, while Omegle allows everyone to express themselves freely, some rules need to be adhered to. Failure to follow these standards can lead to your device or network getting blocked or banned.
To get unbanned from Omegle, you could be patient and wait for the penalty to get lifted. But there are other ways to return to chatting on your favorite anonymous messaging service if you're not a patient person. Here are just some of the ways to get back to talking on Omegle in no time.
What is Omegle?
Omegle is an automated instant messaging website. It connects two random users anonymously in a chat window under the pseudonyms "You" and "Stranger." The site was launched in 2009 by an 18-year-old American teenager, Leif K-Brooks.
Shortly after launching, Omegle began reaching 150,000 visits per day. The popularity of the terms "you" and "stranger" as well as the slogan of the site "Talk to Strangers!" resonated with the public.
This unique type of online interaction popularized the category of stranger chat. The idea originated with AOL in the 1990s. But it didn't really take off until Omegle began offering a videoconferencing function as an alternative to their traditional text chat option.
Up until 2020, Omegle was available as a mobile app allowing users to chat freely from many devices. But Apple and Google would eventually ban it as it promoted inappropriate behavior towards minors. It was removed from the App Store and Google Play Store. But it can still get accessed via the browser on mobile phones.
Children under 13 cannot use Omegle, and kids under 18 can only use Omegle with parental consent. The site also does not censor any dangerous internet links. So you must proceed with caution if you choose to click on one of the sites advertised.
How to Get Banned From Omegle
There are some internet users that use Omegle for unsavory activities, even though there is an unmoderated section. If you break the rules, Omegle does not take it lightly, and you'll quickly find yourself banned and not able to interact with other users.
While there is an age restriction in place, it's not verified. There is a notice to advise that children under 13 are not permitted to use Omegle, but they are still able to connect with other users without confirming how old they are.
However, if you come across a moderator and are found to be breaking any of the rules, you'll end up banned very quickly without explanation.
But sometimes, the moderators can get it wrong. You could be using Omegle innocently and enjoying some lovely conversations with other users. So just because you use this service correctly doesn't mean you're not at risk of copping the Omegle ban.
Other Users Don't Want to Talk to You
If other Omegle users are constantly skipping your conversations, the moderators will notice. It's easy to take this personally. You might be wondering if the other strangers don't like your conversational skills, or perhaps it's your looks.
Regardless of the reason, you have a high chance of getting booted from Omegle website if no one wants to interact with you. The moderators in Omegle will consider it a trend and won't have time to further look into it. So rather than take a risk and let you continue using the site, Omegle will just block you from it.
Someone Reported You
This is the most common reason to get banned on Omegle. Causing issues with other strangers or engaging in practices of a sexual nature is obviously against the site's policy. So it's only a matter of time before you get flagged by another user and banned from the site.
However, some users may decide to report you just because they're on Omegle to troll people and cause problems. So there is a chance you could get banned by connecting with the wrong person. Omegle moderators don't have time to waste time reviewing each and every report and will simply ban you to save them the hassle of conducting an investigation.
You Broke the Rules
Not many people read the terms of service for any piece of software or website they utilize, and nothing will come of it. But not on Omegle. However, it's really not that hard to obey the rules.
The service applies all of the classic policies that prohibit nudity and unwanted messages. They also don't condone any form of disrespect or degrading comments towards users. But some other rules can easily be broken. For example, it is against the terms of service to play music or to have any form of audio content in the background. So playing the wrong tune could see you getting the Omegle ban.
Your Internet is Unstable
The quality of the internet around the world varies. In some parts of the globe, it's lightning quick, and in others, it can run at a snail's pace. Then there are some places where it's so unstable that the speed is constantly changing.
Omegle has an expectation that if you're using its service, then you're utilizing a reliable connection. If you find yourself dropping out of chats constantly or disconnecting from the servers, then this will raise eyebrows with the moderators. Instead of believing you're someone with a poor connection, they'll assume you're an Omegle troll or spammer and immediately ban you from Omegle.
How Long Does a Ban on Omegle Last?
Unfortunately, there is no way to tell how long your ban on Omegle can last. Because you're not registered with the platform, there is no way to let you know that you are banned unless you visit the site. There's also no way to tell how long your ban will remain unless you repeatedly go to the Omegle website and try to join a chat.
Bans can last from as little as one week and all the way up to four months. The length depends on the severity of the reason for the ban. If you've been punished multiple times, then there is a chance you can receive a permanent ban from Omegle.
This is achieved by registering your IP address and blocking any type of connection to Omegle. You won't be able to connect to any kind of chat at all, text or video. But there are ways to get around this if you're inclined to chatting anonymously.
How to Get Unbanned From Omegle
While Omegle has a tendency to ban users without any rhyme or reason, there are ways around their punishments to allow you to get back to enjoying the service and conversing with strangers. Here are just some of the most common methods.
Wait for the Suspension to Lift
Omegle bans can last for seven days or six months, depending on the severity of the breach.
If you can handle the break from the service and wait it out, then you will eventually be able to use it again. But if you don't want to wait, then you'll want to try something else.
Use the Official Omegle Form
Even if you're banned from Omegle using the chat service, you can still go to Omegle's home page. From here, you want to click on the option to "Send feedback to Omegle's staff." It's located at the bottom of the home page, and selecting it will open a contact form.
Enter your email address and provide a short message stating your case as to why you no longer wish to be banned. You don't need to write War and Peace, but you need to provide a compelling reason.
Your email address is not mandatory, but providing it will allow Omegle teams to respond to you. However, a response is not guaranteed. But if they decide to unban you, having a contact method will make it easier for them to let you know.
It's also a good idea to include your IP address and the approximate time you were banned. This will allow the technical teams to find all of this information and speed up the process of unbanning you.
If you explain that you were banned for breaking the terms of service, such as using inappropriate language or images, then don't expect the Omegle's tech team to lift the ban. If, on the other hand, you explain that you are following the rules to the letter and do not understand why you were banned, the teams might show pity as it is likely that it was a result of an accidental or unfair Omegle ban.
It doesn't hurt to emphasize your love and addiction to the site in your post either. Unblocking your IP address takes a bit of extra work, and the teams don't have to do it. If you praise the Omegle and the work they do, there is a chance that they are more inclined to help you.
After sending your feedback, you may receive an email from the Omegle's technical team. But if you don't, then you can always check directly on the site if the ban is still effective.
Use a Dynamic IP Address
The Internet Protocol address, abbreviated as "IP address" or simply "IP," forms the basis of the Internet network. This is the identifiable address of a device within an internal or external network.
An IP address can also refer to a series of devices, especially in the case of broadcast or multicast broadcasting. Likewise, several of them can be assigned to the same computer. Regardless, one thing is always the same. Each IP address can only be given once at the same time within a network.
Most local Internet Service Providers use dynamic home IP addresses. It is unassigned and changes depending on the circumstances. In most cases, users who want a Static IP address must pay for it separately. But you can unblock your access to Omegle using your dynamic IP address. Here's how you do it.
Start by typing what is my IP address into Google or any other search engine.
Note down the IP address that will be given to you.
Restart your router or modem.
Don't use the reset button, though, as you risk resetting the device to the default settings. Instead, unplug it for a few minutes, and put the cable back in place.
Go back to the search engine and search what my IP address is. If your IP has changed, then you are free to use Omegle once again.
Use a Proxy
In the context of networks and the internet, a proxy server is a machine that acts as an intermediary between your devices and the internet. This allows the display of the server's IP address instead of the equipment used to access websites.
To use a proxy server, you must configure your browser on your computer or use a website that will allow you to browse other sites from this site. This second solution is the easiest to implement as there is no technical skill required, and you don't need to change any configurations to access places you want to go.
It's another alternative to a VPN, although it is much more manual and less secure. Also, proxies can be extremely slow to load up websites. To fully understand the difference of VPN vs proxy, you may want to have a deeper look into the technical aspects of those two technologies
Once you find a proxy that you want to use and have the necessary information to implement the proxy for Omegle, you'll want to follow these steps:
Simultaneously press the Windows +R keys.
Type inetcpl.cpl into the presented field and press Enter.
Go to the "connections tab" and choose "LAN Settings" at the bottom.
Check the "use a proxy server" for your local network option.
Now enter the new IP address and port number in the required fields and press OK.
Keep in mind that proxies often tend to stop working after a while. You might need to update it by using a different one or deactivating it in order to be able to use Omegle again.
Use a VPN
The best VPN for Omegle not only allows users to have a secure and anonymous connection but also to connect to private servers located around the world. You can bypass geographic restrictions on content by replacing your IP address with one located in a different country.
In the case of Omegle, a VPN service will allow you to bypass a ban because the site will not recognize your IP address. If you already enjoy feeling anonymous, then this is a great choice since VPNs use encrypted connections in order to conceal your identity.
It is possible to connect to several different places in the world, which allows the device's IP address to be changed every single time. This is how to get unbanned from Omegle in just a few clicks.
There are countless VPNs on the market, and while some claim it's completely free, it is usually too good to be true. They generally include an unwanted activity tracker and display intrusive ads on your browser. So while a free VPN is a quick way to change your IP and stay undetected online, you will have to spend some money if you want a stable and secure service. You may even want to read NordVPN review to understand the full benefits of a premium service compared to a free one.
Most paid services offer a free trial period that lasts for one month, after which you're required to subscribe. You can pay month to month or get a discount for a yearly payment. However, you should always test your VPN thoroughly before you hand over your credit card details.
How to Avoid Getting Banned on Omegle
For the most part, it's not that difficult to enjoy Omegle's services and not get banned. However, if you love chatting with anonymous strangers and want to be able to continue without the fear of punishment from moderators, then there are simple steps to take to avoid getting punished.
Read Omegle's Terms of Service
The easiest way to avoid a ban from Omegle is by familiarizing yourself with their policies, especially when it comes to the reasons they can kick you off the servers.
According to Omegle's policy, access to their messaging service is prohibited for children under the age of 13. For minors under 18 years of age, parental authorization is required. Anything related to nudity, pornography, harassment, disclosure of personal information of others, defamation, violation of intellectual property, any inappropriate behavior that could offend other Omegle users or moderators will result in your receiving a ban.
Omegle knows that controlling everyone who uses their service is impossible. Not everyone will adhere to their policies, and they cannot, despite its vigilance, be held responsible for such deviant acts.
If you feel shocked by what you see or read, then you should immediately disconnect from the chat and flag the conversation. Omegle is committed to banning anyone for inappropriate behavior or any other reason.
However, you must adhere to the same rules and regulations, and this means making sure you understand what you're agreeing to when you decide to chat on Omegle.
This is Why You Should Consider a VPN
Having a VPN is essential when it comes to protecting your privacy. Online tracking tools such as cookies can be used not only by social media platforms and other websites but also by your internet service provider. Even if you adopt the most secure settings through your web browser, you can still be tracked by applications connected to the internet, such as Omegle.
But if you use a VPN for Omegle, your IP address is represented differently from these sites as you're connected to servers located in different cities around the world. It's unlikely you'll get banned from Omegle while connected to a virtual private network as the IP addresses are regularly updated.
However, this is not an excuse to break Omegle's terms of service. This option simply prevents you from receiving an unfair or accidental ban.
Which VPN Should You Choose to Use?
Omegle is a fantastic place to interact with other anonymous strangers to converse about any topic that interests you. It's simple to use and easy to connect to people located around the world. The fact that you don't need to sign up or register any details is even more appealing as it allows you to remain completely nameless.
However, the fun can come to an end when you receive the Omegle ban and are unable to access the chat functions. You can cast your mind back through all of the conversations you had to try and work out why you received this punishment, or you can find a workaround to get back to chatting.
You could submit a form to Omegle or play around with your modem, but one of the most effective options is to use a VPN. Virtual private network can disguise your IP address by tricking websites into thinking you're located in another country. This method will allow you to get back to anonymous chatting in no time.
But how do you know the right VPN to choose for Omegle? You could take up several free trial periods and test them for yourself. However, there is an easier way. VPN Test can analyze your service to make sure you're getting the best connections and staying anonymous no matter what site you're visiting. Test your VPN and get the best VPN now to make sure you can remain anonymous and get unbanned from Omegle.