Avast Secureline VPN Review Finds Slow Speeds Not Great for Private Streaming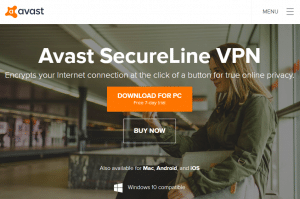 The evolution of the "a" badge continues apace. The largest virus blocker on the planet, Avast, owns up to 15% of the antivirus market. Read Avast VPN review.
Price: 3.99
Price Currency: $
Operating System: Windows
Application Category: Utility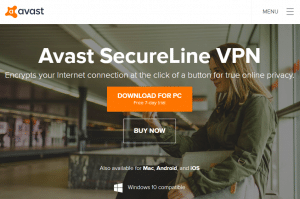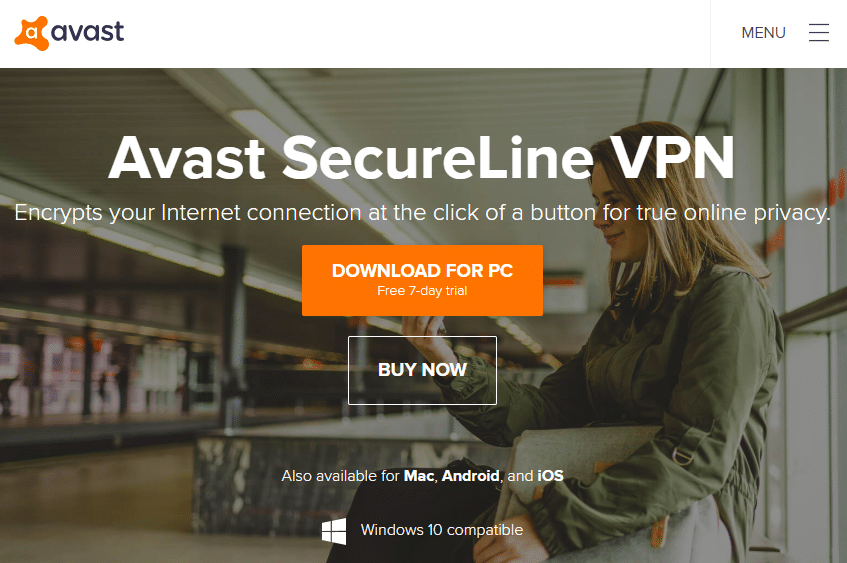 The evolution of the"a" badge continues apace
The company known for antivirus products has now entered the VPN market.
The largest virus protection provider on the planet, Avast, dominates up to 15% of the world's market share. With over 435+ million active users, they do have an advantage over the competition, but it's not necessarily their marketing department.
Avast Secureline VPN offers a strong encryption protocol, industry know-how, and a log-free service. Their company consists of 1800+ employees including A-level cybersecurity specialists from all over the globe. And unlike many other providers, they don't leak your DNS. It sounds like this is exactly what anonymous VPNs are made of, right?
Correct!
However, there's a twist.
Let us dig a little deeper into Avast Secureline review to find out more about their service.
Avast VPN synopsis
| | |
| --- | --- |
| Ranking: | 31#/52 |
| Parent company: | Avast Software s.r.o |
| Jurisdiction: | Czech Republic |
| Locations: | 34+ countries/50+ servers |
| Overall test result: | SAFE |
| Torrenting: | PASSED (Torrent allowed) |
| Netflix: | FAILED (Blocked by Netflix 0/3) |
| Encryption/protocols: | AES-256/IPsec (macOS)/OpenVPN UDP & TCP |
| Support: | E-mail response within ~63h |
| Cost: | $3.99/mo |
| Official site: | www.avast.com |
☒ Slightly slow customer support
On 6th September 2018, I got an e-mail from Avast. It was titled as "Case 07113347", a response to my earlier questions about routers, protocols, and kill-switch.
Branko, a customer representative gave me the input I needed. I was extremely thankful for the professional communication style and flawless English essay, but one thing keeps bothering us…
It's not about the message itself, but the delay between the question and reply.
3876 min = 63 hours = Two and a half days. This is the time it took to get support. The bright side is that they reacted, some services like Norton WiFi Privacy, EarthVPN or Betternet won't pay any attention to incoming e-mails. But in comparison with the data, we have gathered by testing their competitors, Avast response time is 2.6x higher than the average.
Other types of support include an article base and a phone helpdesk. Their FAQ page includes 50 articles about the keyword "VPN" and the premium phone support… it's not immediate. How do we know? We included a test call to this review, and this was the result:
The name 'Premium' is a buzzword for superiority. We didn't notice anything remarkable about their hotline, but hey, the lounge music was quite calming!
☑

Jurisdiction: Czech Republic
Privacy companies usually prefer a legal location in data havens. Data haven is a country with refuge for uninterrupted or regulated data. These legal environments tend to fit into 3 categories:
a physical location with weak extradition laws and information system enforcement
a physical location with strong protection of data
a virtual location domain to secure data via encryption
Some of the notable countries with one of the mentioned above are the British Virgin Islands, Panama, and Hong Kong.
However, Is the Czech Republic a privacy haven?
Yes and No. They are not considered as part of 14 eyes intelligence alliance and the Internet censorship is not as bad as in China either. As an example, the government respects freedom of speech and press.
…But there are exceptions.
According to Privacy International, there is a shared effort of 5 eyes nations in focused cooperation with the Czech Republic.
☑

No browsing data logging
Speaking of data retention laws, let's see what kind of logs does Avast keep.
Logging data is often crucial for businesses to learn about their users and make the right strategic choices from an investment perspective. I don't usually mind logging services, but it all depends on how they use it. It's fine as long as the organization is honest and does not sell the data to 3rd party advertising companies.
Avast Does collect some data. Have a look: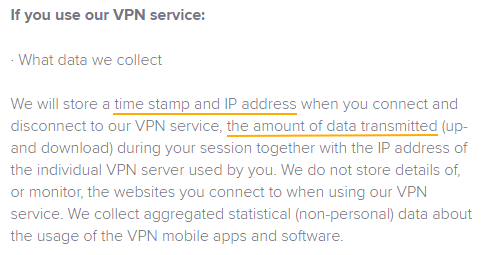 Avast collects connection/disconnection timestamps, your IP address, and bandwidth. It's not perfect yet not a big deal either. As long as your browsing data is untouched, we consider it as a no-log VPN.
In contrast, AVG VPN, which is also owned by Avast Software s.r.o, logs all of the mentioned above. I would speculate that Secureline is possibly improved with the information gathered from its smaller brother.
☑

No DNS or WebRTC leaks
Usually, VPNs shouldn't leak your DNS, but some of them do.
DNS (Domain Name System) is a decentralized naming system for resources connected to the Internet or a VPN. It associates data with domains assigned to participating entities. Basically, it translates readily memorized domain names to the numerical (hard to remember) IP addresses.
A device looking up a DNS record communicates with a DNS server. Therefore, DNS "leaks" by VPNs are the result of bad engineering or software misconfigurations. Tunnel failure or malicious code inside the device are the main reasons it happens.
Avast Secureline was tested with VPN test tools. No signs of leaks were found:

Usually, in case of leakage, the leak tests show your real IP address while using VPN instead of the artificial one. PS: The UK address was not our real location.
5 different tools showed the same result, giving us enough confidence to say: it's safe.
☒ Slow server speeds
The Czech Republic has the 14th fastest average internet connection speeds in the world (Akamai Technologies Q1 2017).
This means a lot to the local data centers and their clients.
Yet VPN speeds are determined by the server host and geographical distance between you and the destination point.
Avast describes their speeds vaguely: "Lightning fast". We were excited to check if it's true!
Our tests were done by comparing local speeds to connected servers in the United States, The United Kingdom, and Japan. The results… How to say it… weren't any good:
| | | | |
| --- | --- | --- | --- |
| Server | Ping | Download | Upload |
| US | 595.24% | 0.21% | -91.30% |
| UK | 385.71% | -1.72% | -92.07% |
| Hong Kong | 1409.52% | -6.65% | -91.30% |
Out of all 51 VPNs, Avast Secureline overall speed ranks as 30th.
NB: Speed tests are done independently by using a household cable connection. The results vary by your location, the server you connect to and your internet speed.
Did you know?
Avast has acquired two other VPNs: HideMyAss! and AVG VPN
Avast was one of the biggest tech IPOs of 2018
The founders Eduard Kučera and Pavel Baudiš are one of the wealthiest men in the Czech Republic.
☒ NOT working abroad in China (Test results incl.)
Using western services in China is a pain for many.
Due to government bans, a traveler might be surprised to find out the Internet there is plugged out from the West. The Great Chinese Firewall and the Golden Shield project, which filter "dangerous" content using local blacklist and restricted keywords has been happening in China since 2003.
A shortlist of alternatives – Weibo vs. Twitter, Baidu vs. Google, Youku vs. Youtube. Stick with it or you may have to leave the country.
Unless you use public VPNs. VPNs that are licensed by the authorities can be used for scientific and educational purposes only. However, we didn't find a list of those approved services, so we decided to make tests on our own.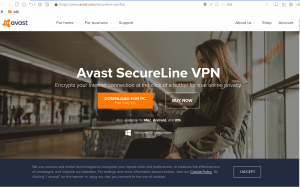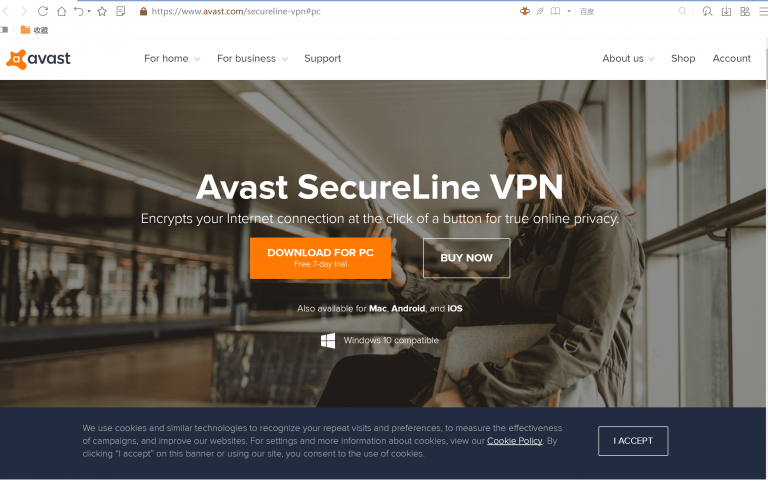 During a business visit, I connected to state-owned ISP service China Unicom. We didn't know what to expect because we were sure Avast would like to have a piece of this huge market.
The moment I entered the address "https://www.avast.com/secureline-vpn" into the address bar, I was feeling suspense… It just kept loading and loading…
Until a website pops-up. And it's the original Avast website I hoped to see.
Accessing their official homepage wasn't a problem at all. However, in the attempt of accessing Google using Secureline VPN gave us a clear sign – The server connection was not available.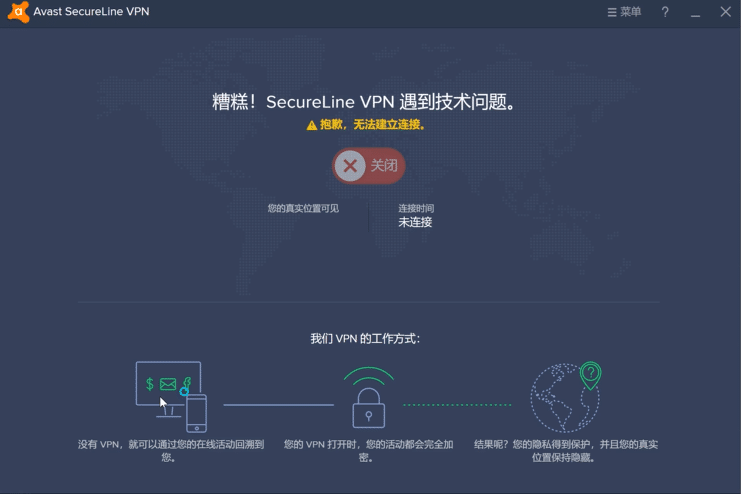 The software refused to connect. I constantly tried to click the connection button, but every time it slid back to its original "OFF" position.
☒ Netflix is NOT working
Let's pause for 10 seconds…
Wait. No Netflix? What?
I am afraid that's the case and we cannot do much about it. We were properly prepared and super ready to watch Netflix with at least one of the 3 random servers.
But it was a total disaster:


Your only option would base on pure luck. We didn't look up all of their servers in 34 countries, but there's a high probability that Netflix has blocked most of them.
We didn't want to give up, so I decided on another option that was once the main platform for sharing data. Torrenting (P2P) tests resulted in a more promising outcome. The copyright-free public domain movie was the first and last test we did:

☑

Main OS Platforms Supported
Picking a VPN is not an easy task. Just like buying a laptop, you better know the space or otherwise, it's easy to get ripped off.
There are few cornerstones you should begin that help you start off making good decisions right off the bat. The first and most obvious one is to take a look at your hardware. What devices are you using and which operating systems these run with.
Now, having one criterion you could already sort out a large number of providers.
Secureline gets you covered if your devices use Windows, Mac, iOS, or Android OS.
The wide choice not only keeps your device secure but with 5 simultaneous connections, you could keep one of your family members safe as well.
☒ Yearly pricing
VPN average market prices range between $3.99 to $4.99 per month.
Usually, you would have many choices on how to pay: monthly, every 6 months or yearly. I personally prefer to start with a monthly subscription and in case of good experience move on to yearly subscription.
But Avast pricing policy is different.
Avast offers 3 options and they all are long-term investments:
$59.88 / Yearly
$95.76 / 2 Years
$143.64 / 3 Years
There is no difference or saving when subscribing to 2 or 3 years plan, monthly cost is the same $3.99.
According to Avast privacy policy, they do collect and store your billing data. So even though PayPal and credit card payments are available, it's not possible to use anonymous payment methods like bitcoin.
30 Money-back-guarantee refund is entitled to the ones who ask for it.
☑

Setup within 15 minutes
After purchasing the product you need to set it up unless it's a chrome extension. It's a similar process to downloading a WinRAR, just keep in mind you need to create an account first. This took around 70% of the overall process time, let me explain why in a minute.
A 16MB setup file finishes downloading within seconds. The good news is it doesn't contain any suspicious exploits according to VirusTotal:

However, after installation, the road started to turn rather uncomfortable.
After staring at their user interface for a while, I decided to finally click the "connect" button, but it refused to connect.
The initial response was, okay, let's try again.
And again, it slid back to "not connected" mode…
So I started to wonder what's the problem. The first thing that popped into my mind was that the license wasn't registered. So I went back to my Gmail folder and found a confirmation link. Used that and entered the account details into the licensing tab.
It took around 2 minutes to wait for the activation…
The problem wasn't the registration, but the lack of proper error announcements. It's always good if the software can automatically detect the issue and guide the user.
☑

Great Encryption
While surfing on their site you come across the section called: Bank-grade encryption.
So what does it exactly mean?
Avast operates only standard encryption methods instead of offering a wide range of choices. It includes 256-bit AES and a protocol called OpenVPN for Windows (Mac has only IPSec). It's convenient for an average user but lack of customization isn't something we personally like.
The ability to change protocols gives users the freedom to make it perfect for each situation. Due to protocol differences in terms of speed, security, and performance, a protocol for geo-unblocking isn't necessarily the best choice for streaming.
Avast Secureline VPN review verdict – Final Thoughts
A large company is not always the best choice for the individual.
Avast is a good product with strong encryption protocol, free of DNS and WebRTC leaks and browsing history logging. It's suitable for all main OS platforms, includes kill-switch, doesn't include any backdoors and works with P2P torrenting like a breeze.
The Czech company is a partner of 5 eyes jurisdictions, lacks double-hop feature, not compatible with routers and overall the server speed is just… Meh… Streaming fans, keep in mind that Secureline VPN doesn't help you with Netflix neither. 
It's a good fit for corporate users but not the best choice for privacy-seeking individuals.
Let us know your thoughts on Avast Secureline VPN.
Write your Avast VPN review