Will NordVPN Keep You Safe From Digital Threats for a Decent Price? [2023 Review]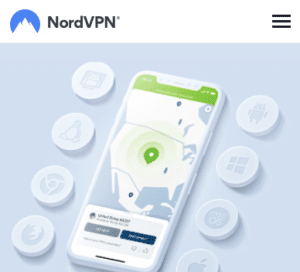 NordVPN is owned by Tefincom S.A., a company registered in Panama. It is, therefore, NOT subject to 14-eyes. Read NordVPN review to see the in-depth analysis.
Price: 2.99
Price Currency: $
Operating System: Windows
Application Category: Utility
NordVPN Introduction
The NordVPN review you're about to read claims that this provider is probably one of the best budget VPNs on the market.
So, how did we reach this conclusion and what makes a major international brand like NordVPN stand out to its 14million+ users around the globe?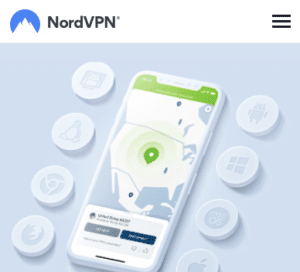 Firstly, we looked at the main things that users would want to know about any virtual service network provider.
We also looked at its origins, history, jurisdictional coverage, its safety features, what devices are compatible, server network, pricing plans, and of course everyone's favorite feature – streaming quality. Oh and did we mention that it is based in Panama (so, no pesky data retention laws).
NordVPN History
Founded in 2012, NordVPN is owned by Tefincom S.A. (now known as NordSecurity) a company registered in Panama. It is, therefore, subject to the data retention laws of that country. For the users, this also means that it's not under the pesky and watchful eyes of a 14-eyes country. 
[alert icon="info"]
The 14-eyes intelligence-sharing alliance between 14 countries, including the United States, the United Kingdom, Canada, Australia, New Zealand, Denmark, France, the Netherlands, Norway, Germany, Belgium, Italy, Sweden, and Spain. This agreement allows them to share intelligence about their citizens without using the usual legal channels. 
[/alert]
Many VPN users are concerned about how much user information ISPs attempt to collect. With the intrusive nature of these agreements, it's good to know that NordVPN is not under the jurisdiction of one of those countries with signal-sharing treaties.
But even with these assurances, the other good thing about NordVPN is their no logging policy as it doesn't collect data about user browsing habits online.
NordVPN hit the news back in 2019 when their security breach was exposed to the public. One of their leased servers in Finland had a leak in its remote management interface, and about 200 users that connected to that server could have been affected.
This incident prompted NordVPN to start implementing a more secure server infrastructure.
The firm also became a founding member of the VPN Trust Initiative (VTI) – an organization designed to promote the highest standards of practice in the VPN sector and educate the public about the security benefits of a VPN.
NordVPN Pros & Cons
| | |
| --- | --- |
| Pros | Cons |
| Compatibility with many streaming services | Only 60 countries |
| Fast NordLynx VPN protocol | Only six simultaneous connections |
| Dedicated IP option | |
| Multihop and Split tunneling support | |
NordVPN Overview
| | |
| --- | --- |
| Countries | 60 |
| Servers and Locations | 5000+ servers in the Americas, Europe, Asia Pacific, Africa, and Middle East regions |
| Customer Support | E-mail response ~30h/Live Chat (24/7) |
| Log Policy | no logging |
| Encryption Protocols | AES-256/IKEv2/IPsec/OpenVPN UDP & TCP/NordLynx (WireGuard) |
| Supported Platforms | MacOS, Windows, iOS, Android, Linux |
| Routers Supported | routers with OpenVPN support like Asus RT-AX86U, RT-AX88U, RT-AC5300 |
| Simultaneous Connections | 6 |
| Split Tunneling | yes, app-based split tunneling, and inverse split tunneling |
| Kill Switch | yes, internet kill switch and app kill switch |
| Torrenting (P2P File Sharing) | PASSED (P2P torrent allowed) |
| Country of Registration | Panama |
| Dedicated IP | yes, additional cost |
| Smart DNS | yes |
| Multihop | yes |
| Price | from $4.19/mo up to $14.49/mo |
| Free trial/money-back guarantee | 30-day money-back guarantee |
Streaming Movies and TV Shows With NordVPN
So, not to go on about other VPN services we use, but we couldn't access Amazon prime services when we were outside the US. But, with NordVPN connected, we had no issue connecting, streaming, and watching movies and tv shows on Amazon Prime.
The same goes for Netflix.
While VPNs aren't illegal or banned outright by them, Netflix and other streaming services actively work to limit, if not block, these services from allowing users across their geo-restrictive firewalls. And in fact, some VPN services will not even mention access to geo-blocked content such as Netflix because their services cannot access them.
But, Netflix worked with NordVPN. We tried three servers, one in the UK and the United States to stream The End of the F***ing World. We also tried Netflix Japan to watch Terrace House: Opening New Doors; they all streamed without problems.
In addition to Netflix and Amazon Prime, NordVPN supports other streaming services like Hulu and even BBC iPlayer. It was also extremely useful for the Kodi media player (also if you need to connect to devices like Raspberry Pi). And we didn't find any significant lag that could have ruined our viewing experience when streaming videos online.
Using Streaming Devices with NordVPN
NordVPN works on all connected devices, like PlayStation, Xbox, Kindle Fire, Firestick, Chromebook, Chromecast, and many more. You can install NordVPN on these platforms, or use NordVPN on your router for all your devices.
NordVPN Features
Here are examples of some of the features that NordVPN provides to its users:
Encryption protocols
Any noteworthy VPN must provide encryption for your online activities. NordVPN takes pride in its "military-grade encryption protocols." More specifically, this refers to OpenVPN and Ikev2/IPsec VPN protocols.
OpenVPN is one of the most popular VPN security and privacy options, especially since it supports all operating systems. With Ikev2/IPsec, we get AES-256-GCM encryption, which is impossible to decrypt.
NordVPN also supports NordLynx VPN protocol, their own implementation of WireGuard VPN protocol but with a double NAT (Network Address Translation) to guard against privacy risks. NordLynx protocol is much faster than OpenVPN, significantly improving your VPN connection speeds.
Data Logging
In its Policy Statement, NordVPN indicates that it does not log any form of data from a user in a session. And it has backed up this claim through an independent logging audit by PricewaterhouseCoopers AG, Zurich Switzerland conducted in November 2018. In total, the company has been audited three times.
According to the NordVPN privacy policy, they do not log any information, nor can users' data be seen by ISPs, snoopers, or cyber criminals.
Their privacy policy clearly states:
"NordVPN guarantees a strict no-logs policy for NordVPN services, meaning that your activities using NordVPN Services are provided by automated technical process, are not monitored, recorded, logged, stored or passed to any third party. We do not store connection time stamps, session information, used bandwidth, traffic logs, IP addresses or other data. From the moment a NordVPN.com user turns on the NordVPN.com software, their Internet data becomes encrypted. Any online traffic corning from user's device is no longer visible to ISP, third-party snoopers or cyber criminals. Further, NordVPN have a strict no logs policy when it comes to seeing user activity online, NordVPN is based in Panama, which does not require data storage."
In case any of their servers are ever raided or breached, there is no stored user activity data at all as the company runs off of diskless RAM which means that no data is stored locally.
Kill Switches/Data Leaks
One of the things we often fear when using a VPN is that if we lose internet connectivity and then it's restored, our IP address could be leaked. But NordVPN prevents this with two types of kill switches – one for the internet and another for apps. Should the VPN connection drop, the kill switch ensures that there aren't any data leaks, DNS leaks, or IP leaks onto the internet.
The general Internet Kill Switch

will not allow you to access the internet if NordVPN is off. This means that there is a complete shutdown of the connection if NordVPN isn't active.

The

App Kill Switch

will kill specific applications if your VPN connection unexpectedly drops. You choose which applications you want to set for the app kill switch. This means that your connection will remain active, just not for the specific apps you've selected.
When our PC went to sleep, once powered on again, we couldn't access the internet until the VPN was reactivated. Our IP address cannot leak due to a break in the VPN service. Or, if we tried to load a new website while switching between servers, our access to the internet was temporarily halted until a new server connection was established.
NordVPN also includes a number of other security features including:
Threat Protection (formerly CyberSec)
Account Protection
Meshnet
Anti-Ddos Protection
Threat Protection (formerly CyberSec)
NordVPN's Threat Protection is a built-in feature that provides an extra layer of security by filtering harmful content before it reaches your device. It blocks ads, trackers, and malware URLs, and deletes malware that has been downloaded.
Account Protection
One of the really useful features that NordVPN offers is account protection. The company offers this in a number of ways, firstly, through Multi-Factor Authentication (MFA) which means you can use more than one login method (such as sending a one-time password via SMS) to secure your account. NordVPN also allows customers to use their Google account to login.
Meshnet
This feature really stands out when compared with other VPN providers. Meshnet allows users to directly create a private tunnel between their device and another device without the need without the need for a central hub or server. They can safely connect directly with up to 10 devices on their own account and up to 50 external devices through invites. This feature is currently available on Windows, Mac, Linux, Android, and iOS.
Anti-DDoS Protection
A distributed denial-of-service (DDoS) attack is a concerted effort to flood your computer or website with more traffic than your system can manage, causing it to crash. This is often the case when you hear that a website was brought down by hackers. Hackers often use this tactic to divert attention while they do something else, such as steal data or install malicious software.
A VPN with anti-DDoS protection can prevent a similar incident from happening to you.
To ensure that all your traffic stays encrypted, you can use one of NordVPN's DDoS-protected dedicated IPs. This means that all your website traffic goes through and is filtered by these special servers to hide your IP from attackers.
Plus, if you're a heavy online gamer, then you really need a VPN to protect you from DDoS attacks when things get heated, and your opponent tries to play dirty. Best of all, the feature won't increase lag or negatively affect gaming speeds any more than regular VPN usage.
This feature can be accessed directly from the NordVPN app under the 'Dedicated IP' option.
Compatible Devices & Supported Platforms
NordVPN is accessible on all major operating platforms and devices – Mac, Windows, iOS, Android, and Linux. Their desktop and mobile apps ensure that you won't need any special configuration instructions to set up your NordVPN account.
Plus, you can also easily download it to your mobile device from Google Play or the Apple Store. And you can use up to 6 devices for simultaneous connections with NordVPN.
NordVPN also works with routers, making it easy to protect your entire wifi network and all devices connected to it that do not natively support VPNs. Just make sure that your router has built-in support for OpenVPN, and you can use it with NordVPN. Using NordVPN with your router counts as connecting one device.
P2P Sharing/Torrenting
While NordVPN won't highlight it on their main pages, they do offer excellent peer-to-peer support through numerous servers across the world. So, when you need to access peer-to-peer traffic, make sure you're connected to a NordVPN server. This is quickly done by adjusting your server preferences on the left in the NordVPN display. If you try to access P2P content on a standard server, the system will also automatically reroute you to a P2P server.
So, to test out its torrenting capabilities, we tried downloading Chaplin's Gold Rush, and, again, we can say – it worked.

Their torrenting download speeds are in line with industry averages – sometimes better – through their dedicated P2P servers. The no logs policy, DNS and traffic leak protection, and options to pay using cryptocurrency make this VPN a preferred solution for P2P use.
Tor Support
If you're a fan of Tor then NordVPN has got you covered. The company offers a service called Onion Over VPN, which allows users to experience an extra layer of security alongside the protections of a regular VPN. It is simple and easy to use from inside the app by selecting 'Onion Over VPN ' from the 'Speciality Servers' section.
Browser Extensions
NordVPN offers VPN proxy extensions for Chrome, Edge, and Firefox browsers. These browser extensions are particularly useful as they encrypts your browser's traffic, keeping your data private.
Essentially the NordVPN browser extensions serve as a lightweight version of a VPN app but with some useful extra features thrown in for good measure in order improve your browsing experience. These features include Threat Protection Lite for blocking ads and dangerous links. However, it should be noted that the extensions only secure browser traffic, letting other apps and services on your device use your real IP to access local content. The extension offers Split Tunneling that allows you to split your traffic through different URLs and domains.
Presets
We often use VPNs for the same applications or websites every time. Whether you want to stream Netflix in another country or want to hide your country when visiting a travel website, it is a common practice. NordVPN allows you to set specific presets which select specific countries or servers at the touch of a button. They do all of the work for you in seconds.
Auto Connect
NordVPN offers this useful feature which allows you to automatically connect to a specific VPN server each time that your machine restarts. It means that you no longer have to remember to switch on your VPN each time, and ensures that you are always protected.
Private DNS
NordVPN offers a private DNS functionality (as opposed to the public DNS that you'd normally use through your ISP). This aims to prevent issues such as DNS hijacking and unwanted DNS filtering while also shielding your online activites and they even offer an integrated smart DNS facility, which can be useful for streaming international content online. Best of all, it is activated automatically when you connect to a NordVPN server.
Dark Web Monitor
NordVPN has an innovative Dark Web Monitoring feature which scans the Dark Web for leaks of the credentials from the email address associated with your NordVPN account and alerts the user if they've been leaked. This is designed to keep your information safe from the Wild West of the Dark Web and to alert you if your security has been breached and somehow ended up online.
Threat Protection (formerly CyberSec)
NordVPN offers a feature called Threat Protection (formerly CyberSec) that blocks malicious ads and trackers, identifies malware-ridden files, and warns users of dodgy websites. This feature helps users avoid spyware, stalkerware or other internet nasties.
NordVPN offers two types of Threat Protection:
Threat Protection: Threat Protection offers protection from internet threats even when you aren't connected to a NordVPN server.
Threat Protection Lite: Threat Protection Lite blocks ads and malicious websites when you are connected to a VPN.Both are available not only on Windows, macOS, and your favorite browsers but also on your Android phone or iPhone.
Leak Tests
NordVPN works hard to prevent leaking and other vulnerabilities that could comprimize a user's safety or privacy online. For instance, the service offers DNS leak protection which routes your internet traffic through a VPN tunnel rather than your ISPs usual DNS servers. They also offer a test to see if your VPN is working correctly to prevent any additional leaks that may expose your IP address.
NordPass Password Manager
NordPass is a password manager that is designed to generate, store and autofill your passwords online. This is a good idea because it allows you to keep all of your password data in one place and also to avoid the trap of using the same password for multiple websites. Basically, it prioritizes both security and convenience and it is a perfect replacement for standalone password managers. When using NordPass you'll have just one master password that will act as a key to all your other passwords, making things simple and secure. NordPass uses industry-leading encryption and doesn't store any of your information, so your information is still safe even if their servers are hacked.
NordVPN Plans & Pricing 
So, with all the services and options offered by NordVPN, is NordVPN expensive? No, it is actually one of the most competitively priced VPN services on the market.
NordVPN offers three simple and monthly payment plans with discounted annual packages. So, whereas a single month will cost you $12.99, a 1-year plan is $4.59 per month ($68.85 in total + 3 extra months). The company's best value deal is a 2-year plan (with 3 months free) priced at $3.99 per month,  So, the longer you commit to using NordVPN, the cheaper the cost of the package. Meanwhile, all plans comes with a 30-day risk-free refund policy, which should give some peace of mind to any potential customers with doubts.
So how much is it on monthly basis?
Here are their current subscription plans:
Monthly plan Standard $12.99, Plus $14.19, Complete $15.69
1-year plan Standard $4.59, Plus $5.79, Complete $7.29
2-year plan Standard $3.99, Plus $5.19, Complete $6.69
With their current special giveaway campaign, all two-year plan customers win three months or one year of extra subscription time in a random selection process.
Another cool feature is the fact that NordVPN users can also purchase the company's other products such as NordPass or NordLocker at a discounted bundle rate.
Is there a free version of NordVPN?
As one of the most popular VPN providers, NordVPN does not offer a free trial of their VPN in the traditional sense. The issue with most free trials is that they limit the bandwidth, and server location, or you're given some with other restrictions so you can't even test out the service properly.
But what you can do with NordVPN is to sign up for the service and you will have 30 days within which to test it. If you are not satisfied within those 30 days, you are free to cancel. This way, using the 30-day money-back guarantee, you can test all the features of the VPN at its full capacity.
Payment methods
NordVPN accepts various payment methods, including major credit cards and Google Pay. Those who wish to pay via PayPal can also do so. The company also allows privacy-conscious consumers to make cryptocurrency payments through the Coingate payment gateway.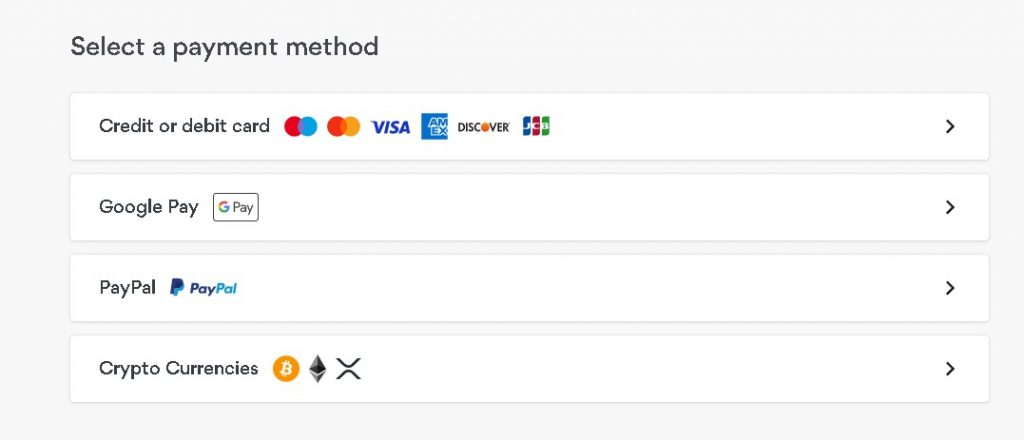 How to cancel NordVPN subscription
Canceling your recurring (monthly) subscription with NordVPN is simple. Login to your NordAccount, and open the Billing section. Click on the Subscriptions tab, and then click on Manage next to Auto-Renewal. Select the Cancel auto-renewal option.
How Does Nord VPN Stack Up to ExpressVPN, CyberGhost, and IPVanish?
Let's be fair, both ExpressVPN and NordVPN are highly respected VPN services and you can't go too wrong with either one. Both offer to help you protect your privacy and security online and can be used to get around those pesky geo restrictions you may encounter when trying to stream content from abroad.
They both also have similarities in terms of features, for instance, they both have a kill switch feature that stops internet traffic if the VPN connection drops.
However, there are a number of differences between the two.
For instance, ExpressVPN has servers in more countries than NordVPN but NordVPN has a larger network overall with around 5,000 servers in 60 countries. Which provider you choose will ultimately come down to your own personal tastes and usage needs.
Both CyberGhost and IPVanish are respected VPNs within the industry. Both cover the essentials required to protect your privacy and security online, while also allowing you to stream TV and other streaming content from outside your jurisdiction.
NordVPN Technical Details
In this section, we are going to take a look at some of the technical details surrounding NordVPN.
NordVPN Servers
One of the areas in which NordVPN distinguishes itself from other players in the VPN market is through the number and variety of servers it offers. Its network boasts more than 5000 VPN servers in  60+ countries worldwide.
For general use, when you just want to protect your identity and systems online, there are standard servers and servers with double VPN (multihop VPN).
In its infrastructure, NordVPN uses diskless servers as a tamper-protection measure, so nothing is written to the disk  and thus, can't fall into the wrong hands.
Also, NordVPN is in the process of transitioning from renting dedicated servers to using their own server hardware in colocated facilities. Servers in colocated facilities can only be accessed by NordVPN staff.
It gets more technical, as they also offer the following:
Onion over VPN
Onion over VPN utilizes the TOR network to add extra security to your connection as your traffic is encrypted twice. This makes it even more difficult for anyone to track your online activity.
Double VPN servers
This feature sends your data through two servers, instead of one, making it harder to track your activities online.
Dedicated IP servers
These are not servers but rather IP addresses that act as such.
P2P servers
These are optimized for use with P2p file sharing networks.
Obfuscated servers
These servers hide the fact that you are using a VPN in the first place.
Double VPN, Dedicated IP, and obfuscated servers are only available through their OpenVPN apps. So, if you live in a country with restricted internet access and you want to bypass network firewalls, then you definitely want to use an obfuscated server. (They do tell you, however, that the obfuscated server option may result in a slower connection).
Double VPN (multihop VPN) effectively doubles your security by connecting you through two VPNs.
NordVPN also supports split tunneling which means you can choose which apps you use with the VPN (or bypass others), depending on your needs.
When choosing a server, you can select your preferred server option from the menu to the left of the app.
For each location – unless they only have one server – you can either choose to go with the fastest region and the fastest service (which is what it defaults to). Or, if you want to be a bit more technical with your connections, you can select the region you want and a specific server within that region. That gives you more control over where you connect and how.
You may also set up a default auto-connect option for a preferred gateway and/or region when the app starts. This is a handy feature for frequent travelers.
NordVPN has over 5600+ servers in 60 countries around the world.
Here is a list of the countries:
US
Canada
Brazil
Argentina
Mexico
Costa Rica
Chile
Colombia
United Kingdom
Germany
Netherlands
France
Sweden
Switzerland
Belgium
Denmark
Norway
Poland
Ireland
Czech Republic
Italy
Spain
Finland
Serbia
Austria
Slovakia
Slovenia
Bulgaria
Hungary
Latvia
Romania
Portugal
Luxembourg
Ukraine
Greece
Estonia
Iceland
Albania
Cyprus
Croatia
Moldova
Bosnia and Herzegovina
Georgia
North Macedonia
Lithuania
Australia
Japan
Hong Kong
New Zealand
Taiwan
Vietnam
Indonesia
Malaysia
South Korea
Thailand
South Africa
United Arab Emirates
Israel
Türkiye
This means that no matter where you'd like to connect with, they've probably got you covered, whether you want to watch TV or stream from the USA, Canada, France, Germany , the UK, Japan or India, they've got a server to meet your requirements.
Here are some of the countries where NordVPN has servers:
Netherlands
NordVPN has multiple servers in the Netherlands which can be used to benefit from Dutch / EU privacy laws or even just for catching up on Dutch TV and streaming from abroad.
Germany
The company also has over 240 servers dotted across Germany, including in Frankfurt and Berlin. These can be used to benefit from local privacy laws within the EU or for watching the latest entertainment, streaming, and news from Germany.
Japan
NordVPN has 130+ servers in Japan, that offer secure and fast access to the internet. They are useful if you want to stream geoblocked content from Tokyo.
Canada
Meanwhile, the folks at NordVPN haven't forgotten about Canadians as they have placed servers there which will allow you to check in with Canada from anywhere in the world.
NordVPN in China
One thing to note is that NordVPN is not available in China through traditional methods. This is simply because of a clampdown by the authorities by the government in Beijing. They have introduced restrictions which make it difficult for VPN providers to provide services.
Thankfully, there are still a few ways that users can gain access to NordVPN within China. NordVPN recommends that users within China try multiple servers and specifically use the NordLynx protocol in order to avoid the Chinese government's VPN blocks.
Setting up your account
Setting up your NordVPN account is simple.
All you need to do is:
Go to the website and click download.

Once downloaded, you run the auto set-up and installation of the app following very straightforward instructions.

Once the app is installed, you'll get two options – to sign up as a new user or sign in.
As a new user, it will ask you to choose your pricing package and payment options.
If you've already signed up for a paid package, then simply sign in with your NordVPN credentials.
Once signed in, you'll be greeted by an intuitive home screen.
The home screen gives you a visual representation of the server locations across the world as well as a menu screen to the left to choose specific types of servers and locations. The Settings option is at the top of the screen which gives you more choices for servers and features like kill switches.
Connecting to a Server
Once logged in, we tried accessing a server in Australia since we needed to research something in that country. You can navigate the map to select Australia or use the easily accessible list of countries to the left of the screen.
It immediately connected to the server in Australia, and we got a notification from our email service provider about unusual sign-in activity…from Australia… showing an Australian IP address.
NordVPN Speed Tests
We didn't find accessing sites much slower than normal, so we put it to the test using NordVPN servers located in the UK, the USA, and Hong Kong. Here are the results of some of our tests through Speed test by Ookla.
NordVPN performs well in terms of speed and manages to keep the mbps at a reasonable level without too much loss from a variety of locations around the world. Whether we tested servers in the UK, US or, Hong Kong, the results were fairly solid throughout and marked the company out as a strong performer.
| | | | |
| --- | --- | --- | --- |
| Server | Ping | Download | Upload |
| US | 655.00% | -4.67% | -10.39% |
| UK | 325.00% | -2.44% | 3.90% |
| Hong Kong | 1385.00% | -0.20% | -10.39% |
NordVPN Customer Support
Another area in which NordVPN excels is in its customer service support. They offer live chat support, and you can also email them.
They have an extensive Help Center on their website to cover a variety of frequently asked questions about NordVPN. The FAQ section helps resolve standard issues such as system setup, connection issues, and technical information.
NordVPN Review Summary
NordVPN is excellent for privacy, hiding your IP, online gaming, and torrenting. Plus, it also provides unblocking for Netflix and other streaming services.
The company has a good grasp of the privacy and security issues online users face and provides various solutions to tackle them. Plus, you can easily give the paid version of NordVPN a try. With a 30-day money-back guarantee, if you're not satisfied, you can cancel your subscription and get your money back.
So, take it for a spin, and you'll see exactly what we've talked about and why we've ranked NordVPN as one of the best.
NordVPN FAQ (Frequently Asked Questions)
Is NordVPN a trustworthy VPN?
NordVPN is generally seen as a reliable and trustworthy VPN provider. NordVPN has a strong focus on product development, security features, and customer service and when a third-party data center breach that occurred in 2018, the company stated that no user data was compromised during this incident and the firm has since said that they have taken steps to improve their security following this event. This points to the fact that NordVPN is indeed a trustworthy VPN provider.
What are the cons of NordVPN?
NordVPN is a high-quality VPN provider which offers a wide variety of features along with a lot of extra bells and whistles such as Meshnet, NordPass, Dedicated IP and much more. However, it should be noted that NordVPN only offers servers in 60 countries, less than rival provider ExpressVPN, and also that they only allow six devices to be connected to a single account at any one time. If either of these limitations are a dealbreaker for you then you might want to look elsehwere.
What are the advantages of using NordVPN?
Choosing the right VPN can be a difficult task and that is why we try to provide detailed and comprehensive reviews that cover all of the aspects that you may be wondering about. NordVPN has many plus points including the number of servers available, a wide array of protocols (including their own NordLynx protocol), and their quick connect functionality. NordVPN provides an effective service with user friendly apps and in many cases a NordVPN user would be a happy one.  But ultimately, which VPN you choose will come down to your individual needs in finding an effective cybersecurity solution.
Is NordVPN actually private?
NordVPN claims to provide security and privacy on the web. However, NordVPN acknowledges that it cannot secure data willingly surrendered to a third party. Even large and trustworthy corporations can be hacked into. A VPN is not a cure-all but is the simplest and most powerful way to help maintain online privacy and security. It is impossible to grant absolute anonymity online, but NordVPN does everything it can.
Write your review below!
If your NordVPN is not working, read the following articles: NordVPN failed to connect, NordVPN background process not running