Could you imagine waiting 94 hours for a reply?
That's what happened to us…
This post is a case study on VPN services response time. We will go through the 51 most popular VPNs and reveal how long it takes to get an e-mail reply.
How Long Are You Willing to Wait for an Answer?
Arise conducted a Google consumer survey of over 1,500 consumers in 2017 to figure out what is the expected consumer response time.
Consumers were asked:
"In what amount of time would you expect a response after you contact customer service?"
The options were:
immediately
within 1 hour
longer than 1 hour, but within 24 hours.
longer than 24 hours, but within 48 hours.
longer than 48 hours.

fould you imagine waiting for a reply for 94 hours?
The results were stunning. It's no wonder you get pissed off when there's no one to answer within 24h because you are not alone.
Most people (44%) expect a response within 24h.
21% demand answers more quickly than 1h.
About 16% want a response immediately.
About 15% are OK with waiting 2 days and the real gentlemen (4%) can handle longer than 48 hours.
Most consumers take a 24-hour reply for granted yet how did VPN services perform based on expectations?
We sent out 51 e-mails with 3 simple questions.
The latest response was 94 hours, but some services didn't respond at all! Imagine buying a subscription and getting no help…
Would you unsubscribe and ask for a refund?
Here are the results: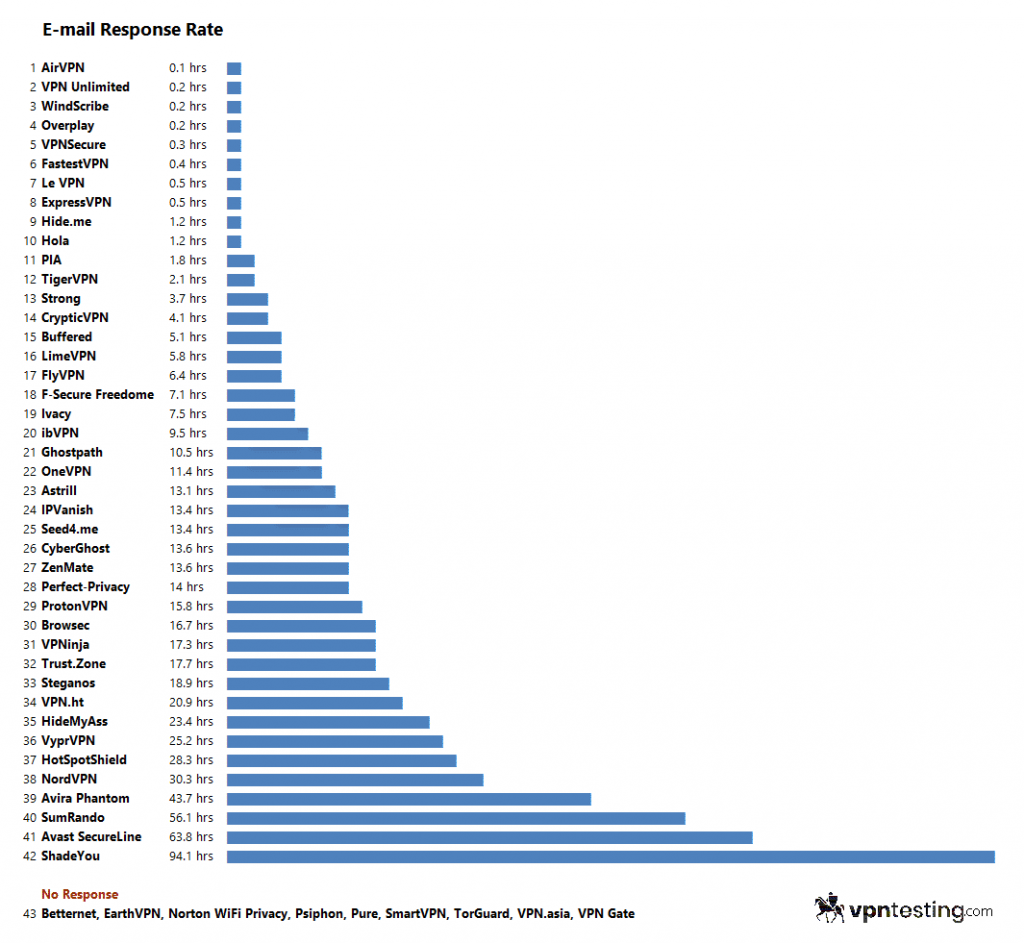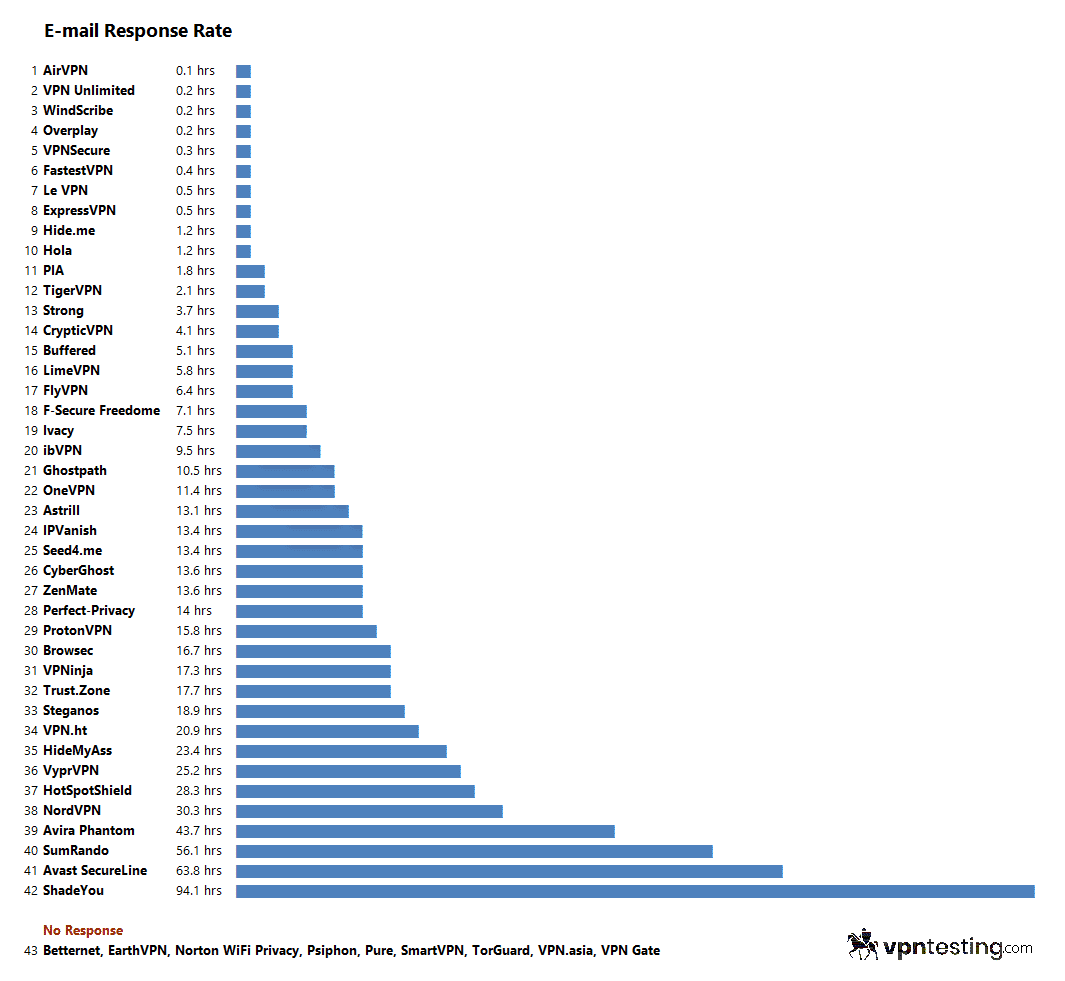 The top performer is AirVPN, great job! Nonetheless, the fastest responding safe VPNs are Windscribe and ExpressVPN.
You can use our online tool in order to find your current VPN for vulnerabilities as well. Test VPN here.
What are your experiences with VPN customer service?Could you imagine waiting 94 hours for a reply?