AirVPN Review: The Perfect VPN for Streamers & Torrenters? Features + Speed Test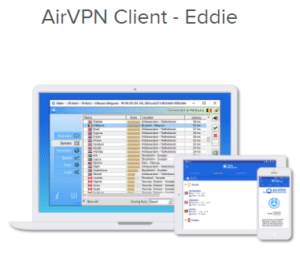 The company Air di Paolo Brini is located in Perugia – a small town in the center of Italy. the EU has a far-reaching impact on the service. Read AirVPN review.
Price: 2.6
Price Currency: $
Operating System: Windows
Application Category: Utility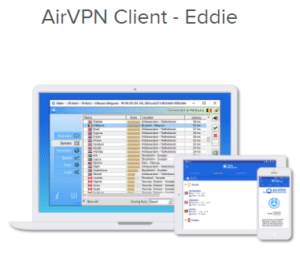 AirVPN Introduction
Let's review AirVPN, an Italy-based VPN service started by a few activists, hacktivists, and hackers in 2010, has a flawless history, no logging or DNS leaks, 5 simultaneous connections, and excellent customer support. It offers a variety of subscription plans ranging from $7.50 to $3.00 per month if purchased for three years in advance.
However, it's somewhat antiquated air may obscure its true value. With 250+ servers in 23+ countries, this VPN provider is a good choice for those looking for safe and secure online activities. It has a solid no-log policy, and its data processor is based in Italy, where ISPs must archive data, including IP addresses and websites visited, for a minimum of six months and a maximum of 24 months for investigating serious crimes.
"An OpenVPN protocol and WireGuard based VPN operated by activists in defense of net neutrality, privacy and against censorship."– This is the tagline of one of the most underground privacy services we have had the chance to review yet. It's AirVPN, an Italy based VPN service that hit the market back in 2010.
I have to admit, their website doesn't really create the sense of trust I was looking for. Not that their technical parameters are bad…
It's actually quite the opposite.
In this AirVPN review, you will see that this provider is an extremely strong competitor to anyone in the VPN business. AirVPN has a flawless history, no logging or DNS leaks, 5 simultaneous connections, and excellent customer support!
Yet it seems a homepage that looks like it was built in the nineties, as well as their lackluster server speeds, obscure their true value.
Which is why we would like to step in.
Let's dive in and see if AirVPN is the best VPN for you.
AirVPN Overview
Feature
Information

Parent company

Air di Paolo Brini

Jurisdiction

Italy

Locations

23+ countries

Number of Servers

250+ AirVPN servers in Europe, North America, Canada and elsewhere

Torrenting

Yes

Operating Systems

Windows, Linux, macOS, Android, Android TV, Fire OS, iOS,

Chrome

OS

VPN Protocols

OpenVPN, Wireguard

Customer Support

Email, Contact form, FAQ, Forum

Cost

$7.50 monthly, $3.60 per month if purchased for two years, $3.00 if purchased as a three-year package

Official site

www.airvpn.org
| | |
| --- | --- |
| Pros | Cons |
| No logs policy | Less focus on streaming than other providers |
| 5 simultaneous connections | More expensive than others |
| Wide compatibility (Windows, macOS, Linux, Android, iOS, DD-WRT Routers, Tornado Routers) |   |
| Active community forum |   |
| Cryptocurrency payments |   |
AirVPN Features
AirVPN has a wide range of features which set it apart from the competition. Here are some of the features that this VPN provider includes:
5 simultaneous connections per account

Compliant with GDPR data protection laws

Kill-switch function called Network Lock

Multihop

Supports routers DD-WRT, Tomato, AsusWRT, pfSense

Tor network integration

Supports both SSH (Secure Shell) and SSL (Secure Sockets Layer) protocols
AirVPN 'no-logs' policy
It's always wise to tread with care in choosing your VPN. After all, you're entrusting your valuable data to a third party, and a slip-up could result in some rather unpleasant consequences.
There's a simple question you can ask that may help allay your concerns: What kind of personal data is being logged, and how is it being processed? It may come as a surprise to learn that some providers exploit their position by logging your data for their own marketing purposes, or even worse, selling it to third parties.
Thankfully, this is not the case with AirVPN.
That being said, Italy is part of the 14 Eyes Alliance, originally known as the UKUSA agreement. These are countries that monitor, record, and share mass surveillance data and collaborate to gather information.
In 2006, the EU introduced the Data Retention Directive, which mandated EU Member States to retain electronic telecommunications data for a minimum of six months and a maximum of 24 months for the purpose of investigating, detecting, and prosecuting serious crimes.
This means that Italy's Internet Service Providers (ISPs) must archive data including IP addresses, websites visited, and to whom emails are sent. This may be concerning to anyone trying to keep a low profile.
How AirVPN Protects You Against DNS Leaks
AirVPN processes all DNS requests inside the tunnel, ensuring that any request made to their DNS servers is fully encrypted and protected.
Moreover, they recommend their connection client EDDIE as the most effective and user-friendly method to stay protected from DNS leaks. By using their EDDIE client, users can have peace of mind knowing their DNS requests are secure and not exposed to any potential leaks.
Overall, AirVPN's implementation of processing DNS requests inside the tunnel and providing a recommended connection client is a proactive approach to protecting their users' privacy and security.
VPN Client with User-Friendly Interface
Eddie, created by AirVPN, is an open source wrapper for OpenVPN and WireGuard that provides a simple interface and can be used across multiple platforms including Windows, macOS, Android, and GNU/Linux. Its primary objective is to enable users to connect to AirVPN's servers and establish secure connections with ease.
Eddie comes with extra features, such as support for various architectures like x64, x86, armv7i, and aarch64 (Raspberry).
While it can configure how a connection works, it offers limited control over the connection itself. Eddie is a trustworthy and secure solution for establishing encrypted tunnels, making it an ideal choice for users looking for a user-friendly VPN client that is easy to use and configure.
AirVPN VPN Protocols
AirVPN uses OpenVPN on ports 80 TCP / UDP, 443 TCP / UDP, and 53 TCP / UDP
If you wonder which one you should use – TCP or UDP, read on.
TCP is likely the most common protocol available. Systematically, it works as follows: before resending the packet, it waits for a confirmation whether the packet has arrived or not. If confirmed, another packet will be sent. This is called "delivery guaranteed" and is reliable, yet slow.
UDP however, doesn't guarantee deliverability. It makes it fast yet unreliable.
In short, if your purpose is to keep high-level privacy, use TCP. If you just want to wuickly unblock restricted content, use UDP.
AirVPN has recently introduced IPv6 support and new smart features to its service, enabling users to continue using AirVPN normally, even if they are running an older version of the OpenVPN protocol.
AirVPN also uses the Wireguard protocol which is designed to provide security without sacrificing too much in the way of speed.
Network Lock (AirVPN's Kill Switch)
Network Lock (AirVPN's kill switch) serves to prevent data leaks that may occur in the event of a VPN connection loss. When activated, network lock configures the system firewall to only permit traffic through the VPN server. In case of a VPN disconnection, this feature automatically blocks all outgoing IPv4/IPv6 communications, effectively stopping any data transmission until the VPN connection is re-established. Network Lock was introduced to combat early issues with WebRTC leaks.
AirVPN Streaming
AirVPN is broadly focussed on privacy rather than streaming services. However, the VPN may be useful for accessing a variety of streaming services including:
Netflix (US Version)

BBC iPlayer

Hulu+

Amazon Prime

Video

Fubo TV

Sling TV

Apple TV

HBO Max
AirVPN Privacy & Security
AirVPN is more than just a safe VPN service. It proves its security and privacy with solid technical features, security features, and high standards that you can check for yourself. AirVPN doesn't keep any logs and can't be forced to do so secretly. It fully supports P2P on all servers and ignores all DMCA requests. It also doesn't log any remotely-forwarded ports. Some of the extra things that AirVPN does to enhance its security features and privacy are:
AirVPN's encryption standards are military grade and virtually unbreakable. It also uses OpenVPN. No weak protocols like PPTP/SSTP/L2TP/IKEv2.

AirVPN doesn't use any third party tracking on its website that could leak your data. It uses open-source analytics Matomo, which is self-hosted.

AirVPN's website meets the highest SSLabs security standards: A+.

AirVPN SmartDNS: Enables you to establish unimpeded access to streaming services.

Split Tunneling: unavailable on AirVPN

Automatic Kill Switch: This feature is called Network Lock with AirVPN, and it is a system-level kill switch that oversees your VPN server connection so that should it falter, it terminates internet traffic to prevent unencrypted data leakage onto the internet.

Diskless Servers: Servers with no permanent storage.

No-Logs Policy: AirVPN has a no logs policy.

Port forwarding: Port forwarding is an awesome network configuration technique that enables incoming traffic to be redirected from a specific port or ports on a router or firewall to a particular device or service on your private network. This is super helpful when you want to access your devices or services from a remote location, like your work or while you're on vacation.
Netflix Usage
AirVPN works with Netflix without any problems, although some users have reported having more issues when attempting to access Netflix US from out of country. There are mixed reports of some non-US users being able to access Disney+, Hulu, BBC iPlayer, Prime and other streaming services as well.
Torrenting
Torrenting is a must for VPN users, which is part of why getting to know the provider is important before making your final choice.
We can't say anything bad about their infrastructure for torrenting either.
It works like charm!
AirVPN Speed Test
We decided to put AirVPN to the test and here are the results:
| | | | | | |
| --- | --- | --- | --- | --- | --- |
| Country | DL (Mbps) | UL (Mbps) | Ping Idle (ms) | Ping DL (ms) | Ping UL (ms) |
| USA | 3.2 | 2.28 | 721 | 669 | 701 |
| UK | 7.97 | 9.93 | 333 | 333 | 543 |
| Germany | 9.98 | 14.05 | 223 | 209 | 222 |
AirVPN Customer Support
AirVPN provides customer support over email (including PGP) and via a contact form on their website. They also provide information using an FAQ section on the website and via a community support forum.
AirVPN Plans & Pricing
AirVPN offers a wide array of plans and pricing for users. Here we will take a look at the options available to you:
Three days – 2 € / $2.20

One month – 7 € / $8

Three months – 15 € / $16 – Save 28% (5 €/month)

Six months – 29 € / $32 – Save 30% (4.83 €/month)

One year – 49 € / $54 – Save 41% (4.08 €/month)

Two years – 79 € / $86 – Save 52% (3.29 €/month)

Three years – 99 €/ $108 – Save 60% (2.75 €/month)
Some other providers may charge less, but for AirVPN is particularly good at what it focuses on, which is privacy and deep feature control due to the use of open source apps.
AirVPN Money Back Guarantee
Their Terms of Service state that they offer a money back guarantee (MBG) within thirty days of purchase.
Payment Options
Something special about this VPN service is their variety of payment options. They accept a wide range of cryptocurrencies, gift, and credit cards. So if you want to go "ghost mode", this may be the VPN for you.
PayPal

Visa

MasterCard

Maestro

American Express

Stripe

ApplePay

Google Pay

Giro Pay

iDeal

EPS

Sofort

Bancontact

Przelewy 24

Amazon Pay

Bitcoin

Ethereum

Litecoin

Bitcoin Cash

Dodge

Monero
AirVPN Conclusion
One of the main draws is that it's an extremely privacy-focused service that uses OpenVPN and offers good control and customization options through its open-source apps. AirVPN has a strict no-logging policy, so you can trust that your data is safe and secure. Additionally, it is known for its advanced solutions, top-notch performance, and cutting-edge encryption technology. All in all, it's no wonder that AirVPN has become a top choice for those looking for a high-quality VPN service.
FAQs (Frequently Asked Questions)
How Does AirVPN Compare to ExpressVPN or NordVPN?
AirVPN has fewer server locations than NordVPN, ExpressVPN, and others. What it does have is great performance, the latest encryption technology, and was designed by hackers and hacktivists for privacy enthusiasts.
Is AirVPN free?



No, AirVPN does not provide a free service, but they do offer a three-day free trial so you can experience their VPN service without any cost.
Once the free trial period expires, you'd need to purchase a plan in order to continue using the service. They offer a money-back guarantee if you request it within 14 days of your initial purchase.
Does AirVPN work with Netflix?
AirVPN is not particularly good at unblocking Netflix. If you're looking for a VPN that can unblock Netflix, ExpressVPN provides high-speed and unrestricted access to Netflix streaming through its servers, ensuring fast and uninterrupted streaming. Additionally, their global servers offer secure access to over 20 Netflix libraries.
Where is AirVPN from?

AirVPN's jurisdiction is in Italy, a country that may not be renowned for its privacy-centric reputation, but is independent from major surveillance alliances like Five Eyes, Nine Eyes, and Fourteen Eyes.
While AirVPN's servers are situated across different European Union nations, any data gathered by these servers falls under the jurisdiction of Italy.
Is AirVPN a reliable product?
AirVPN is a solid product and how well it works for you will depend upon your specific uses. AirVPN is known for its fast and reliable service, with low latency between users and its servers, resulting in smooth and seamless online browsing, and if you want a reliable VPN that uses open source apps and a strict no-logs policy, then AirVPN is a great choice.
Can you use AirVPN on smart TV?
Yes, you can!
You can use it directly with Android TV, and some people have had success with TV sticks as well.
How many devices can AirVPN be used on at once?
With a single account, you can have up to five simultaneous connections
Does AirVPN work in China?
According to the community forum on their website, you may have better success if you download Eddie before arrival.
Is AirVPN good for torrenting?
AirVPN is an excellent option for those who are looking for anonymity while engaging in peer-to-peer (P2P) activities, such as torrenting. It permits P2P traffic on all of its servers and offers port forwarding capabilities that allow users to connect to more peers, leading to improved download speeds.
How do I cancel AirVPN?
Use the Contact Us button on their site, or if you paid with PayPal, you can cancel the VPN in your PP settings
How do I get my money back from AirVPN?
You are entitled to a full refund within 30 business days of the subscription payment. AirVPN will only accept refund requests in writing and sent to the addresses listed in the Privacy Notice. That email address is: [email protected]
Can I use AirVPN for streaming?
AirVPN places a higher emphasis on safeguarding your privacy and security than on catering solely to streaming from any location around the globe. With a minimal logging policy and an array of sophisticated privacy tools, AirVPN is an excellent option for individuals who prioritize anonymous torrenting and P2P activities.
Write your AirVPN review