Is Astrill VPN the Best? Everything You Need to Know Before Buying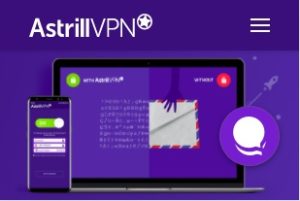 Owned by Astrill Systems Corp. The company is situated on the beautiful archipelago of Seychelles, a country with no data retention law. Read Astrill VPN review
Price: 8.33
Price Currency: $
Operating System: Windows
Application Category: Utility
Lightweight. A fit for Android devices
Founded in 2009, Astrill VPN has maintained a solid reputation as a trustworthy VPN provider — with little to zero data retention or leakage issues.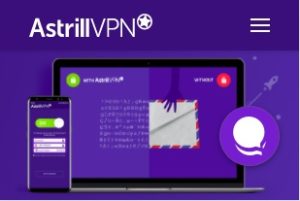 Astrill VPN is owned by Astrill Systems Corp, a company situated on the beautiful archipelago of Seychelles, a country with no data retention laws; a must-have for any VPN provider. The company prides itself as the most trusted VPN provider in the world — Great, well which service doesn't?
In this Astrill review, let's examine this product in detail, to determine whether or not it is well worth your money to break your wallet open for the service or we would rather pick a decent free VPN?
Astrill VPN synopsis
| | |
| --- | --- |
| VPN rank: | 11#/52 |
| Parent company: | Astrill VPN Corp. |
| Jurisdiction: | Seychelles |
| Locations: | 65+ countries/330+ servers |
| Overall test result: | SAFE |
| Torrenting: | PASSED (P2P torrent allowed) |
| Netflix: | PASSED (Unblocks Netflix 2/3) |
| Encryption/protocols: | AES-256/PPTP/SSTP/L2TP/IKEv2/IPsec/OpenVPN UDP & TCP/StealthVPN/OpenWeb |
| Support: | E-mail response ~13h/Live Chat (24/7) |
| Cost: | $15.90/mo |
| Official site: | www.astrill.com |
☑

Location and jurisdiction
Astrill VPN has its offices in Seychelles, East Africa, a country well reputed for its strong stance on privacy. There are no data retention laws in Seychelles, meaning internet providers and corporations cannot compel the company to disclose any information regarding users.
☑

Good features
Astrill VPN boasts over 330 servers in 65 countries across the globe; ensuring you are spoilt for choice when looking for privacy. With servers across 6 different continents — particularly a bulk of them are in the USA — you can safely switch servers to unblock and enjoy website services all over the world. You can choose servers in the United Kingdom, Germany, and even more niche locations like South Africa and Malaysia.
Astrill VPN comes with functional filters to help you manage how your traffic is handled. As with VPN services, all traffic is routed through Astrill VPN's servers by default. However, you can select specific websites and apps that are exempted from being masked by the VPN. Inversely, you can also set up your VPN to only affect certain applications and websites — leaving the rest of your traffic threadbare.
☑

Privacy
How secure are Astrill VPN's encryption protocols?
Astrill offers the usual array of VPN protocols; OpenVPN, PPTP, SSTP, L2TP/IPSec, IKEv2/IPSec, and as always we recommend OpenVPN as the most secure option available. Being an open-source protocol, it is always evolving to fix leaks, errors, glitches, and potential vulnerabilities.
Astrill also provides its own proprietary protocols — StealthVPN and OpenWeb. OpenWeb is built on TCP, and encrypted using 256-bit AES, making it near impossible to be picked up by any form of deep packet inspection. OpenWeb is also a connectionless protocol; allowing for fast and seamless server switching.
StealthVPN is the more heavyweight of both protocols, compatible with UDP and TCP ports, and sporting packet obscuring capabilities. StealthVPN is similar to OpenVPN in terms of feel and functionality — encrypted with AES 256; bit and authenticated with SSL/TLS certificates. StealthVPN provides double-layered encryption for all your internet needs, obscuring packets from even the deepest scars.
☑

No data logging
Astrill VPN's websites claim not to keep any data logs, meaning they couldn't even reveal information on users even if they wanted.
The only information the app keeps track of is the number of actives sessions in order to enforce its policy in the maximum number of simultaneous connections. This data is cleared as soon as your VPN connection is ended, ensuring there are no breadcrumbs left on your sessions.

One thing we didn't like was the fact that the user has to enter his phone number for verification during the registration process.
☑ 

DNS Leak Test
Fortunately, no leaks were found. It seems Astrill VPN does work as promised.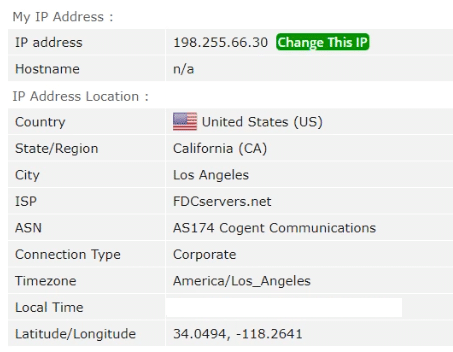 ☑ 

Speed test
You may notice a slight drop in speed while using Astrill VPN, but not too drastic to make it a negative. Download speeds reported by users range from 70-80% of normal unprotected speeds. A small price to pay for privacy and unbridled access to content.

US, Los Angeles ping went up 2200.00%, download speed decreased by -1.50%, upload by -63.52%.

The UK, London ping went up by 372.22% download speed decreased by 29%, upload increased by 2.67%

Japan, Tokyo ping went up by 1577.78% download time decreased-7.18%, upload by -44.13%

Astrill offers even faster speeds… at a cost.
Purchasing the VIP add-on, at $10/month, grants you prioritized access on the servers, ensuring your speeds never dip, as well as reducing the latency over long distances.
☑ 

Privacy policy and terms of agreements
The terms of agreements and privacy policy are pretty much what you would expect from a VPN provider. There are no logs kept, and no personally identifiable information is stored on their servers. Astrill VPN will temporarily keep track of technical data like the number of bytes transferred and the number of devices connected to optimize their services.
Certain countries are barred from using Astrill VPN's services;
Belarus, Burma, Benin, Burkina Faso, Cameroon, Cote D'Ivoire, Cuba, Democratic Republic of Congo, Ghana, Iran, Iraq, Liberia, Niger, Nigeria, North Korea, Senegal, Sudan, Syrian Arab Republic, Togo and Zimbabwe.
Astrill reserves the right to cancel your subscription and NOT refund your money if that finds out you have contravened any of their terms of agreements, so be sure to go over their policies carefully.
Unlike other popular VPNs, Astrill does NOT offer unconditional refunds if you are unsatisfied with their service. You are only eligible for a refund if;
i. Astrill doesn't work on your computer due to technical reasons (not networking issue with your ISP) AND
ii. You are using supported OS (either free or with valid license) with latest official updates installed AND
iii. Astrill technicians were not able to fix the problem within 7 days the problem was reported
Do not expect a refund if you have tried out their 7-Day free trial period, and if you purchased one of their packages — VIP add-on and dedicated IP — you are only refunded in the form of Astrill Cash, not actual money.
☑ 

Main platforms supported
Astrill VPN really put a lot of thought into making its apps compatible across a vast range of devices — we are hard-pressed finding a device this VPN doesn't work on.
You can download Astrill VPN for Android, iOS, Mac, and Linux devices, from their website. Astrill VPN does NOT have a dedicated app for Windows phones, however, according to their website, you can connect your mobile device to a pre-configured router, or manually set up VPN using SSTP protocol.
Apart from providing mobile and PC applications, Astrill VPN is also compatible with routers — even offering pre-configured VPN routers for sale. These routers allow you to stream your favorite content on your Apple TV while remaining anonymous and safe on the internet.
Users with multiple devices will be glad to learn, Astrill VPN allows for up to 5 simultaneous connections across devices.
☒ Pricing
There are 3 different subscription packages available to users:
1 Month: $15.90/month
6 Months: $69.90
12 Months: $99.90/year (approximately $8.3 per month). This provides the best value for money, as you save 47% on monthly subscriptions. However, you're locked into a long-term plan, which many have reported issues getting a refund for.
Astrill VPN also provides additional services on top of their basic packages. For a Private/ Dedicated IP you need to pay $5/month for each Private IP. There is also a VIP add-on ($10/month) which supposedly prioritizes your traffic on all servers, and reduces latency for Asian users and gamers.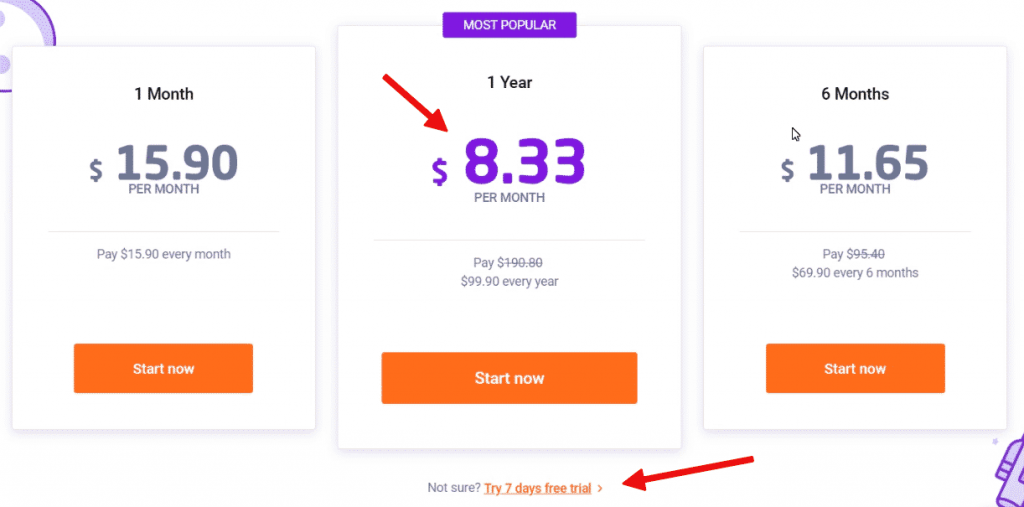 Astrill VPN offers a 7-Day free trial for users to get a feel of their service before committing to a payment plan. However, users in China are not eligible for this trial package — in the words of the company;
We do not offer a free trial in China. Astrill service works well in China unlike any other VPN providers who often have problems there.
This explanation serves no real purpose, as their guarantee of Astrill VPN working in China feels like unsubstantiated bragging that cannot be verified by the new user.
Payments can be made using different platforms, including PayPal, credit cards, and Ali Pay. For an extra layer of security, and to avoid giving up any personal information, there is an option to make payment using cryptocurrency. Bitcoin is accepted as a valid payment option, for those who are really wary of their sensitive, personal information.
☑

Intuitive user interface
When in the market for a VPN, aesthetics is probably the last thing on your mind, so you may ignore the bland interface Astrill VPN displays. However, in terms of functionality and usability, the interface is easy to navigate — getting you from Point A to Point B without needing to read a manual.
After logging in with your email address and password, you simply need to select your preferred server and tap the massive ON/OFF switch at the top.
Navigating through the app, you can toggle between internet protocols; select what applications you want to protect, and dig into basic and advanced settings to tweak it to your preference.
Overall, while the app developers can certainly put in a little more effort into upgrading from a bland blue color scheme, the app serves its purpose. There are no complicated buttons, and navigating through the various settings available is a breeze.
☑ 

Torrenting allowed
P2P is allowed on Astrill VPN servers, however, you must connect using OpenVPN or their proprietary StealthVPN for a more stable connection. Not all servers are P2P compatible though — and the developers have done well to mark the ones compatible with BitTorrent apps with a yellow star.
To set up manual port forwarding for torrenting, you have to enable forwarding within the Astrill application and use the assigned port in your P2P client. For automatic port forwarding, simply use port range 40000-49999 and enable NAT-PMP or UPnP in your P2P client.
☑ 

Streaming Netflix
How well does Astrill VPN work to overcome the geo-restrictions put in place by global streaming services? Can you depend on their service to unblock your favorite movies and TV shows without lagging speeds?
So far, the answer seems to be yes.
Using Astrill VPN's USA servers on Netflix we were able to access TV shows like The Office and Archer which would have been geo-blocked otherwise. Users have also left positive reviews regarding their ability to scale through Netflix's ever-expanding VPN traps.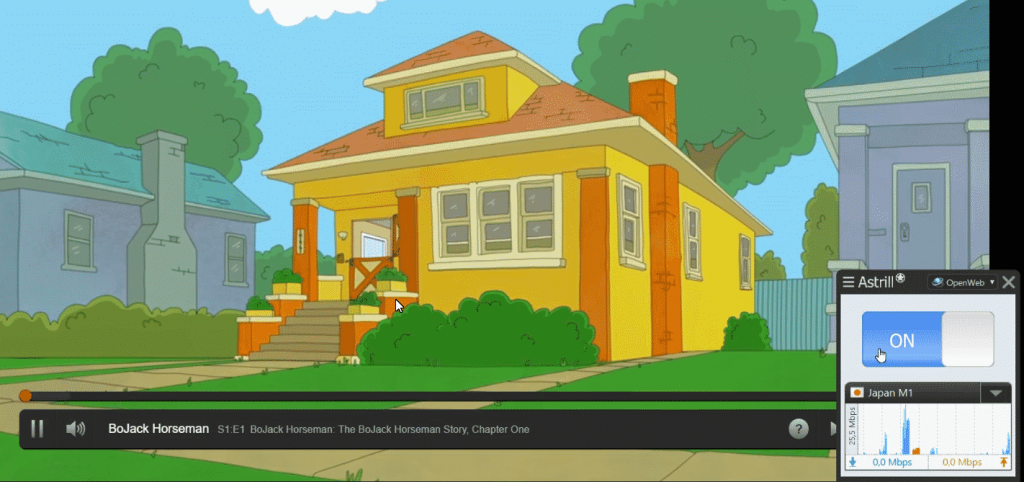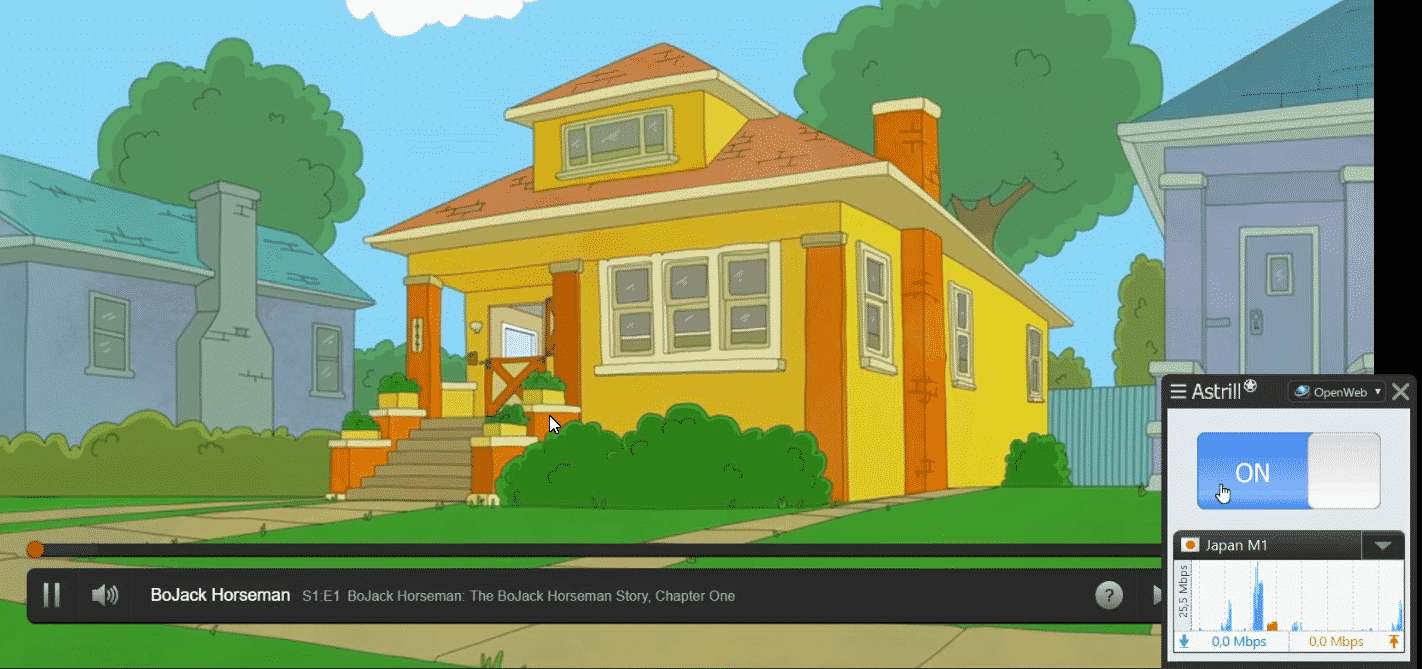 Accessing BBC iPlayer and Amazon Prime Video was a different story, however. Three of the United Kingdom servers were blocked by BBC iPlayer, making it unsuitable for catching up on exclusively British content. Amazon Prime Video's VPN blocker also kicks in when you try to access content with any of the servers.
If Netflix is your endgame then Astrill VPN passes with flying colors. To access other streaming services, you may be best served with highly rated VPNs like ExpressVPN or NordVPN (read review here).
☑ 

China's Great Firewall
If you have plans on traveling, you may wonder whether Astrill VPN does work in the country. As per our research, Astrill is one of the 7 out of 51 VPNs that work in China.
Yet, be sure to get it before arriving in the country, as their website may not be accessible. Another little drawback with Astrill VPN's China service is the lack of a 7-Day free trial.
☑ 

Kill-switch feature is available
The point of a VPN is to mask your entire internet traffic, keeping you anonymous through the entirety of your browsing sessions. However, due to some connection issues or problems with your router or device, your VPN connection may be broken — leaving you vulnerable to leaks and your real IP being exposed.
Astrill VPN has an inbuilt kill switch that blocks all outgoing or incoming traffic whenever your VPN disconnects. This keeps your sessions and data secure while you work out the reason for the disconnection.
☑

Excellent customer support
Astrill VPN provides excellent customer support with multiple channels available to reach an agent. Customer care reps can be contacted through a 24/7 live chat on their website, via a contact form, by email, and via telephone.

Depending on your preference, you can either contact them via telephone through their Hong Kong or USA numbers. It must be noted that English is the only language Astrill VPN's support staff speak.
We did an e-mail response test and got a reply within 783 min.
Their website also has a somewhat comprehensive customer support database, with a FAQ section, manuals for setting up your devices and routers, and descriptive video tutorials.
Final verdict
VPN testing's Astrill VPN review concludes that is a reliable option for your basic internet anonymity — streaming, torrenting, unblocking access to websites. However, the company's pricing and poor refund policies make committing to a long-term deal a relatively poor choice. Compared to the big hitters like Express VPN, Astrill VPN still lags behind in terms of overall policies and value for money.
On a scale from 1-10, Astrill VPN gets a 7.7 out of the best VPN list.
In addition VPN leak test it and tell us about your experience with Astrill VPN.
Write your Astrill VPN review