Psiphon Review: Why You Should Stay Away from This Free VPN Service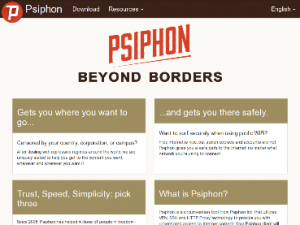 Developed in University, logging your data, leaking DNS, and based in 14 eyes jurisdiction. What else do we know about Psiphon? Read the full Psiphon review.
Price Currency: $
Operating System: Windows
Application Category: Utility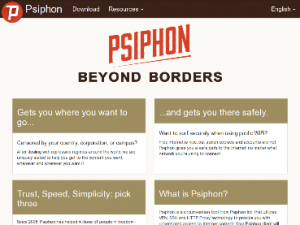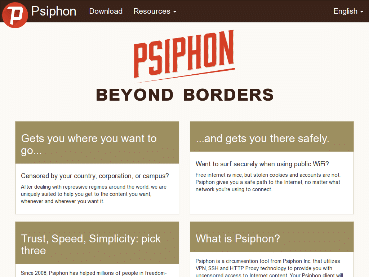 It sells your data – stay away! 
It's free and it's almost at the BOTTOM of our ranking table. That makes you wonder:
What is Psiphon good for and what is it not good for?
Initially released in 2006 in Toronto, Canada, Psiphon was hailed by BBC as the bypass tool for web censorship. It does this by connecting to servers in non-censored countries.
Psiphon itself makes no secret about what its meant for: to access legal online content freely without any intervention. 
They go even further and tell you that you shouldn't rely on them for safety, because that is not what they are meant for.
Now you might be wondering, if safety is not something they can help you with, does using them make you more unsafe? What content they can and cannot help you access?
Why is it near the bottom of our ranking? Let's find out.
Psiphon VPN synopsis
| | |
| --- | --- |
| VPN rank: | 50#/52 |
| Parent organization: | the University of Toronto |
| Jurisdiction: | Canada |
| Locations: | 21+ countries/1000+ servers |
| Overall test result: | UNSAFE (Data logging, DNS leaks) |
| Torrenting: | PASSED (Torrent allowed) |
| Netflix: | FAILED (0/3) |
| Encryption/protocols: | AES-256/L2TP/IPsec |
| Support: | UNRESPONSIVE |
| Cost: | FREE |
| Official site: | www.psiphon.com |
☑

Organization background
The founding year of Psiphon – 2006 – was when a Paris-based International non-governmental organization Reporters without Borders started publishing a list of "Enemies of the Internet" – countries that systematically censor online news and content, but also systematically repress internet users.
The list has changed in the past and will certainly change in the future as the internet is becoming more and more an integral part of our lives, but right now it has 19 countries in it:
Next to China, North Korea, Russia, and Belarus, you can find the United Kingdom and the United States – so if you live in one of those countries then you are the one for who Psiphon is meant for.
For example, on May 2nd, 2016 Brazilian state judge Marcel Maia Montalvão issued an order to block WhatsApp in Brazil for 72 hours as he was trying to get user information from the service as part of a criminal investigation. The order was later overturned but with 24 hours after WhatsApp ban Psiphons Brazil user base tripled, says Psiphon in their blog. So that is one possible way to use the service.
Psiphon is out and open about who is running it. Michael Hull from the University of Toronto has been the company president since 2006. Psiphon was first developed within the University of Toronto in Citizen Lab laboratory, which conducts research on human rights, information, and communication technologies. Hull has been featured in several articles and thanked in book acknowledgments related to privacy and surveillance.
☒

 Location and jurisdiction: part of 14 eyes
Psiphon is headquartered in Toronto, Canada. Although you won't find Canada on the "Enemies of the internet" list and internet content is not specifically regulated there, it is still part of the 14 eyes jurisdiction – an agreement for cooperation in signals intelligence between 14 countries, who share personal data about their citizens. A red flag for sure.
It consists of 5 "primary" members or Five Eyes, as they are known – Australia, Canada, New Zealand, the United Kingdom, and the United States. Although other countries are also part of the community, the mechanism of automatically sharing intelligence information exists between the Five Eyes.
These countries actively spy on their citizens where possible and also spy on each other. If a service is based in one of those countries it is not unreasonable to expect that they may be susceptible to unlawful searches in the name of national security. 
☒

 Leak tests failed
In this Psiphon review, we found 2 DNS leaks. When performing a VPN test , the results will show if your internet traffic is leaking outside of the secure VPN tunnel. That allows either your ISP, or any third party who views your connection to determine your identity and private information. That is what a VPN service is supposed to protect you from.
We tested it so you wouldn't have to and we found some problems with 2 out of 5 different tools. 
We used Doileak, IPleak, perfect-privacy, Virustotal, and Browserleaks from which Virustotal and Browserleaks gave us errors.
☒

 Logging policy
Psiphon logs your data.
It collects IP addresses with timestamps and user agents. When you combine that with the fact that it is located in the Five Eyes jurisdiction, you may as well realize it may very well be shared with all of the Five Eyes countries. 
And if you send them an email, consider it as public property, as it is collected by both Psiphon AND Amazon. But that said, you do not need an email address to use Psiphon.

The privacy policy itself claims that any information they do collect will be hard to trace back to you and it does not collect any per-session information. 

Psiphon is supported by ads and because of that it also shares statistics with sponsors. For example from which countries they were visited and how often through Psiphon. These statistics are further aggregated by date, region, and sponsor.
☑

Encryption specs are OK!
Psiphon uses the L2TP/IPsec VPN protocol which stands for Layer 2 Tunneling Protocol standardized in RFC 3193 and AES-256 encryption.
What to think of it? L2TP is considered secure by most professionals and it has not had any known major security flaws. When it comes to speed it isn't the fastest because the double encapsulation slows the protocol down compared with the other protocols. But that said, it does produce medium speeds. More on that later. 
Although considered secure, it is developed by Microsoft and Cisco, which does make us cautious. It can also be slower than IKEv2 or OpenVPN. As the safest bet, we always recommend OpenVPN as the most secure option. 
☒

 Does not work in China
Psiphon is meant as a tool to bypass questionable censorship and firewalls but the VPN itself does not work in China where most of the globally known services like Facebook and Google are banned.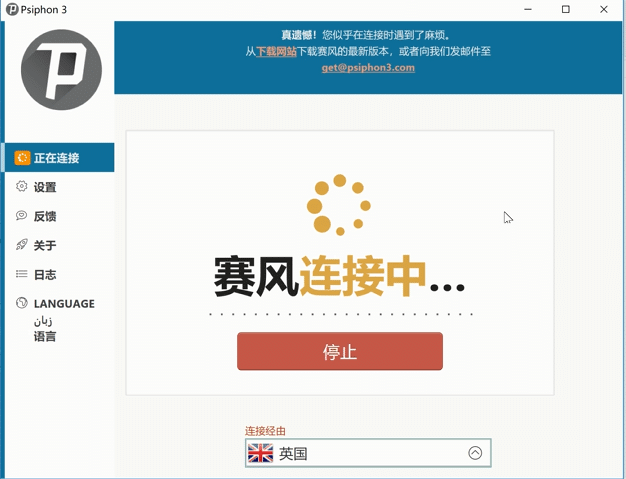 Out of 51 different VPNs we've tested only 7 can be used in China. To see which, check our blog post here.
☑

 Speed test
As mentioned before, the L2TP protocol is not the fastest one out there.
To figure out the impact on the speed we ran the tests on speedtest.net. 
VPN off
To first establish the baseline we ran the speed test with Psiphon VPN off. These were the results: Ping 43 ms, Download 11,95 Mbps, and Upload 5,61 Mbps.

Then we turned the Psiphon VPN on.
Connected to the United States server
With the Psiphon VPN connected to the server in the States, the ping increased

265% to 157ms, download speed decreased by 67% to 3,94 Mbps but the upload speed stayed the same at 5,61 Mbps. 
Connected to a server in Tokyo, Japan
While connected to the server in Japan the ping increased even more, by 602% to 302ms. Download speed was faster than in the States but still decreased by 54% to 5,83 Mbps, upload suffered a 53% decline to 2,64 Mbps.

Connected to a server in the UK
Ping increased by 69,7%, Download speed decreased by 43% and upload decreased just by 1,6%.
We got download speeds of about 4-7 Mbps which is quite okay for general web browsing but will be problematic with high definition video for example. 

All in all, Psiphon is actually quite fast and there are slower VPNs out there, but it should not be used for torrenting or video streaming. 
☒

☑

Netflix and torrenting
Does Netflix work with Psiphon? 
To find out we logged into Netflix to enjoy an old classic – Friends.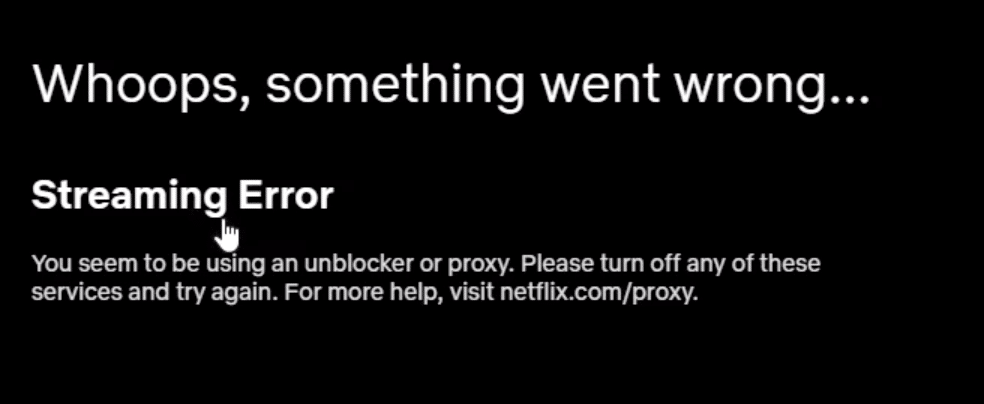 But nope, instead an episode of Friends we saw Error Code: M7111-5059
Netflix is trying hard to stop people from accessing content the company doesn't want you to access. Few of the VPNs can ace this test. 
Next, we connected to a server in Bulgaria and tried again. 
How about some Narcos?

How about NO?
In our Psiphon VPN review test, Netflix didn't work with Psiphon. 
But torrenting works fine as the download started as normal. But because Psiphon explicitly says it is not meant to be used as a privacy tool, we don't recommend it. 

Psiphon doesn't come with a VPN kill switch. This puts the users at risk of their data being exposed in the event of a sudden disconnection. It also leaks DNS requests and the privacy policy is quite intrusive. 
☑

 Countries and servers
Psiphon has around 1000 servers in 21 countries, which is not an impressive amount, but when considering the price of 0 it is not bad either. They cover three continents: America, Asia, and Europe, and most of the popular countries like the UK, the USA, and Canada are also covered. But there are no servers in Africa or South-America.
Most of the server infrastructure is hosted with cloud providers, says Pshiphon in their 2014 blog post. It uses "one hop" architecture between the client and the server. 
☒

Customer support  
Customer support gets a poor rating from us because it is not easy to reach Psiphon.
From the different VPNs we have tested, several took less than an hour to respond, some took about three months, and then there were those who didn't answer at all. Psiphon is one of those because we never got an answer from their help address at [email protected] 

What also makes it tough for the customer is that Psiphon does not have a live chat possibility which is a possibility on about half of the VPNs we've tested.
But what works is their automatic address [email protected], which is meant for people who are in countries where the internet is censored or the download links on their webpage are censored. In that case, you can get the link to your inbox.
Our first contact was in 2018 – Psiphon staff, in case you are reading this review, we are still looking forward to hearing from you…
Conclusion
Out of 51 VPNs we've tested Psiphon finished on 49th place. So not the last one, but close to it. 
That is due to data logging, leaking DNS requests, and lack of a VPN kill switch and double hop. It also cannot be used for Netflix and there aren't that many servers. 
But when considering that it's free and it can in some instances help you use services like WhatsApp, which itself encrypts its messages, it still has its use cases. To consider. 
When the cons throw you off, there are plenty of other VPNs to consider. Whether you want to use it in China, or use Netflix there are choices for you. To see which ones we recommend performing a VPN check first.
What do you know about Psiphon VPN?
Write your Psiphon review below